Defenders of Muslim preacher Zakir Naik appear to have taken a page out of the political handbook, accusing the media, particularly Malaysiakini, of "misquoting", "spinning" and "taking out of context" the latter's remarks regarding Chinese Malaysians.
Umno secretary-general Annuar Musa (photo) was among those who claimed that Zakir's statements had been twisted, and that he was present when the preacher delivered his speech in Kelantan last week.
Islamic organisation Isma and Zakir's disciple Zamri Vinoth Kalimuthu also sang a similar tune, with the latter even accusing a portal which he did not name of concocting statements attributed to the preacher.
Malaysiakini revisits the issue to provide a clearer picture.
How did the report on Zakir's remarks regarding Chinese Malaysians come about?
The portal was attempting to fact-check Zakir's claim that his remarks about Hindu Malaysians had been taken out of context.
To this end, Malaysiakini reviewed live videos of Zakir's talk in English in Kelantan on Aug 8 provided by Kelantan TV, on both Youtube and Facebook.
It was during the process of reviewing the Youtube video that Malaysiakini found his remarks about Chinese Malaysians.
What did Zakir say?
Zakir was talking about how Islam was spread peacefully in the Malay archipelago through traders.
He noted during his talk that because of this, "Malaysia became fully Muslim."
His remarks are as follows. The quotes that were reported by Malaysiakini yesterday are in bold.
"Which Muslim army went to Indonesia which has the largest Muslim population in the world? Which Muslim army went to Malaysia?
"Which Muslim army went to the east coast of Africa? Where many countries, the majority population are Muslim. Which sword? They did by the class. Traders went.
"Which army came to Malaysia? Which army went to Indonesia? The majority almost all were non-Muslim then almost all became Muslim, MasyaAllah (God willed it).
"And later on, more people are coming afterwards.
"Malaysia became fully Muslim. Then you have the Chinese coming, the Indians coming, the British coming. They are our new guests.
"You know someone called me a guest. So I said, before me, the Chinese are the guests. If you want the new guest to go first, ask the old guests to go back.
"The Chinese aren't born here most of them, maybe the new generation, yes.
"If you want the guest to go back, and those guests which are bringing peace in the community, they are benefit for the family."
After this, Zakir resumed talking about how Islam was not spread by a literal sword, but a figurative blade of "intellect, love, reasoning, and mercy."
Why did Malaysiakini not report what he said before and after his remarks concerning the Chinese?
Malaysiakini did report this.
In the third paragraph of the article, the portal wrote: "Zakir made his remarks about Chinese Malaysians while talking about how Islam had spread peacefully in the region through traders."
Likewise in the seventh paragraph, it was mentioned after the final quote that Zakir got "back on the topic which was about denying that Islam was 'spread by the sword'".
Malaysiakini did not put quotes for these, as their inclusion or exclusion did not affect the remarks about Chinese Malaysians.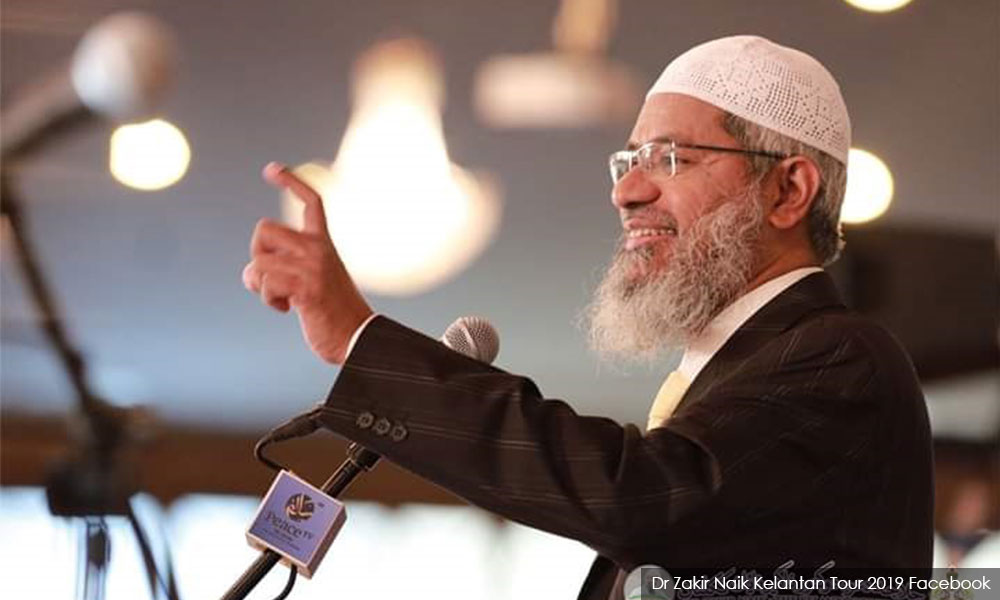 So did Malaysiakini misreport, misquote, spin or take Zakir's statements out of context?

No.
Malaysiakini also notes that Zakir has not denied his remarks.