Perlis mufti Mohd Asri Zainul Abidin has advised Dr Zakir Naik to abstain from commenting on local politics as it is inappropriate for him to do so.

In his speech at the Alwi Mosque in Kangar yesterday, Asri said he communicated this to the preacher in his personal capacity.

"To be fair, I told him personally, there's no need to talk about local political issues.

"To me, it's not really appropriate for him to speak about these issues. Although he's right in some parts, it could create a perception due to his status," he said.

Zakir, a permanent resident, is on a self-imposed exile in the country as he is wanted in his native India on money laundering charges. He denies any wrongdoing.

Putrajaya has refused to extradite the preacher despite requests from India, saying he may not receive a fair trial.

Zakir (photo) recently stirred controversy when he claimed that Hindu Malaysians seemed to trust the Indian government more than their own, while also stating that Chinese Malaysians should be asked to "go back" before he does.

The preacher stood his ground by saying that he had been misquoted, and that his remarks about Chinese Malaysians being "old guests" were taken out of context. 
"I don't agree 100 percent with what Zakir said. We are rational. I give my views on things that we may disagree," Asri said. "Telling him that what he said is not appropriate is enough."
The mufti also criticised those who are demanding that Zakir leave the country.

"There are those who made worse remarks (on sensitive issues). Did we ask them to leave the country?

"There are those who have questioned and insulted Islam which is the religion of the majority in the country. But no ministers, including their juniors, have ever advised them," he said, without elaborating.

'Every country has a majority'
On the recent controversy over the introduction of Jawi lessons in the Standard Four Bahasa Malaysia syllabus, Asri said that every country has a dominant race and prevailing system.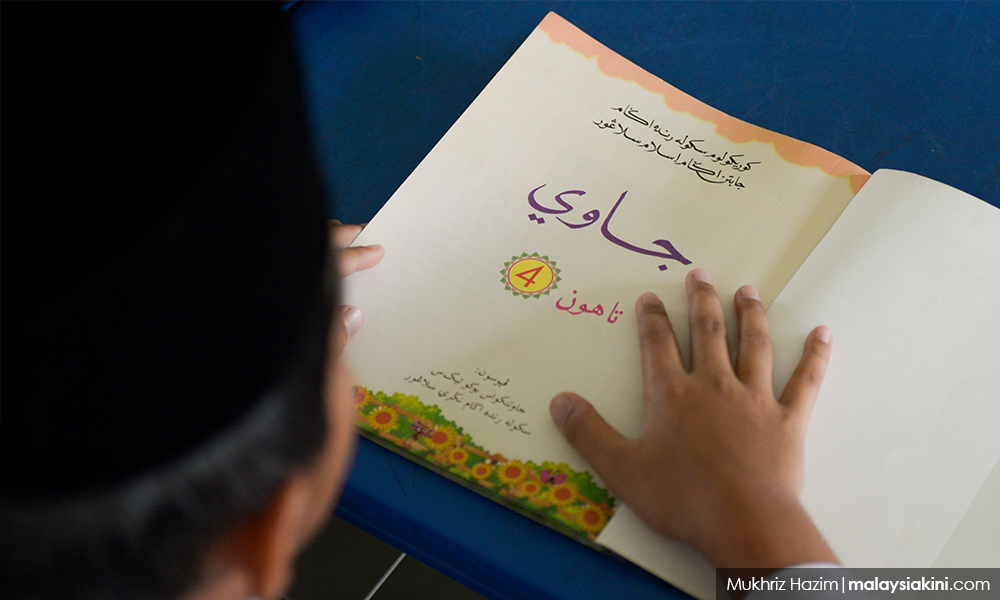 "In the Jawi calligraphy issue, people are talking about national heritage, but some quarters only talk about their own race.

"Thailand is our neighbour. What language do they use in their schools? The Malays cannot speak Malay there. They have to speak Thai. What can we say? It is the Thai land. Their country. 
"Other countries like Singapore and China have their own systems too, to the extent that those who don't adhere to the system may be jailed," he said.

The mufti added that every country has its own identity.

"China is for the Chinese. Nobody disputes that. Is India for the Chinese? India is for Indians.

"In Europe, although the people advocate for equal rights, Europe is still for the whites. There's a dominant race," he said, but stressed that it is wrong for minorities to be oppressed.
The government's decision to introduce Jawi calligraphy, including for vernacular schools, raised opposition from many parties, including the Chinese educationist group Dong Zong.

That led to the Education Ministry announcing that khat would only be taught in vernacular schools if parent-teacher associations agree to it.

---
RELATED REPORTS
Police: Action will be taken against Zakir if he speaks at Perlis event
Mufti advises organisers not to involve Zakir in Perlis event