A coalition of Pakatan Harapan Indian youths and non-governmental Organisations (NGOs) have formed a special task force to work on solutions and address the unfulfilled election manifesto for the Indian community.
In a statement today, the coalition said it has taken note of the dissatisfaction among Indians which has eroded confidence towards the Pakatan Harapan government for failing to prioritise on fulfilling the promises made to the community.
"This initiative will also accommodate to bipartisan individuals to also join hands to work on solutions to assist the present government to fulfil the promises," the coalition said.
The task force is called #IM25.
The joint statement was signed by 10 leaders including PKR vice youth chiefs S Thiban and S Jestin Raj, Hindraf youth chief V Tamil Maran, Seputeh Dapsy deputy chairperson Diccam Lourdes, and Batu MP P Prabakaran.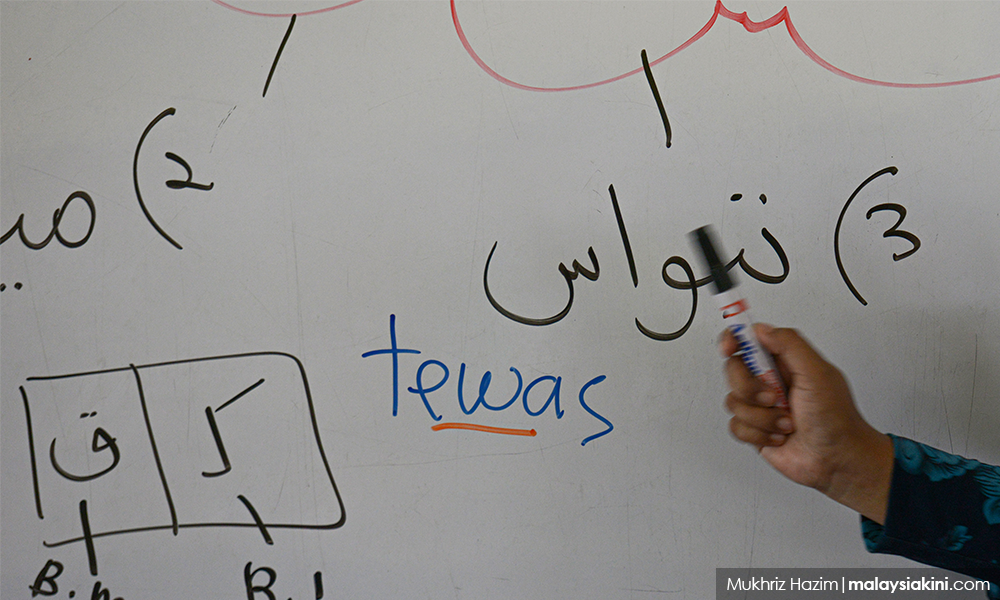 The coalition will also form another special task force to meet the parent-teacher associations of Tamil schools to discuss the issue of Jawi khat writing in vernacular schools.
It said that it would seek to meet the Education Ministry to ensure the implementation of khat is not forced in any other way to Tamil schools in the future despite the fact it's rejected by the PTAs and parents.
"There should be no any hidden agenda on this issue," it said.
The introduction of khat lessons in vernacular schools has caused controversy and after concerns raised by several parties, the Education Ministry reduced the planned six pages of lessons to three and made the classes optional.
"Although it is made to be optional, the decision still seems to be very manipulative or perhaps there could be potential loopholes.
"Hence, we urge the government to set a clearer direction for vernacular schools as we identified that most of PTAs have already rejected the implementation in their respective schools."
Regarding controversial preacher Dr Zakir Naik, the coalition urged Prime Minister Dr Mahathir Mohamad to revoke his permanent resident status.
"We urge our honourable prime minister to revoke the Naik family's permanent resident statuses and let them find a suitable country."
Yesterday, police recorded a statement from the Indian national, and they were expected to continue taking his statement on Monday after more than 100 police reports were filed against him.
Zakir had stirred a controversy following his remarks on Chinese and Hindu Malaysians during a speech in Kelantan last week.
He had said Hindu Malaysians seemed to trust the Indian government more than Prime Minister Dr Mahathir Mohamad, while also stating that "old guests", referring to the Chinese, to "go back".
Zakir had stressed that his remarks were taken out of context.
The preacher is in self-imposed exile in Malaysia as he is wanted in his native India on money-laundering charges.
Putrajaya has refused to deport the preacher despite requests from India, saying he might not receive a fair trial there.
Mahathir has said Malaysia would welcome if other countries would like to accept Zakir.