Prime Minister Dr Mahathir Mohamad has a tricky task on his hands balancing the need for national unity, political considerations and the human rights of controversial preacher Dr Zakir Naik, says Umno deputy president Mohamad Hasan.
"The harmony of various races and religions in Malaysia has become a defining characteristic of this country. Therefore, anyone who tries to threaten this harmony should be held accountable for their actions.
"If what Zakir was reported as saying in Kota Bharu is true and is provocative and can threaten the peaceful life of the communities in Malaysia, then he should be held responsible and face the legal process," he wrote in a Facebook post yesterday.
Mohamad said that while freedom of speech is a right guaranteed by the Federal Constitution, it is not absolute.
"No one, not even a great scholar or statesperson, has the liberty to demean the status, position and nationality of a particular race in Malaysia," his post read.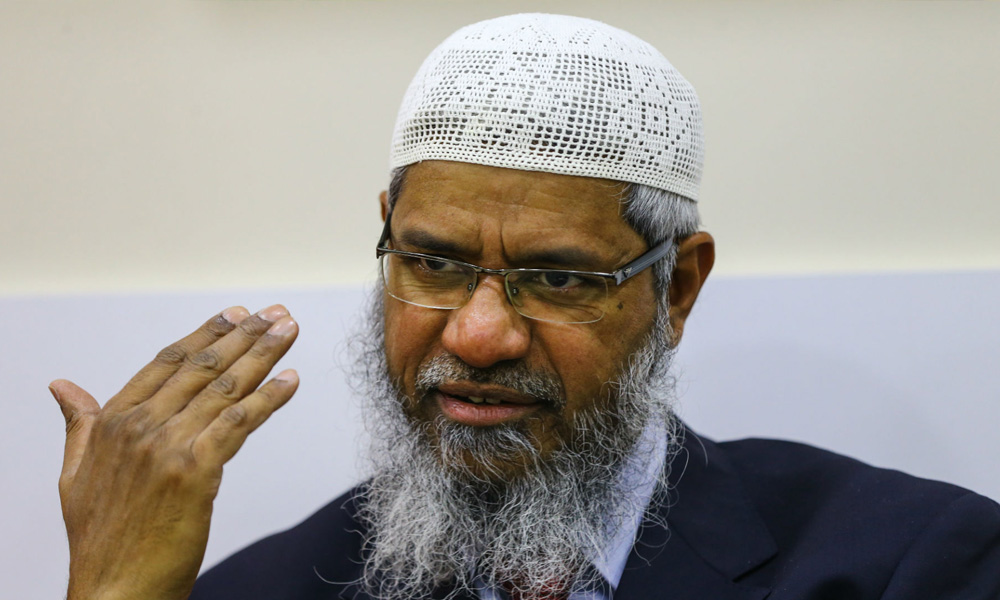 In a recent ceramah in Kota Bharu, Zakir (photo) suggested that those who want him deported because he is a "guest" should instead ask Chinese Malaysians, whom he described as "old guests," to go home first.
He also suggested that Hindu Malaysians were more supportive of Indian prime minister Narendra Modi than Malaysian prime minister Dr Mahathir Mohamad.
Zakir later claimed those statements were taken out of context and apologised.
Police had questioned the preacher for three hours on Friday last week, and more than 10 hours on Monday this week. Police have also banned programmes linked to the speaker.
Addressing the preacher directly in his post, Mohamad said "Dear Zakir, you have been treated with great respect in this country. And you are a leading preacher. So it is your responsibility to be wise and to set an example for Islam for everyone."
"If you are unable to do so, then you cannot blame the government of Malaysia if it acts against you."
However, the Umno leader did say that any expulsion of Zakir should be carefully considered since he is facing serious charges in India.
"Mahathir is facing a difficult situation. Not to expel Zakir would be seen as a non-response to his offending remarks, and a failure to honour certain races in Malaysia.
"However, if he is sent home, his life and his human rights will be threatened, so we must be rational," he said.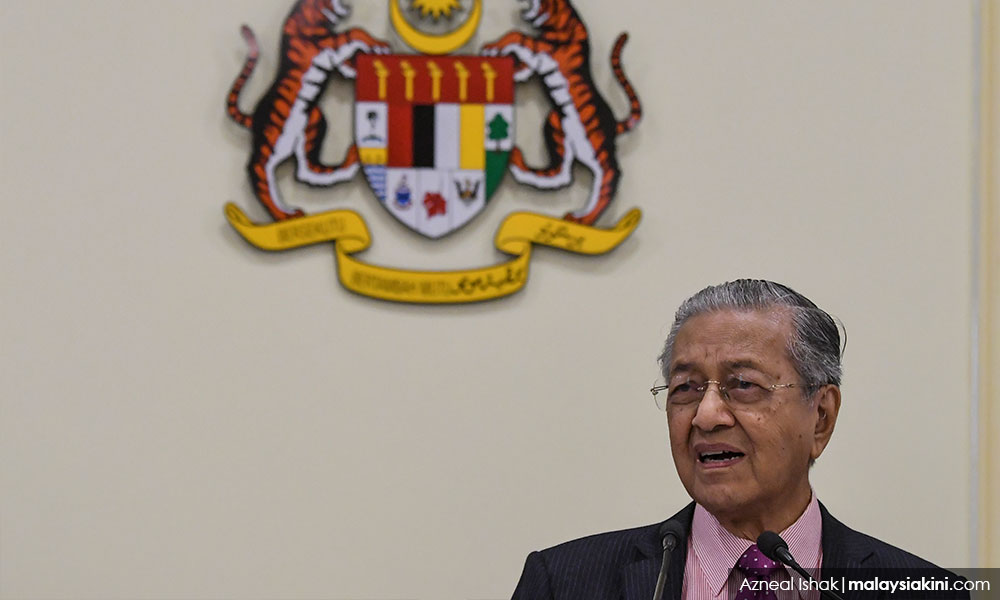 Mahathir (photo) had previously defended the preacher from calls to deport him to India to face money laundering and other charges.
The prime minister said Zakir might not receive a fair trial under the Hindu nationalist government there.
However, following Zakir's statement about Chinese and Hindu Malaysians, Mahathir said the preacher had ventured into "racial politics," which breached the terms of his permanent residency.
Mohamad acknowledged the dilemma facing the government.
"Justice can only be achieved if we are assured that his human rights are respected in the event he is expelled. 
"If it is believed that his human rights will be compromised, then Malaysia must be responsible for acting wisely in accordance with international best practice.
"The prime minister must balance the national interests, the rights of Zakir and the political considerations of various races in Malaysia. We await and expect a wise decision from him," he added.