Following a rally in Brickfield today against the introduction of khat lessons in Tamil schools, the organisers have called off a larger rally planned for tomorrow.
Organiser Shankar Ganesh said the planned rally tomorrow which was dubbed "Voice for the Voiceless" was now being cancelled due to two main reasons.
"I don't want to go against law and order. Without permits, I don't want the public to be affected in any way," he told Malaysiakini.
He added that PKR president Anwar Ibrahim had called him and requested that the rally be called off.
"Anwar called me and requested me to cancel the gathering. He has promised to help the Indian community," said Shankar
"He has given us an appointment to meet him next week to discuss the issues. I have agreed to his request and I want to put faith in his promises."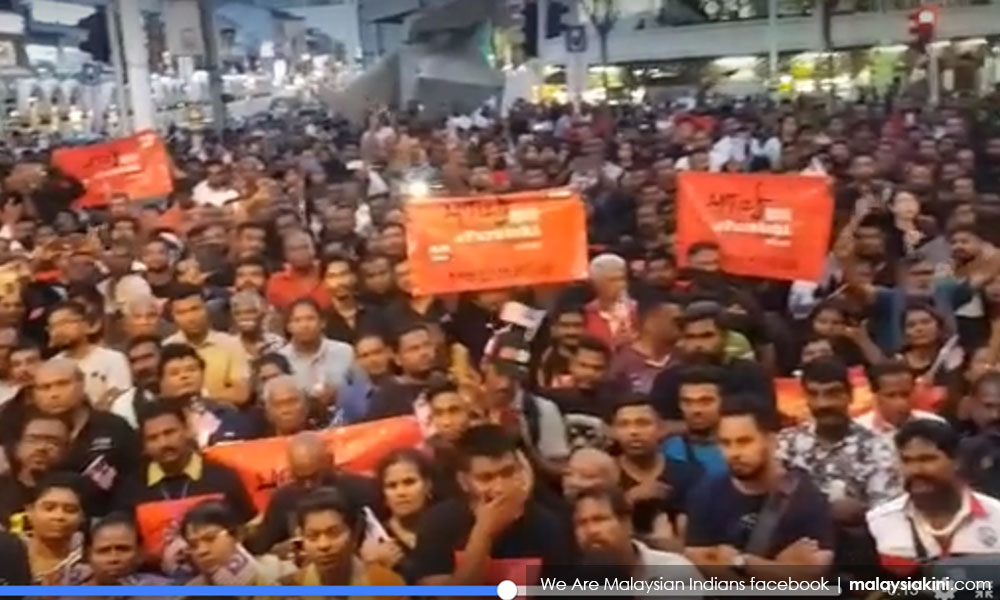 The rally was expected to address issues such as the unilateral conversion of minors, the ongoing presence in Malaysia of controversial preacher Zakir Naik, the distribution of funds allocated to the Malaysian Indian Transformation Unit (Mitra), the issue of statelessness and citizenship in the Indian community as well to continue the khat lessons protest.
"We must get results and the sole intention of this gathering was to obtain results for the people. Please put faith in the decision and let's hope we get to solve our issues fast."
"I hope Anwar delivers without fail for the Indian community," Shankar said.
While the rally today was largely uneventful, two men were detained and brought to the Brickfields police station to have their statements recorded, according to their lawyer Devaneson Ganesan.
They were K Umagandhan of the Naan Oru Tamilian education group and Chinese educationist Tan Boon Tak.
"It was meant to be a peaceful rally. Umagandhan was only there to disperse the crowd once he was aware that there was no valid authorisation," said Devaneson.