The Air Pollutant Index for Kuching and two other areas in Sarawak have shot up to very unhealthy levels as of 10am today.
Kuching hit a high of 248, while the readings in Sri Aman and Samarahan are 246 and 202 respectively.
Sarikei recorded an API reading of 206 earlier in the morning, but is now at 198. Sibu, Mukah and Miri are also in the unhealthy category.
The Meteorological Department said earlier that a cloud seeding operation aimed at reducing the effects of the haze, particularly in western Peninsular Malaysia and western Sarawak, will be conducted when atmospheric conditions permit.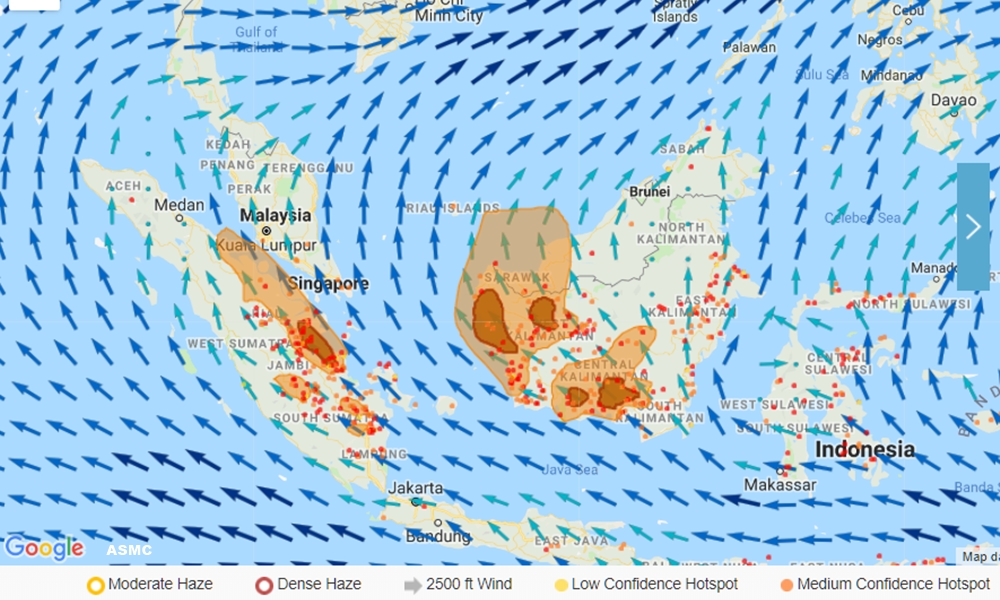 It said it was in a state of readiness to conduct the operation, in cooperation with the National Disaster Management Agency and the air force.
---
Read more: Met Dept plans cloud seeding to combat haze
---
Parts of Peninsula Malaysia, such as Cheras, Nilai, Batu Muda and Johan Setia Klang also have readings of more than 100 API.
An API reading of 0 to 50 indicates good air quality; 51 to 100, moderate; 101 to 200, unhealthy; 201 to 300, very unhealthy and 300 and above, hazardous.
The public can refer to the Environment Department portal to get the latest API readings.
---
RELATED REPORTS
DCM: Earliest possible date for cloud seeding in S'wak is Thursday
Jakim calls on all mosques to hold prayers for rain
Met Dept plans cloud seeding to combat haze