Indonesia must protect the rights of human rights defender Veronica Koman (photo) and all others reporting on protests in Papua and West Papua, said a group of UN human rights experts.
"We call for immediate measures to ensure the protection of freedom of expression and address acts of harassment, intimidation, interference, undue restriction and threats against those reporting on the protests," the experts said in a statement today.
This comes after Koman, a human rights lawyer, was subjected to harassment and abuse online for her continuing work on alleged human rights violations in Papua.
Koman was named as a "suspect" by authorities who accused her of spreading false information and provoking unrest after she published reports on the protests and on a racist attack against Papuan students in East Java that had triggered the demonstrations.
"We welcome actions taken by the government against the racist incident, but we urge it to take immediate steps to protect Koman from any forms of retaliation and intimidation and drop all charges against her so that she can continue to report independently on the human rights situation in the country," they said.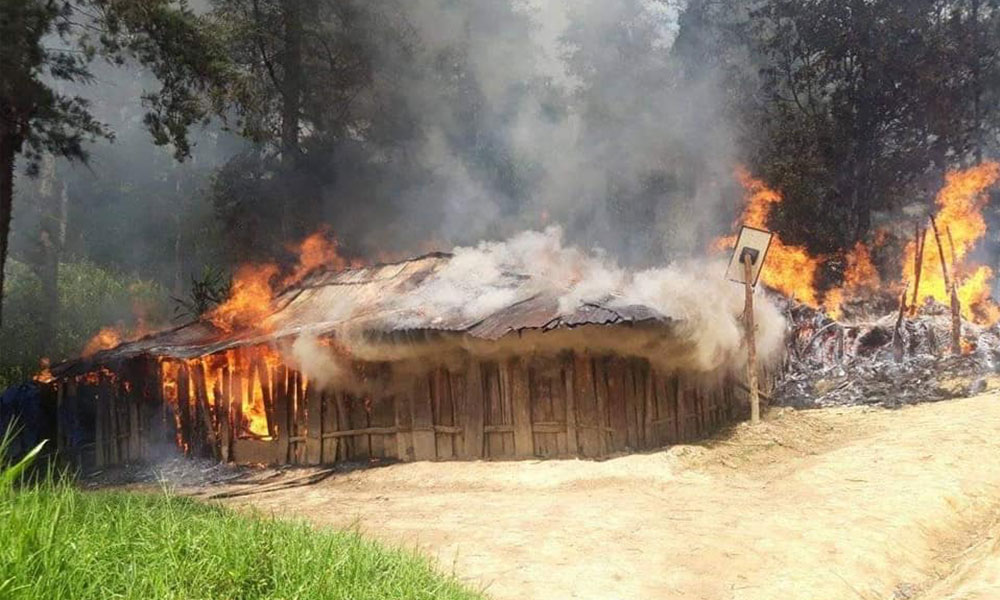 The experts also expressed serious concerns over reports indicating that the authorities are considering revoking her passport, blocking her bank accounts and requesting Interpol to issue a Red Notice to locate her, as she is said to be out of the country.
Fabricated accusations
Koman, currently in Austrialia, herself issued a statement over social media yesterday:
"Over the past 11 days, I have chosen not to respond to various accusations aired on an almost daily basis by the Indonesian police through mass media.
"This is not because the police's accusations are true, but because I refuse to participate in efforts to divert attention from the real crisis currently gripping West Papua," she said.
Koman alleged that there was a criminal case being fabricated against her.
"Almost all of the targets of intimidation are in West Papua, far from media attention. It seems the aim is that the clear aspiration for an independence referendum voiced by hundreds of thousands of West Papuans who took to the streets over the past few weeks will be swept from view."
"Because the Indonesian government seems unable to resolve the prolonged conflict, scapegoats are being sought to explain the uprising in West Papua. Such denial tactics will only deepen West Papua's wounds and exacerbate the conflict there," she added.
"I reject the attempts at character assassination against me in my role as official lawyer for the Papuan Students Alliance (AMP). The Indonesian police have overstepped their authority and gone over the top with exaggerations in an attempt to criminalise me.
"The Indonesian police have abused their power by claiming they will freeze my bank accounts, making exaggerated claims about their contents and creating a false narrative of cash flows in 'conflict areas' to encourage media speculation and smear my character. There is no legal basis for this and the laws they are misusing to criminalise me have no connection with my financial situation," said Koman.
Internet block
The UN group also called on Indonesia to protect the rights of all people to peaceful protest and ensure access to the internet. This after Jakarta clamped down on protests in its provinces of Papua and West Papua and shut off internet access in the region.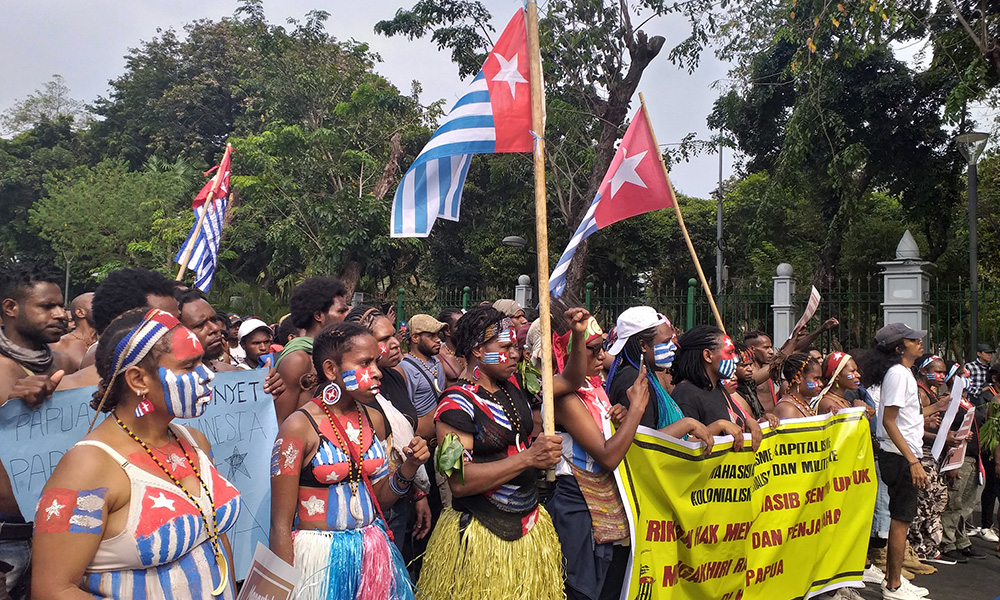 Protests have been increasingly taking place in Papua and West Papua since mid-August over alleged racism and discrimination and amid calls for independence.
"These protests will not be stopped by an excessive use of force or by cracking down on freedom of expression and access to information," the UN experts said.
"We urge the government of Indonesia to recognise the rights of all protesters and to ensure continuation of the internet service. We welcome the restoration on Sept 4 of the internet in almost all of Papua and West Papua provinces."
The internet had been disconnected completely on Aug 21 in various parts of both provinces on the grounds of restoring security and order, with the aim of preventing the spread of "rumours" or "hoaxes" during protests.
"Restrictions of the internet and on access to information in general have a detrimental impact on the ability of individuals to express themselves, and to share and receive information. On the other hand, access to the internet contributes to preventing disinformation and ensuring transparency and accountability," the experts said.
Indonesia rejects referendrum
Meanwhile last week, Indonesia told the United Nations that it has no intention of giving in to the demands of protesters for a referendum to be held in its troubled province of West Papua.
According to a report in CNN Indonesia, Indonesian Ambassador to the UN Hasan Kleib said this during a public debate in Geneva, Switzerland.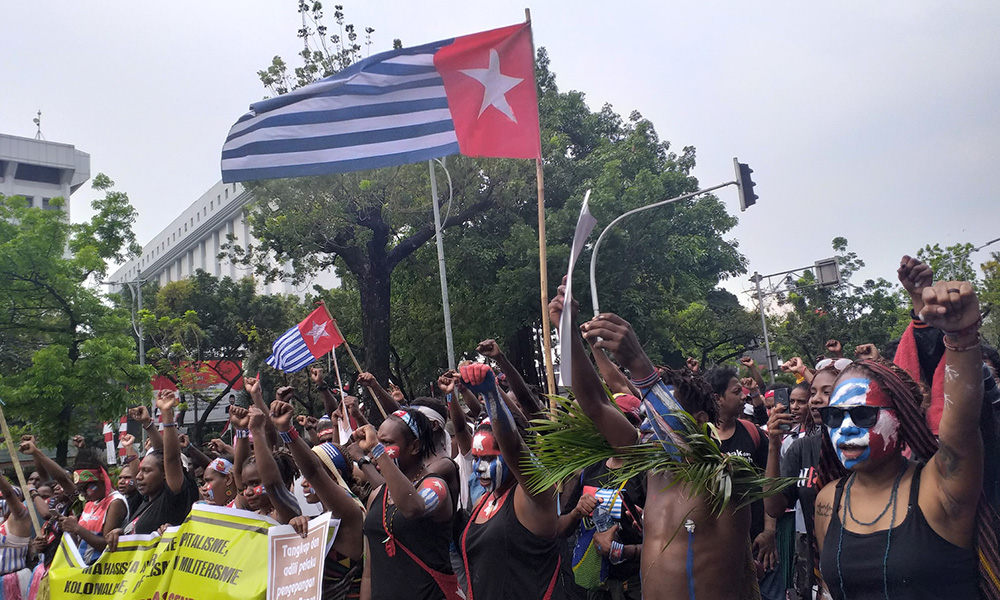 "Regarding the issue of the aspirations of the referendum, ambassador Hasan confirmed that the referendum had been held in 1969 and the results were validated through the UN General Assembly Resolution No 2504/1969 which was final," the Indonesian High Representative's press release in Geneva quoted last Friday.
Opponents of Indonesia's rule over West Papua claimed that the referendum was conducted in an atmosphere of intimidation with just over 1,000 tribal chiefs selected and instructed to vote for West Papua to join Indonesia.
West Papuan activists said the Indonesian military is carrying out acts of violence and terror against an innocent and unarmed population.
According to Reuters, the Indonesian authorities have arrested 85 protesters, and at least four people are dead since unrest erupted on Aug 17.