MP SPEAKS | PAS President Abdul Hadi Awang has shown his true colours with his fake news and hate speech about DAP and Sarawak politics, providing the second proof within 48 hours that the National Cooperation Charter signed at the PAS-Umno "Himpunan Penyatuan Ummah" on Saturday was really a "Charter for Fake News and Hate Speech".
I had earlier thought that Umno vice-president and former minister, Ismail Sabri, had committed a grave but isolated lapse of judgment when he uttered fake news and hate speech at the PAS-Umno event on Saturday when in his speech he said that the halal certification process had been transferred from Jakim to the Finance Ministry.
Jakim had countered Ismail Sabri's claims, saying in a statement by its Corporate Communications Unit: "Jakim denies this statement and confirms that up to now, Jakim and the Islamic religious authorities in the relative states are still responsible for halal certification."
The Star had quoted Ismail Sabri as saying that "although the new government was seen to be led by the Malays, it is indirectly run by DAP" before going on to claim that the halal logo certification, which had come under Jakim, was now under the Finance Ministry.
"And we all know who runs the Finance Ministry," he was reported as claiming at the gathering on Saturday.
As DAP Kepong MP Lim Lip Eng, said yesterday, as a senior politician and former cabinet minister, Ismail Sabri must be held accountable and Lim gave Ismail 24 hours to apologise for the fake news and hate speech before he lodges reports with the police, the MCMC and Islamic authorities over the matter.
Earlier today, at the "Program Muafakat Rakyat" at Kampong Melayu Baru, Gelang Patah, I had asked the PAS-Umno promoters of Himpunan Penyatuan Ummah to demand an unqualified apology from Ismail Sabri as his fake news and hate speech at event had contaminated the National Cooperation Charter into a "Charter for Fake News and Hate Speech".
I was clearly wrong as Ismail did not appear to have committed any lapse of judgment, as the National Cooperation Charter signed at the PAS-Umno Himpunan Penyatuan Ummah on Saturday was really a "Charter for Fake News and Hate Speech".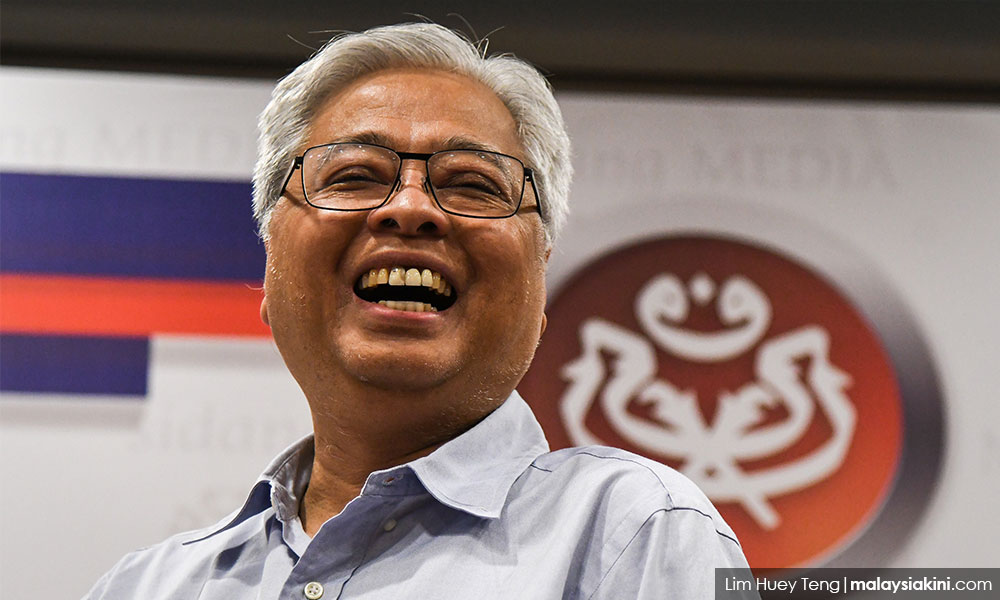 Within 48 hours of the Umno-PAS National Cooperation Charter, Hadi himself has provided the second proof that the charter was really one to spread fake news and hate speech.
Speaking at a Malaysia Day event in Bintulu today, Hadi claimed that the DAP wanted to give control of Sarawak and its wealth to the Chinese. He said: "In the 14th general election, the BN was defeated and Pakatan Harapan, in which the DAP is the biggest leader, came to power.
"Unfortunately, the DAP wants the wealth for Chinese only, not for all people; other people are left behind." He said the Malays and Orang Asal were sidelined and this situation is similar in Peninsular Malaysia.
These are all fake news and hate speeches, completely without any truth or basis. I challenge Hadi to furnish evidence to substantiate his outrageous allegations.
It is most shocking that Hadi is dishing out these fake news and hate speeches in Sarawak when PAS fielded 11 candidates in the 11th Sarawak state general election in 2016, and all 11 PAS candidates were badly defeated. Can Hadi state how many of the 11 PAS candidates lost their deposits?
Hadi had once admitted publicly that it was DAP which had defended PAS when the Kelantan government fell to BN in 1977, causing chaos within the state. Did he lie?
I congratulate Hadi for being the first Islamist leader in the world who is forming an alliance of klepto-theocracy and who wants to revive the "Islamic Golden Age" through the National Cooperation Charter.
History bear witness to the Islamic Golden Age, a period of cultural, economic and scientific flourishing but can he give an example where an Islamic Golden Age had been founded on kleptocracy, fake news and hate speeches?
---
LIM KIT SIANG is MP for Iskandar Puteri.
The views expressed here are those of the author/contributor and do not necessarily represent the views of Malaysiakini.