A Bidayuh leader from DAP has chastised PAS president Abdul Hadi Awang for what he claimed was the spreading of hate speech in Sarawak.
Brolin Nicholsion (above), who is also Serian DAP Youth chief, said Hadi should not bring "peninsular culture" to Sarawak.
"My personal advice to Hadi, please stop delivering hate speech, especially in Sarawak, because such speeches are not welcome in Sarawak and can divide us as Malaysians," Brolin said in a statement.
During a PAS-organised Malaysia Day event in Bintulu yesterday, Hadi told locals there to reject the DAP, which he claimed was out to give Chinese control of Sarawak and its wealth.
He also urged the bumiputra community to unite and not allow the Chinese to take control.
Brolin said Hadi did not understand the hearts of Sarawakians and called him an "opportunist".
"Many of Sarawak DAP leaders are from the Dayak communities and we even have a representative from the Dayaks in the Dewan Rakyat.
"Sarawak Pakatan Harapan had also agreed that the post of chief minister would be given to a Dayak if Harapan formed the government in Sarawak," he said.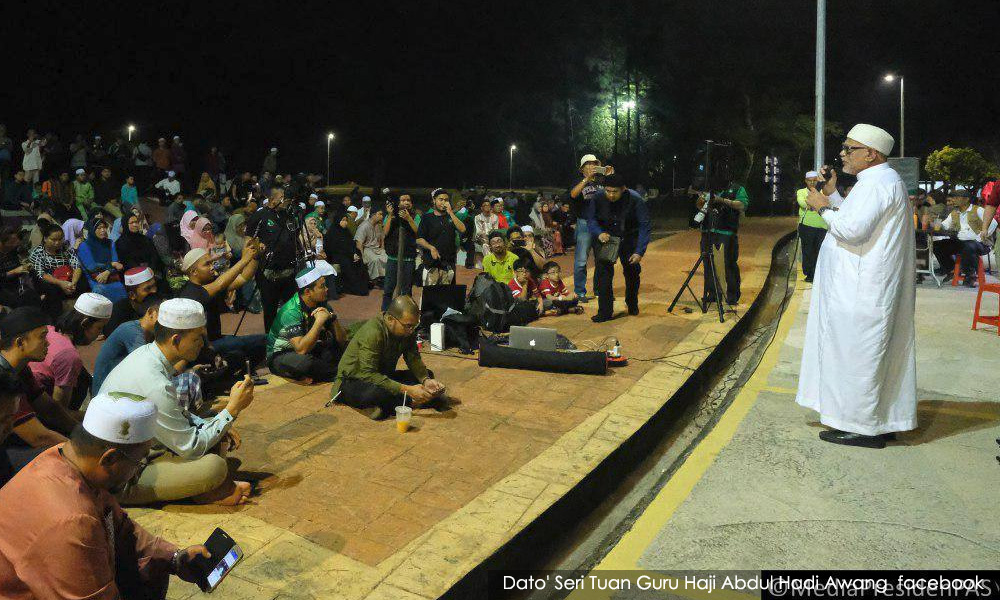 Brolin also questioned the timing of PAS' campaign in Sarawak.
"Where was Hadi when the people of Sarawak, especially the Dayak people, were being oppressed, their native customary rights land being grabbed by the cronies and they were treated like third-class citizens?
"Why only approach the Dayaks when the state election is just around the corner?" he asked.
Instead, Brolin said, PAS had allied itself with a "kleptocratic" party, in reference to its formal tie-up with Umno.
The Sarawak election is due in 2021 but an early election could be called.