Two BN-era leaders Pandikar Amin Mulia and Salleh Said Keruak should not be allowed to "worm their way" into Pakatan Harapan, said Jelutong MP RSN Rayer today.
The DAP lawmaker said the two were responsible for trying to downplay the 1MDB scandal in its initial stages.
"Salleh and Pandikar were the chief protagonists for (then prime minister) Najib Abdul Razak and were also instrumental in painting a picture that the 1MDB scandal was nothing but foreign propaganda to undermine Najib's government.
"Pandikar and Salleh should never be forgiven by Malaysians and should never be allowed to worm their way into the Harapan government now and forever as their loyalty will change with the passing of time," he said in a statement.
Rayer  (above) was responding to Pandikar and Salleh hosting a Malaysia Day programmes for PKR president Anwar Ibrahim in Kota Belud today.
During the event, Salleh had expressed support for Anwar as the next prime minister while Pandikar described Anwar as the "last samurai" and apologised for "badmouthing" him in the past.
Rayer said Pandikar, who during the unravelling of the 1MDB scandal had served as the Dewan Rakyat speaker, not only owed an apology to Anwar but also to all Malaysians.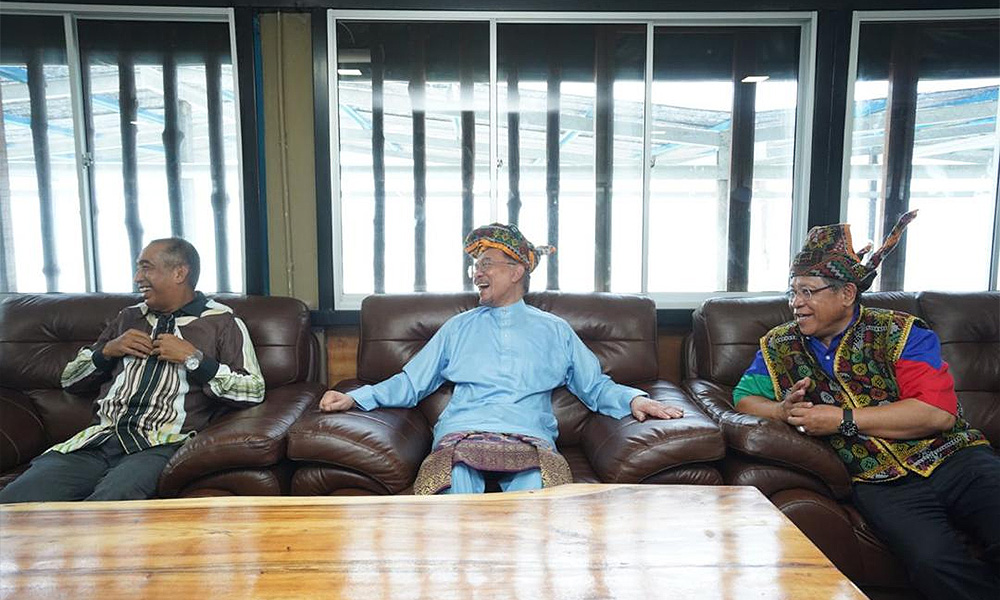 Rayer accused Pandikar of abusing his authority when he served as the Dewan Rakyat speaker to stop the debate about 1MDB.
"Many Malaysians will recall the manner of a 'high and mighty' and unapologetic Pandikar when he used to muzzle Harapan MPs who attempted to raise the 1MDB scandal in Parliament.
"I must also put on record that Pandikar owes (DAP supremo) Lim Kit Siang and Malaysians the biggest apology for booting Lim out of Parliament when Lim insisted on debating the 1MDB scandal in Parliament," he said.
LIkewise, Rayer said Pandikar also owed Sandakan MP Vivien Wong an apology for his scathing attacks against her during the Sandakan by-election earlier this year.