Thousands of China nationals cancelled their holidays in Malaysia following the haze and chose other Asean countries.
Malaysia Inbound Chinese Association (Mica) told the online portal The Malaysian Insight that more than 100 tour groups, with each group comprising up to 30 travellers, diverted to Vietnam, the Philippines, and Thailand.
"The impact is disastrous, although some tour groups have had enough time to cancel. Others are not so fortunate, and they had to continue, with the tourists complaining," said Mica president Angie Ng.
Ng added that 70 to 80 travel agencies suffered a 20 percent drop in business due to cancellations.
She noted that a majority of Malaysia's popular destinations are outdoor attractions, while the indoor attraction such as KL Tower defeated the purpose as the 360 degrees city view is enveloped with smoke.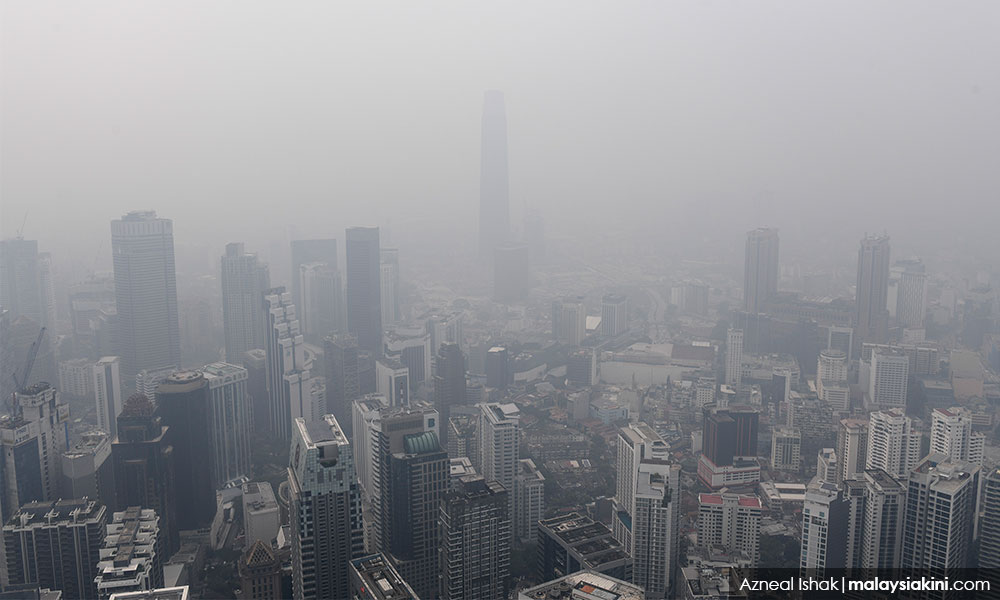 Yesterday, the Meteorological Department expected air quality in the country to improve next week during the monsoon transition phase, but it warned of thunderstorms and flash floods.
This transition period, it said, is expected to begin tomorrow and will go on to November 2019.
The choking haze situation had seen thousands of schools closed.
In Indonesia, police had announced the arrest of 230 people suspected of starting fires which triggered the haze.
Indonesian authorities have also sealed off land owned by at least 49 plantation companies in the past week for investigation after fires were found on their land.
The Indonesian Disaster Mitigation Agency satellites detected 2,719 hotspots across the country, saying that 99 percent of the hotspots were caused by fires that were deliberately set.
Indonesian authorities have deployed more than 9,000 people to fight the fires, which have razed more than 328,700ha of land across the nation.
Meanwhile, the portal also reported that a private air services firm had raised funds for cloud-seeding operations and conducted it last week in Klang, Petaling Jaya, and Kuala Lumpur.