There is no specific date regarding the transition of power from Prime Minister Dr Mahathir Mohamad to his designated successor, PKR president Anwar Ibrahim, according to A Kadir Jasin.
Kadir, who is Mahathir's media and communications advisor, said none of the documents pertaining to Pakatan Harapan mentions a timeframe.
"There were five promises agreed to by Harapan leaders, which is Tun M (Mahathir) will be Harapan chairperson, Tun M will lead Harapan in the 14th general election, Tun M will become prime minister, seek a royal pardon for Anwar and pass the (prime minister) position to Anwar.
"However, the agreement, the documents do not state a date. The year 2020, 2030 or 2050, the date was not stated," he was quoted as saying by Bernama.
However, Kadir (photo), who was speaking to Universiti Malaysia Terengganu students in Kuala Terengganu, was confident that Mahathir would keep his word.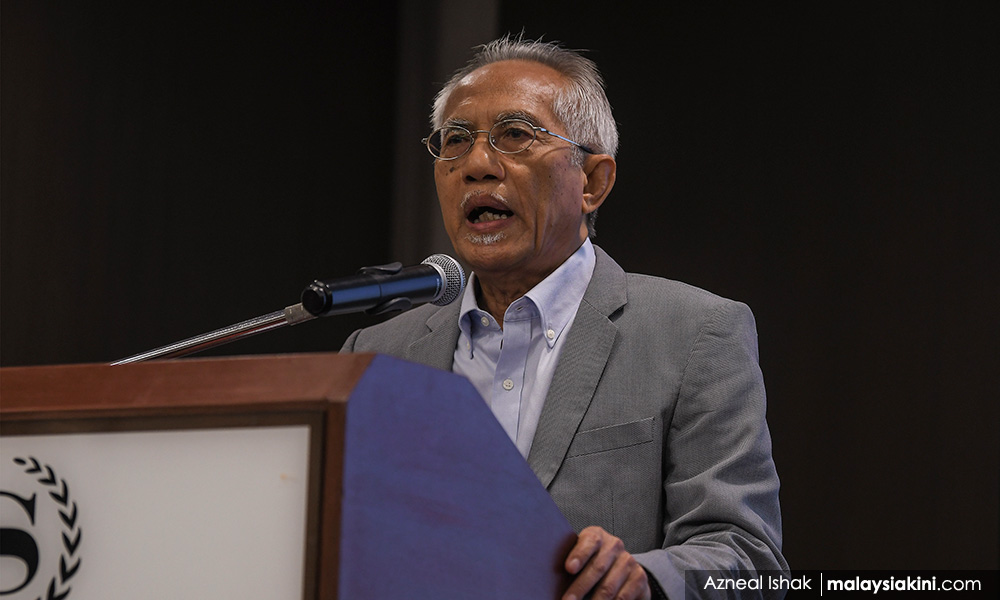 In an interview with Bloomberg last week, Anwar, 72 said he expected to succeed the 94-year-old prime minister before 2020.
The PKR leader also said there are no signs of any party introducing, promoting or lobbying others for the post.
"It does not stop other individuals with ambitions, " he added, describing them as "irrelevant."
Following this, Mahathir reiterated he would step down as promised amid the unabating speculation that Malaysia would witness a repeat of the 1998 fallout between the prime minister and Anwar.
"I will announce (the date) later, but I will keep my promise," he said.
The talk had been rife that Mahathir preferred Anwar's second-in-command in PKR, Economic Affairs Minister Azmin Ali, to succeed him but a sex video in which the latter was implicated could have scuttled the plan.
Azmin (photo) is convinced the video was the work of those within PKR who wanted to ruin his political career and the police had claimed that a leader of a political party was the mastermind behind it.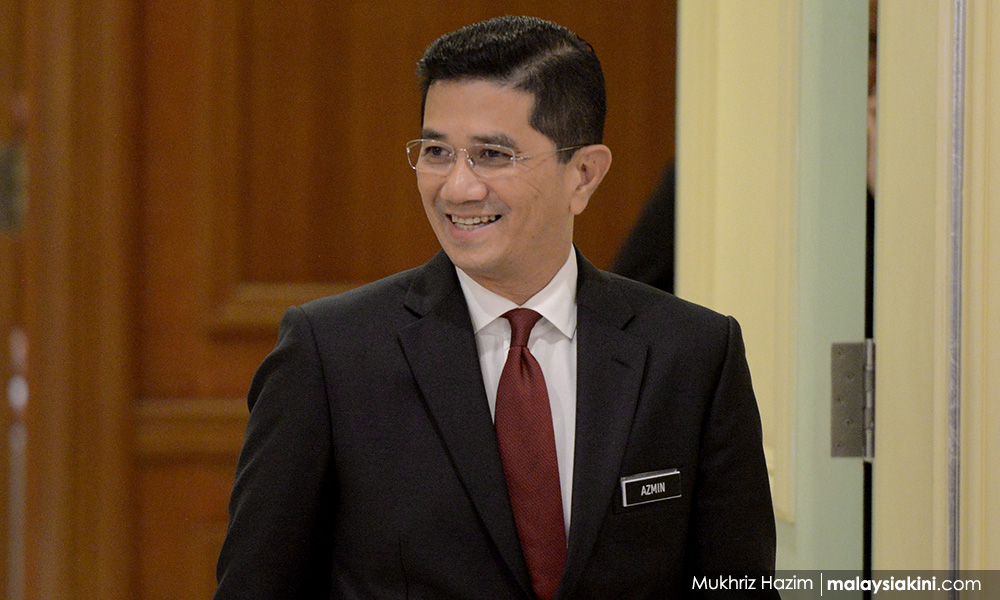 The police are still investigating the matter despite Inspector-General of Police Abdul Hamid Bador claiming earlier that the facial recognition process had failed to link Azmin to the video.
Anwar, whose political aide was among those detained in connection with the case, had repeatedly denied any involvement.
Meanwhile, Kadir, during his talk, emphasised the need to have trust in the mainstream media as the main source of credible news as opposed to social media.
"The mainstream media consists of journalists and editors to ensure the authenticity of the information.
"This is different from social media, it is not a source of news... it can be used by anyone to say anything they want just like in the coffee shop. So we should not be confused, correct information can only be obtained from newspapers, radios, news websites and television," he added.
On the same note, the former News Straits Times Group editor-in-chief conceded that a handful of Harapan government officials relied only social media as well as Whatsapp and do not read newspapers or watch the news on television.