Kapar MCA division head Song Kee Chai and his members have threatened to quit the party if Umno fields a candidate in the anticipated Tanjung Piai by-election.
Emphasising that the seat traditionally "belongs to MCA", Song said that if Umno insists on fielding a candidate, then MCA should run on its own in the constituency.
"MCA has to live with dignity!" Song was reported as saying to the Chinese paper Sinchew Daily.
According to Song, the division has taken this drastic step not to become heroes, but out of love for the party.
He hopes that by making their feelings felt, the party's central leadership could hear the voice of grassroots members.
Regardless of any candidate, MCA must unite in recapturing the Tanjung Piai parliamentary seat, Song said.
At a press conference this evening, MCA President Wee Ka Siong declined to address Song's challenge, saying that MCA would join together with other BN component parties to contest in the by-election.
"Our target is to prepare for the Tanjung Piai with BN component parties. I'll let you know if you miss any of the election information," he told the press.
The Tanjung Piai parliamentary seat was left vacant following the death of Dr Mohd Farid Mohd Rafik on Sept 21.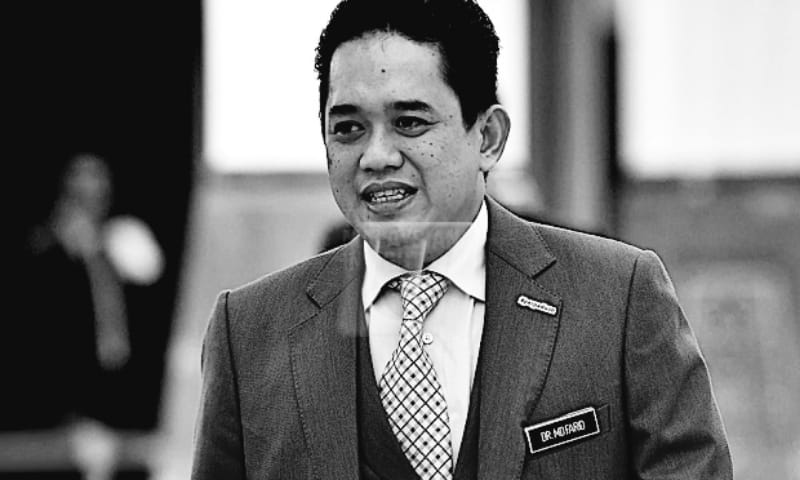 Pakatan Harapan seized the Tanjung Piai seat from MCA through Mohd Farid - who was a Bersatu member - in last year's general election.
Mohd Farid won the seat from incumbent Wee Jeck Seng by a narrow margin of 524 votes. He received 21,255 votes.
Another defeated candidate PAS's Nordin Othman garnered 2,962 votes meaning that BN and it's new ally PAS would, in theory, have more votes this time around combined than Harapan.
The parliamentary constituency has nearly 54,000 voters, with 57 percent being Malay compared to 42 percent Chinese.
It is traditionally an MCA seat and was previously held by then MCA president Ong Ka Ting.
However, based on current trends, it is possible that the seat will be contested by a Malay candidate from Umno.
Former Johor menteri besar Mohamed Khaled Nordin has been named as one of the potential candidates to contest the seat.