Syed Husin Ali, one of the founding leaders of PKR following the merger of Parti Keadilan Nasional and Parti Rakyat Malaysia, has criticised Pakatan Harapan and questioned if its leaders are now incapable of standing up to Prime Minister Dr Mahathir Mohamad.
"The people are asking if Anwar Ibrahim, Muhyiddin Yassin, Mohamad Sabu and Lim Kit Siang have been stymied (dibonsaikan) by Mahathir?
"Will Mahathir, who has been proven to be a sly leader and skilled at twisting facts, be allowed to continue to deceive the people?
"We direct these questions to the Harapan presidential council. If political anarchy happens due to Mahathir's actions, they will be held responsible," the former PKR deputy president said in a statement today.
He criticised Mahathir for refusing to outline a clear transition plan.
Syed Husin, a former Parti Rakyat Malaysia president and two-term Senator, said the country's rot started with Mahathir that culminated with the "kleptocrat" Najib Abdul Razak.
"The fighters and leaders of the past who fought day and night to defend the people and save the country has now fallen silent.
"The voice that lit the people's uprising has now turned into a voice that praises and apple polishes the old prime minister.
"Their noses have been pierced, therefore they follow the prime minister from behind wherever he goes," he said.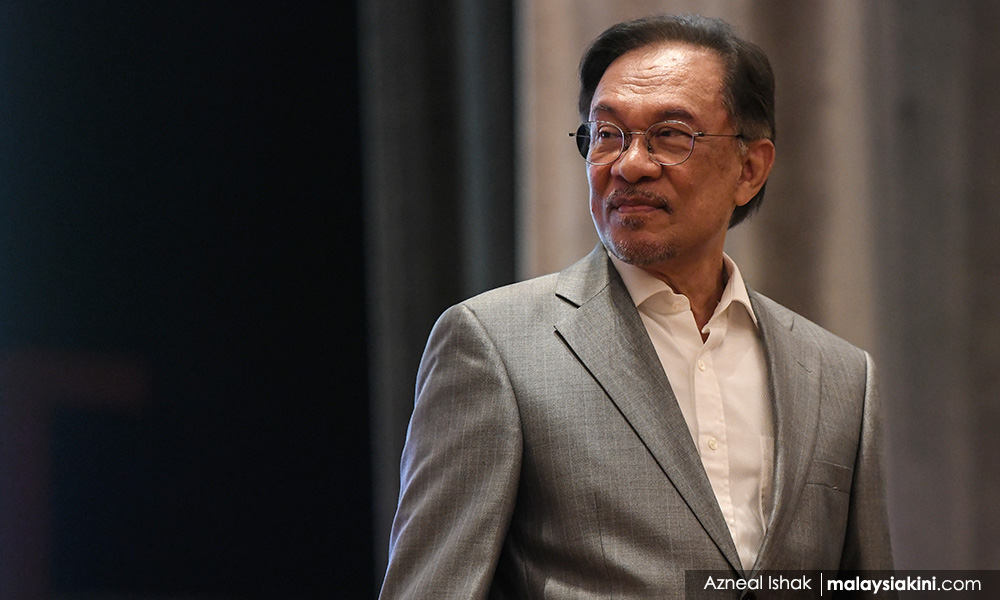 Syed Husin also criticised Mahathir for downplaying his successor's ability to lead, calling it a betrayal and insult to Harapan.
The prime minister had, during a dialogue session in New York on Thursday, said: "I cannot guarantee that somebody who succeeds me will do well, or maybe not too well".
Mahathir, who did not specifically name PKR president Anwar (above) as his successor during the interview, also said that he would stay as prime minister for "at most three years".
Syed Husin warned that Mahathir manoeuvring would ruin Harapan.
"The fact is the Harapan presidential council can ask Mahathir to retire now as it is the highest authority that can determine when Mahathir should go.
"Mahathir has no authority to decide when he hands over power.
"If he is a leader with honour and loves this country, he should immediately retire and hand over power to Anwar who is 22 years younger to take on the task of rebuilding this country," he said.
Mahathir's nomination as prime minister in the last general election was based on an agreement within Harapan that he will eventually hand over power to Anwar.
Mahathir had initially said he will do so around two years but has in other interviews also suggested that this could take up to three years.