Umno grassroots in the just vacated Tanjung Piai parliamentary seat are pressuring the party central leaders to name their division chief, Jefridin Atan, as the candidate in the coming by-election.
All 88 branch leaders in the division unanimously agreed to this, and they demanded that the MCA give way to an Umno candidate, despite it being traditionally contested by the coalition party, The Malaysian Insight reported.
"If the branch leaders in the division were to be successful in their bid, who better to be the candidate than the division chief? The party leadership will have to take note of the matter as it is what the grassroots want," a local party leader told the media portal.
"If someone else were to be named or if MCA were to be given the seat, Umno members would likely sabotage the by-election (campaign).
"Furthermore everyone here knows Jefridin. He was touted as a potential candidate for GE14."
Jefridin had said that the decision to take over the seat came after MCA failed to retain the support of the voters, followed by a defeat in the 14th general election.
Pakatan Harapan seized Tanjung Piai seat from MCA through Bersatu's Mohd Farid Mohd Rafik in last year's general election.
Seat won with a narrow margin

Farid won the seat from incumbent Wee Jeck Seng by a narrow margin of 524 votes. He received 21,255 votes. Farid died of a heart attack on Sept 21.
"We called for a division meeting in preparation for the by-election. Our will to contest this seat is very strong.
"During GE14, MCA candidate Wee Jeck Seng lost in nine areas where Chinese voters were the majority. In several mixed areas, he only won marginally.
"Percentage-wise, MCA's votes have been on a slide since GE12, until they lost the seat in the last general election," the local Umno leader said.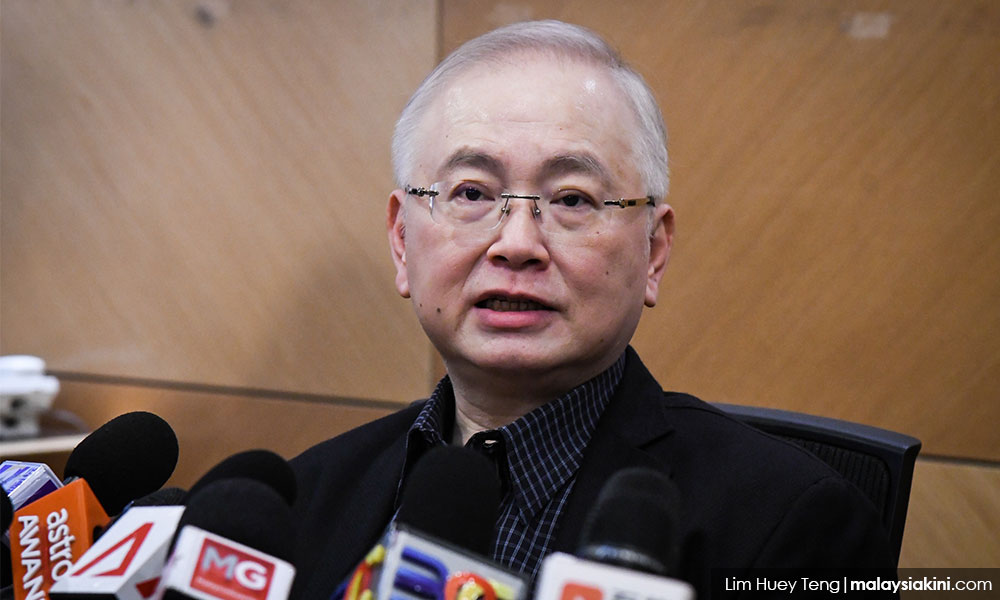 MCA president Wee Ka Siong (photo) declined to say whether MCA had indicated its intention to re-contest the seat, but added that a formal announcement on BN's candidate would be jointly made by all three component parties.
On the other hand, Kapar MCA division chief Song Kee Chai and his members have threatened to leave the party if the candidate for the by-election is from Umno, saying that "MCA has to live with dignity".
The parliamentary constituency has nearly 54,000 voters, with 57 percent being Malays and 42 percent Chinese.
It is traditionally an MCA seat and was previously held by then MCA president Ong Ka Ting.
Former Johor menteri besar Mohamed Khaled Nordin is also speculated to be a potential candidate for the Tanjung Piai by-election.