Umno lawmaker Noh Omar will again put forth a question regarding the whereabouts of the four suspects detained in connection with the death of firefighter Muhammad Adib Mohd Kassim when Parliament reconvenes next week.
The Tanjong Karang MP said he was disappointed with the previous response when he raised the matter during the last sitting.
"In the previous sitting, I had asked Home Minister (Muhyiddin Yassin) to answer where are the four suspects, are they still in the country or otherwise? But my question was not picked and I received a written response.
"I was not satisfied with the answer because I predicted that in the end, it would be proven there was a criminal element in this case, and my prediction was right.
"The question now is whether the police would summon the four suspects again and if the four are still in Malaysia?" he was quoted as saying by Umno Online.
In the written response to Noh (below) dated July 9, the Home Ministry said the four suspects were detained and their statements recorded.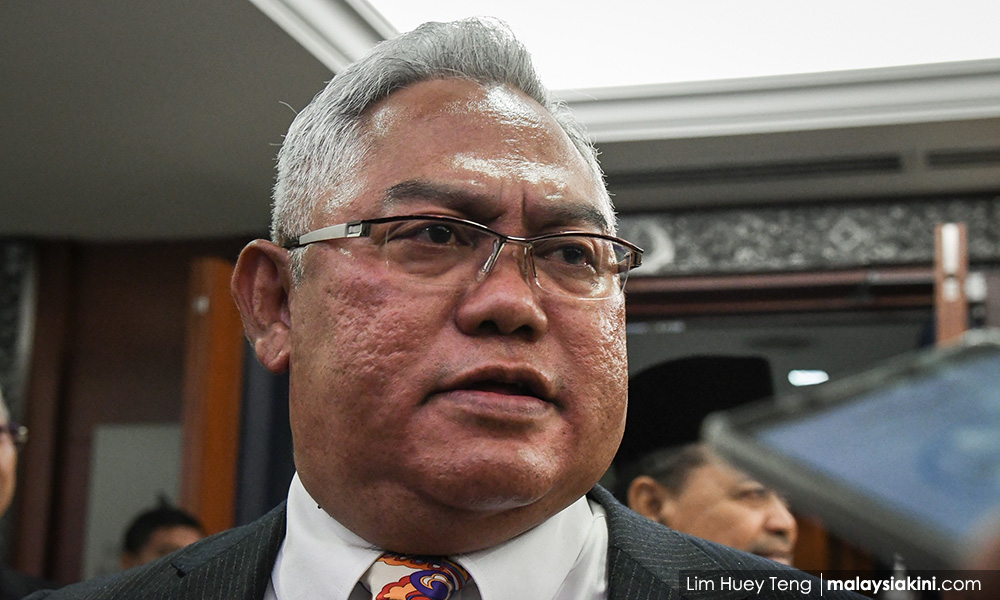 "The suspects were released on police bail because investigations found that there were no leads to link them to the case.
"There is no need for the police to monitor the four individuals because they are no longer under investigation. If there are new leads which can link the four to the case, the police would take the appropriate action," it added.
Last week, the Shah Alam Coroner's Court ruled that Adib's death was due to a criminal element perpetrated by two or three unidentified assailants during the riot outside the Seafield temple last November.
Adib, 24, had succumbed to his injuries at the National Heart Institute (IJN) on Dec 17.
Coroner Rofiah Mohamad also found that the police's inaction with regard to controlling the riot was also a factor in the firefighter's death.
The inquest was held to determine if Adib's fatal injuries were due to being assaulted or an accident involving Fire and Rescue Department vehicles.
Yesterday, Attorney-General Tommy Thomas said that no stone would be left unturned in this matter.
He also said the police should be given the time and space to conduct their investigation.