Lim Kit Siang had hoped the Malay Dignity Congress in Shah Alam over the weekend would lead the way for a campaign to achieve a golden age for the nation, proving to the world it is a success from the confluence of four great civilisations instead of "basket case" of a failure from the clash of civilisations.
"These hopes were misplaced," he said.
On the same note, the DAP veteran pointed out that those who hoped the congress would help dismantle the Pakatan Harapan government were also left disappointed.
Urging Malaysians to remain united and not lose hope in resetting nation-building policies to achieve a "New Malaysia", Lim, however, did not mention Prime Minister Dr Mahathir Mohamad terming minorities as foreigners during the congress.
Commenting on the resolutions at the congress, the Iskandar Puteri MP said the issues raised did not stand up to scrutiny or fact-checking.
"How can any restoration of dignity for any race or nation be based on lies, fake news and hate speech?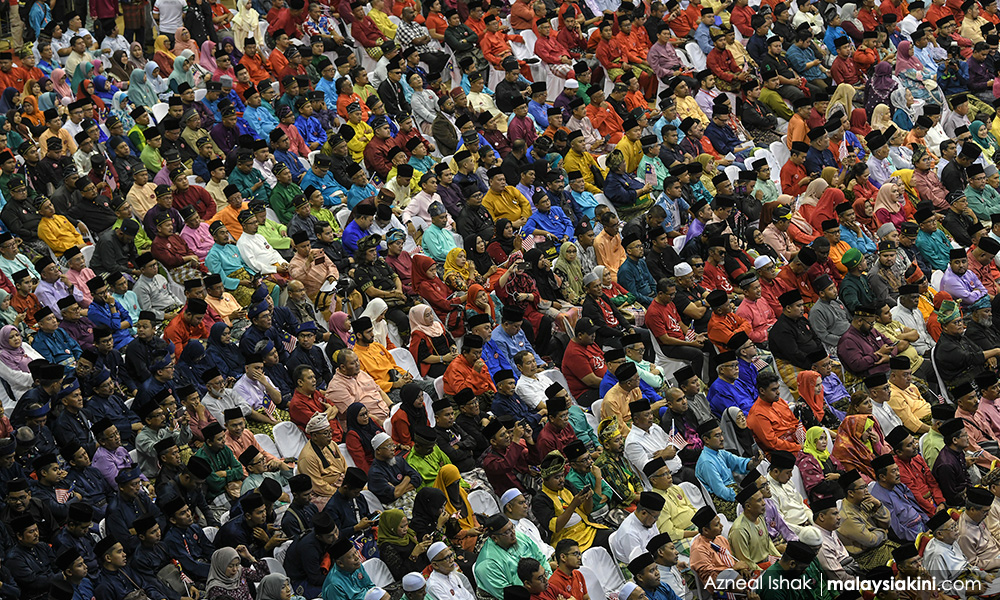 "Malaysians, regardless of race or religion, must look to the challenges of the future instead of being misled by a misleading image of a past based on fake news and hate speeches," Lim said.
Turning back the clock to 1978, he said Malaysia's per capita GDP was more than 10 times of China then.
Today, he said, China with a population of 1.4 billion, has nearly caught up with Malaysia as the 2018 IMF ranking of nations based on per capita GDP placed China 67 out of 156 nations compared to 63rd placing for Malaysia.
"Shouldn't this be one of the top agendas of the Malay Dignity Congress as to why Malaysia has lost out in the race for economic development?
"Losing out not only to China but to other countries including India, Bangladesh, Indonesia, Thailand, Vietnam, not to mention Singapore, Hong Kong, S Korea and Taiwan. What future is in store for Malaysia if Malaysians are not prepared to pull ourselves up by our bootstraps?
"Instead of restoring the dignity of the Malays, the congress has brought greater indignity, dishonour and shame to Malays and Malaysia when there was not a word of reference to the great infamy for close to a decade when Malaysia became a global kleptocracy.
"Lies, falsehoods, fake news and hate speech cannot restore the dignity of any race or nation," he said in a statement this evening.
Lim lauded Mahathir for rejecting the invitation from Umno deputy president Mohamad Hasan for Bersatu to form a unity government with Umno and PAS.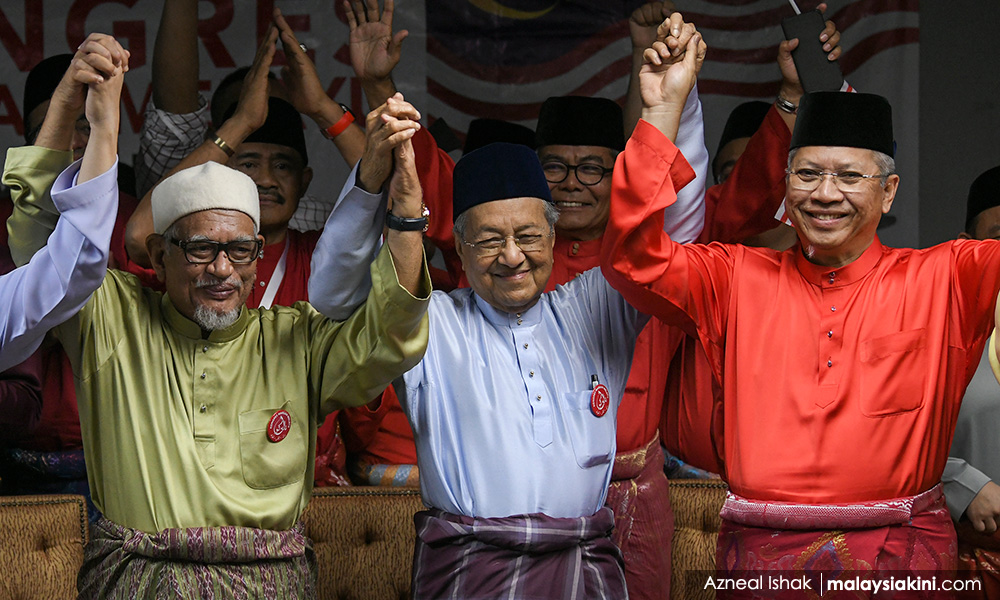 "Mahathir rightly said Malaysia is a multiracial country and it will not be right for the government to consist of members of only one race," he added.
The real threat to the dignity of Malays and Malaysians, Lim said, were lies and hate speeches similar to Umno Youth chief Asyraf Wajdi Dusuku's "10 reasons" for Mahathir to remove PKR and DAP from power.
He said although Aysraf's argument failed former Bar Council chairperson Ambiga Sreenevasan's fact-check test, it would not discourage the continued dissemination of lies, fake news and hate speech to incite interracial and interreligious polarisation and conflict.
"The spread of lies, fake news and hate speech to incite interracial and interreligious polarisation and conflict seems to be the only strategy of the opposition to counter the promises of Harapan for a 'New Malaysia'," he added.
Last week, Malaysiakini reported that a survey finding presented during a retreat for Harapan MPs showed that the ruling coalition's approval rating had plummeted to 35 percent.