Veteran DAP leader Lim Kit Siang has warned that efforts to dismantle the Pakatan Harapan government will undoubtedly lead to kleptocrats and other corrupt individuals escaping justice.
At a speech delivered in Bintulu, Sarawak last night, Lim warned that Malaysia's economic trajectory was in peril because Vision 2020's goal of turning the country into a developed state was not realised in time.
In order to propel Malaysia towards a developed nation, Lim said citizens must ensure that those responsible for kleptocracy in the past are brought to book so Malaysia could "make headway to become a leading nation of integrity".
"This is an important reason why those who care for a better life in the future for all Malaysians, regardless of race, religion or region, must unite to ensure that the war against kleptocracy and corruption is carried out to its logical conclusion.
"This can only be accomplished if the Harapan government remains intact, unwavering and committed to the goal of an united, just, democratic, harmonious and incorruptible nation," said Lim, according to a copy of his speech made available to the press today.
Lim said Malaysia must be ranked among the top 30 in the world in terms of integrity within a decade, and urged all to work single-mindedly towards this goal.
"I know that many Malaysians are asking why the former prime minister, Najib Razak, who caused the infamy of being regarded worldwide as a global kleptocracy, is not yet in jail.
"However, we must be consistent in wanting to restore the rule of law and Malaysians must accept that the due legal process takes time," he said.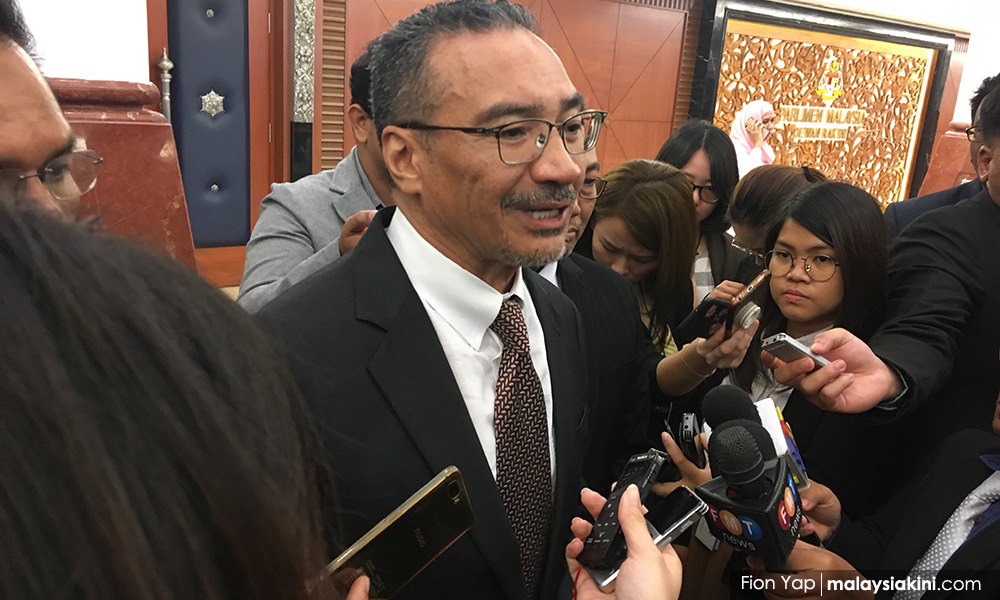 On Tuesday, Harapan dropped a bombshell by issuing a joint-statement by top leaders of its four coalition parties, accusing Umno's Hishammuddin Hussein (above) of attempting to broker a deal to form a new government without DAP or Amanah.
Harapan had alleged that those from the opposition who wanted in on the deal were those who are facing possible prosecution.
Although Hishammuddin has denied involvement, multiple sources spoken to by Malaysiakini had fingered him, two Bersatu figures and a PKR leader in the alleged deal making.