There is no record of controversial preacher Dr Zakir Naik having applied for Malaysian citizenship, said Home Minister Muhyiddin Yassin.
He said this yesterday in a written reply to a parliamentary question from Pang Hok Liong (Harapan-Labis).
Liong had asked a two-part question in which he sought an explanation as to why Zakir's application for permanent residency was issued so swiftly, and secondly whether or not any application for citizenship would be processed in view of some 12,000 long-term applicants whose cases have yet to be settled.
The written reply by Muhyiddin (photo) failed to directly address the issue of whether or not Zakir's PR application had been expedited, merely stating that his MyPR card had been issued by the National Registration Department (NRD) in accordance with Subsection 5(3)(b) of the Regulations National Registration 1990.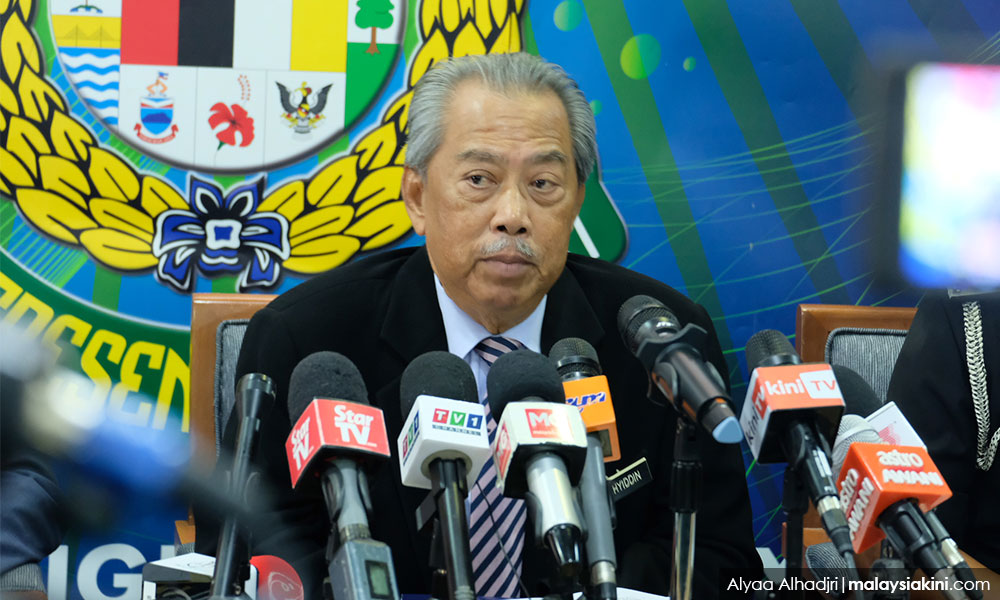 "To obtain MyPR, the applicant is required to have a valid passport and have a valid entry permit issued by the Immigration Department.
"The NRD issued a MyPR to Zakir Abdul Karim Naik (more commonly known as Dr Zakir) on April 21, 2016," read the reply which said that the issuance had been carried out in accordance with the prescribed procedure.
"On the issue of application for Malaysian citizenship by Zakir, the review found that there was no record of application for citizenship of the individual in the database," was the reply to the second part of Pang's query.
More than 500 police reports have been lodged against Zakir for a speech he gave in Kota Bahru on Aug 11.
In that speech, he had said Indians in Malaysia were more supportive of Indian Prime Minister Narendra Modi than Malaysian leader Dr Mahathir Mohamad.
He also allegedly described Malaysia's Chinese as "guests" in the country, and said they should be sent back to China before he could be deported.
Zakir is wanted in his native India on money-laundering charges.
Putrajaya has refused to deport the preacher despite requests from India, saying he may not receive a fair trial there.
Mahathir had said Malaysia would welcome any other country willing to take in Zakir.