After the recent exposure of an illegal dumpsite along Jalan Gombak, where Foodpanda delivery bags were also found, the district's Public Works Department (PWD) has stepped up to clean the area.

"That particular dumpsite is one of 10 illegal dumpsite hotspots along a 26km stretch on Jalan Gombak Lama-Bentong (FT068) under the department's administration.

"Gombak PWD and Roadcare, the concession company hired by us, conducts regular clean-ups along that road to avoid (accumulated) piles of rubbish.

"We have also installed several warning signboards along the entire stretch," a Gombak district PWD spokesperson was reported as saying by The Star.

He said JKR would seek assistance from the Forestry Department, Gombak Land and District Office and the Selayang Municipal Council (SMC) to tackle the illegal rubbish dumping issues.

The dumping near the hospital in Gombak was most recently highlighted by Andy Hickson, dean of the Faculty of Arts and Communication at HELP University.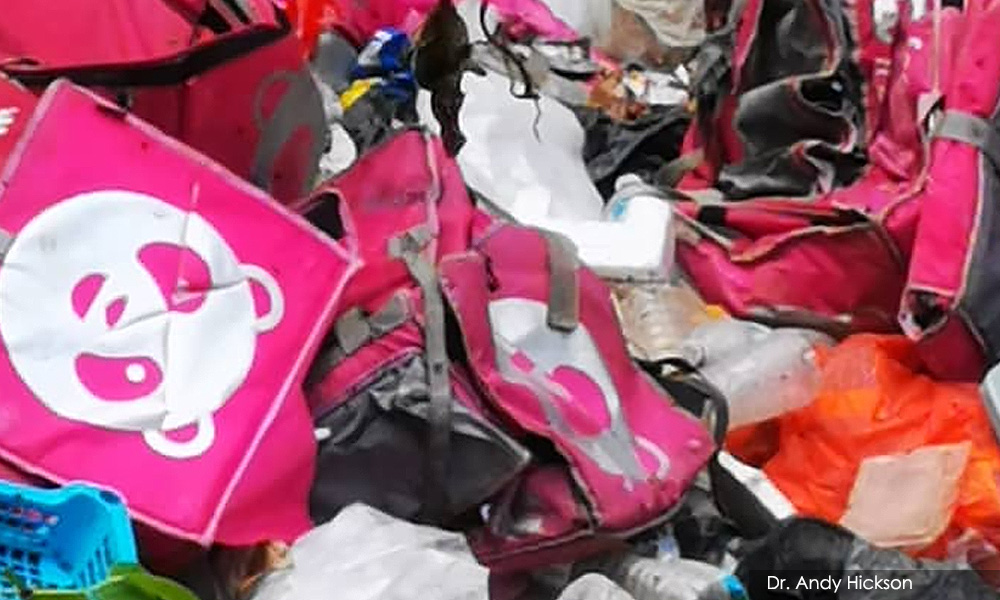 Hickson was on a hike in the area when he encountered the garbage strewn everywhere.

"While I was there taking photos of the rubbish, I noticed a lot of 'Foodpanda' waste among a lot of other rubbish.

"Children were playing nearby and a troop of monkeys was scavenging in the rubbish.

"Some of the rubbish had reached and polluted the river. I felt sick to my stomach, and even worse when the locals told me it has been going on for years and no one appears to do anything about it," Hickson added.

Foodpanda has responded by saying that it will launch an immediate investigation with a visit to the site to remove the bags.

In 2015, it was one of 10 illegal dumpsites in the Gombak district that continued to operate despite then Selangor menteri besar Azmin Ali ordering the SMC to take action.

These sites included 60 areas where garbage had been thrown indiscriminately.

Measuring between 4ha and 7ha each, the dumpsites were reported to be located in Sungai Pusu, Batu 8 Gombak, Kundang, Kuang, Kepong, Batu Caves, Rawang and Batu Arang.