Prime Minister Dr Mahathir Mohamad is of the opinion that he is still the best person to helm the nation at the moment.
He revealed this during an interview with the Financial Times, in which he also reiterated his promise to pass the baton to PKR president Anwar Ibrahim.
Asked if he thought "at the moment Mahathir Mohamad remains the only person able to run Malaysia?" he responded: "At the moment, maybe."
Mahathir also denied there is a plan for him to step down next year.
"No, there was no actual date or time mentioned.
"The actual time I'll be there depends on problems that we face [...] they want me to solve that (country's financial) problem before I step down," he said.
In September, Anwar, 72, told Bloomberg that he expected to succeed the 94-year-old prime minister before 2020.
Asked to respond to speculation he would not step down at all, Mahathir replied he was cautious of making "another mistake" when choosing a successor but said he would keep his promise.
"Yes, it is (still the case Anwar would succeed as prime minister). It is the promise I made.
"[...] I've made many mistakes in appointing my successors, so I don't want to make another mistake this time," he added.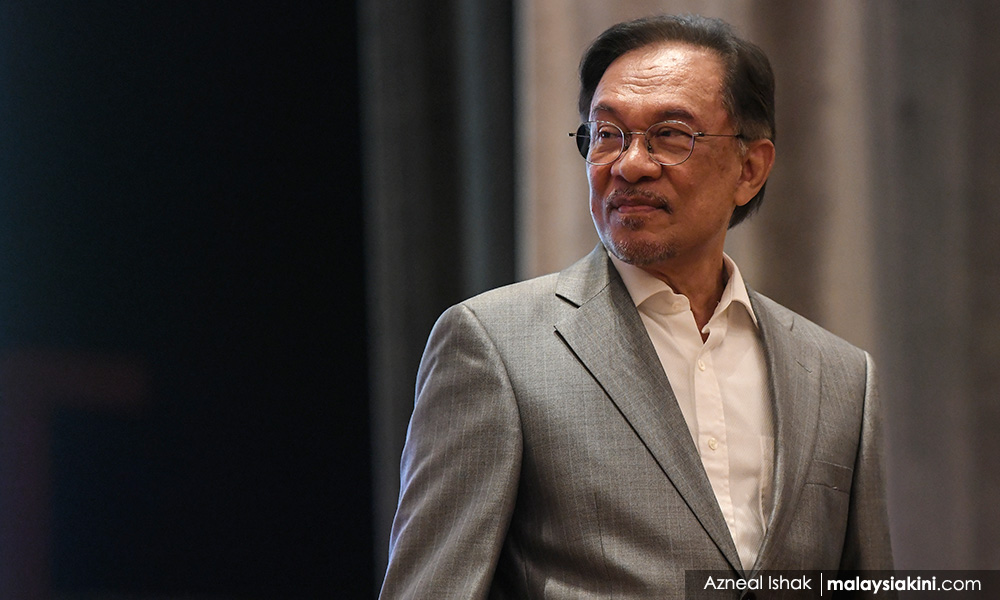 Mahathir is known for his critical stance against his successors after he stepped down in October 2003 after 22 years in power following his first tenure as prime minister.
He was succeeded by the nation's fifth leader, Abdullah Ahmad Badawi and later, Najib Abdul Razak in 2009.
Mahathir openly campaigned against Najib in GE14, accusing the latter of corruption and plunging Malaysia into debt.
The former premier is currently facing a slew of graft, money laundering and abuse of power charges in relation to the 1MDB financial scandal.
Mahathir had repeatedly said he would stand by the Pakatan Harapan pact to hand over the reins to Anwar after a few years in office.
Although no official timeline was announced, there has been lobbying for Mahathir to serve out his full term.
Earlier today, Anwar said he was not perturbed by the attempts to prevent him from becoming the next premier. 
Stating that "court intrigue" is unavoidable in politics, the PKR president pointed out that the succession issue was sealed before the last general election.