Tanjung Piai by-election candidate Karmaine Sardini doesn't recall the controversial words of Perak Menteri Besar Ahmad Faizal Azumu, who attacked his Pakatan Harapan coalition partner DAP in some off-the-cuff remarks captured on a viral video.
"It happened at the Jeram Batu jetty last week. There were about four or five people," Karmaine told the Malaysian Insight while on the campaign trail in Pontian Kechil last night.

Karmaine, 66, who was defeated in GE14 as a candidate in Pontian, said he has not listened to the full video.
"I was there but I don't remember what happened. I know about it but I am unsure of what he said," said Karmaine.
The video, in which Ahmad Faizal is heard claiming that he is waging a desperate battle alone to protect Malay interests and Islam, has gone viral on social media.

"In Perak, I am fighting a desperate battle alone against 'puak-puak' (factions) DAP. I want to defend the land of the Malays, I want to champion our religion," he told a group of people during an informal discussion at which Karmaine was present.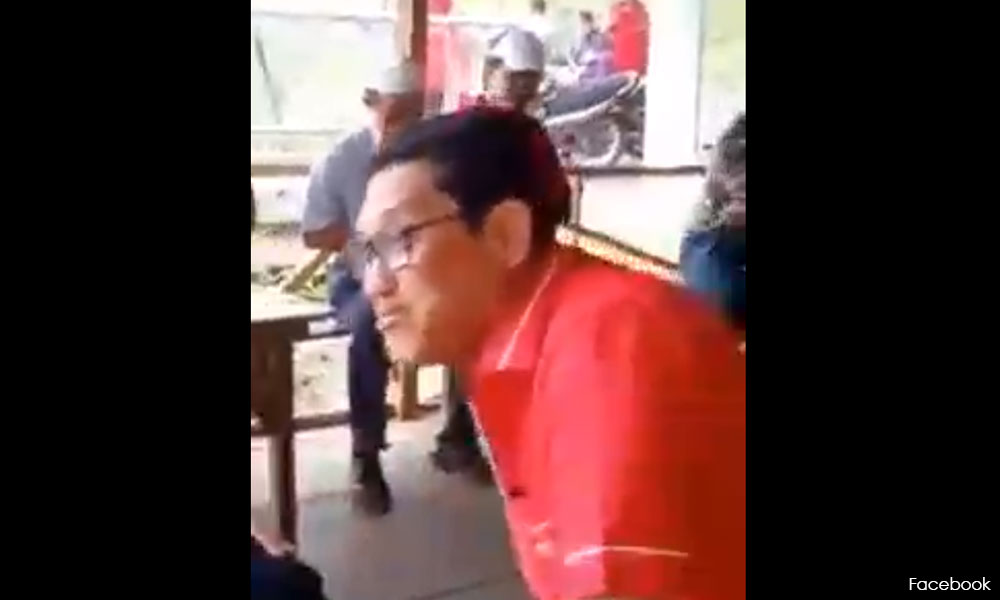 When confronted about the video, the embattled Perak state government leader claimed it was a misrepresentation and denied the existence of a rift with DAP.

"I have been saying that I have gone through a lot in Perak and there are DAP leaders who run me down," he said.
Ahmad Faizal's remarks have not gone down well with Perak PKR chief Farhash Wafa Salvador Rizal Mubarak saying he did not deserve to be menteri besar.
DAP secretary-general Lim Guan Eng has called on Ahmad Faizal to explain his "untrue" remarks which play into the hands of a 'false narrative'.
Meanwhile, Bersatu president Muhyiddin Yassin said he will ask the Perak MB for an explanation and the party's youth chief Syed Saddiq Syed Abdul Rahman said the issue will be discussed by the Pakatan Harapan presidential council.
Bersatu's Karmaine Sardini, who will contest under Harapan's banner, is one of two frontrunners in the by-election and is facing a heated battle with two-term former MP Wee Jeck Seng of MCA, who is contesting under the BN logo.

The other candidates are Berjasa's Badhrulhisham Abdul Aziz, Gerakan's Wendy Subramaniam and independent candidates Ang Chuan Lock and Faridah Aryani Abd Ghaffar.

Campaigning began last Saturday and Tanjung Piai voters will go to the polls on Nov 16.

The by-election was called after its incumbent MP, Bersatu's Mohd Farid Mohd Rafik, passed away from a heart attack in September, just three weeks before his 43rd birthday.