PKR deputy president Azmin Ali had replied to the invitation letter to officiate the Youth wing's national congress next month, according to his political aide.
"If he did not respond to the letter, then why the need to cancel the invitation? This shows it (the allegation) is a lie," Hilman Idham told Malaysiakini this evening.
He was responding to PKR Youth vice-chief Syed Badli Shah Syed Osman who claimed that Azmin failed to respond to the Sept 11 letter up to the point of the wing's leadership council meeting on Oct 20, which then decided to invite Dr Wan Azizah Wan Ismail instead.
Syed Badli made the revelation after Azmin said he replied the letter and described the cancellation as an attempt to silence him.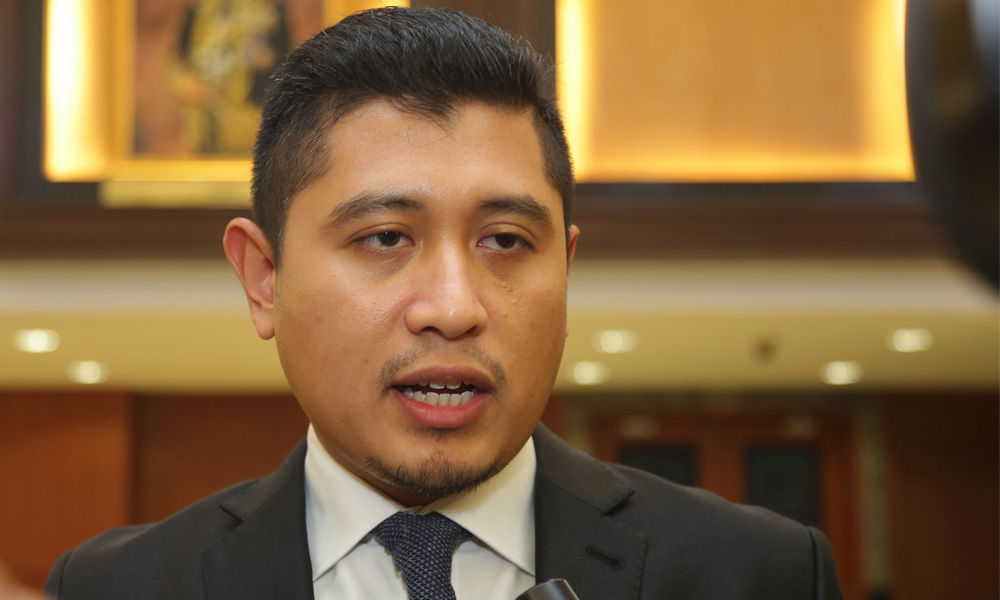 Meanwhile, Hilman also claimed that all the state PKR Youth chiefs who supported the move to invite Wan Azizah to officiate the congress had acted out of fear.
Pointing out that all 14 were appointed to their posts by Youth chief Akmal Nasrullah Mohd Nasir, he said they lacked political legitimacy.
"All 14 have no political freedom, no political legitimacy.
"They were all appointed by Akmal, so they are afraid of being sacked and have to support Akmal.
"Imagine, there are those who were defeated in the branch elections but were appointed as state chiefs. These people are the minority but want to control the majority.
"So don't try to fool the members. You can appoint 1,000 people as leaders but you must realise that the 1,000 do not represent the hundreds of thousands who elected the leaders.
"If this continues, there will be turmoil. Democracy will disappear from the part," he added.
Azmin, who is also the economic affairs minister, had alleged that the Youth chief would not have dared to act on his own and is convinced that hidden hands are behind the cancellation.
Although he did not mention names, it is obvious that Azmin was referring to PKR president Anwar Ibrahim and his faction.
This faction and those aligned to Azmin have been involved in a protracted feud and even the recent sex video scandal in which he was implicated was linked to this.
Anwar has denied any involvement in the matter.
The widening fissures in PKR has also ben linked to the speculation that Prime Minister Dr Mahathir Mohamad preferred Azmin to be his successor as opposed to Anwar.
However, the PKR Youth chief later accused Azmin of being the real hidden hand citing how the latter failed to attend "meetings over the past year".
Akmal was referring to the monthly PKR leadership council meeting which meets once a month.