Chinese educationist group Dong Jiao Zong and Chinese-based NGOs have renewed their demand for the school boards to be allowed to decide on Jawi script lessons in Chinese primary schools.
For this, Dong Jiao Zong president Tan Tai Kim said, the organisation would submit a memorandum to the Ministry of Education next week.
"We expressed our strong dissatisfaction that school boards have yet to be listed as decision-makers (on the teaching of Jawi)," Tan was quoted as saying by Oriental Daily at a press conference yesterday.
Tan was reading out the consensus decision arrived at a joint meeting held by Dong Jiao Zong and Chinese NGOs.
"Our joint meeting is to reiterate our stand. We do not waiver," Tan said.
He said Dong Jiao Zong met the Education Ministry on the Jawi issue more than five times, from July to November.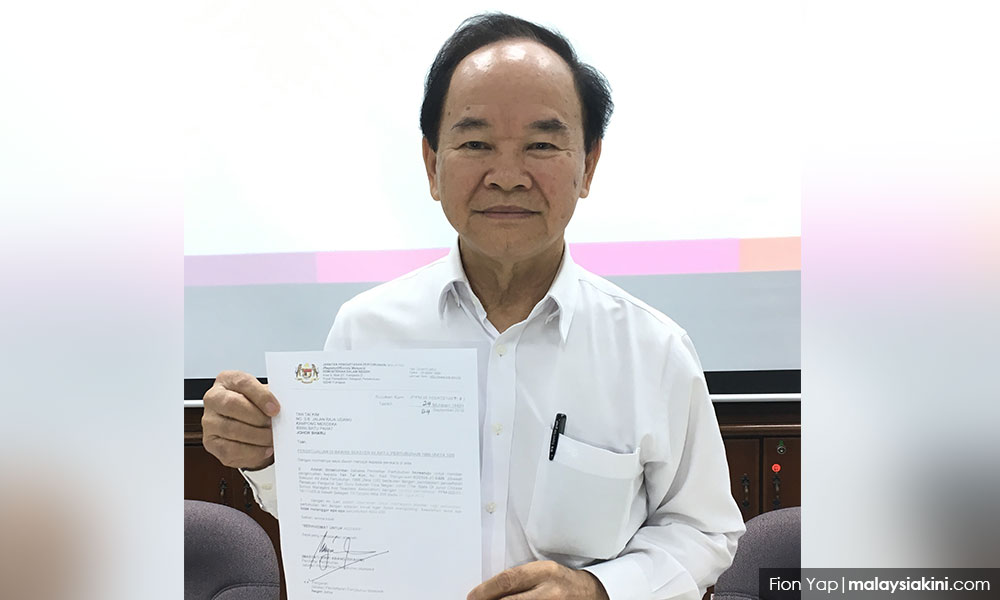 Tan (photo) said the ministry has been evasive on the matter, till now.
In August, the government drew flak for announcing the introduction of khat (Jawi calligraphy) for Year 4 vernacular school pupils next year.
Later, the government decided that the Jawi script lesson would only be implemented with the agreement of parent-teacher associations (PIBG) and other parents of pupils.
However, the educationist groups were not happy that the school boards were not listed as decision-makers as well in the implementation of Jawi script lesson.
Dong Jiao Zong and Chinese NGOs asked the state branches of the Chinese School Management Board Association to demand that the schools call for a meeting to reject the four-page Jawi script lesson.
Tan said some of these Chinese schools have held their own board meetings.