The MACC has admitted that it erred in sending a letter advising disciplinary action against Sarawak PKR chief Baru Bian's former political secretary Zakaria Abd Hamid and one other, which led to the duo being booted from the party.
MACC deputy chief commissioner Azam Baki (above) said the letter was meant for the relevant government agency and ministry, and not the PKR leadership.
"MACC admits there was a mistake by the MACC reporting branch head through a letter to the party which suggested disciplinary action (against the two members) for the violation of party code of ethics.
"According to ethical guidelines (which the MACC must adhere to), a report on any wrongdoing must only be sent to federal or state ministries and agencies. It (the MACC) is not bound to any political party.
"It is not the policy of the MACC to make such report for any political party concerning wrongdoing by its members," Azam told Malaysiakini.
The anti-graft body will be sending a letter to the PKR disciplinary board chairperson Ahmad Kassim to explain the error to "avoid future misunderstandings."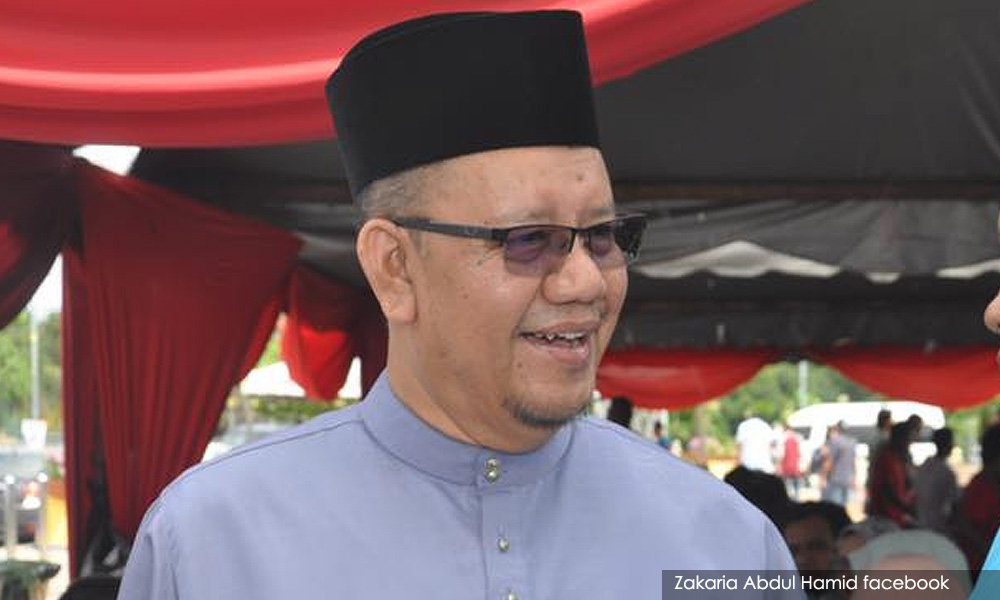 Yesterday, PKR announced it had sacked Zakaria Abd Hamid (photo) and Pahang PKR member Ismail Dulhadi with immediate effect over suspicion of corruption and bribery.
Ahmad said the party's central leadership council made the decision after being advised by the MACC via a letter dated Oct 23, this year.
The MACC investigation followed a report filed by PKR Youth coordinator Ahmad Syukri Che Ab Razak, last year.
Zakaria, who is also Bera division chief, allegedly offered contracts worth RM20,000 and allocations amounting to at least RM300,000 at a meeting with local leaders on Sept 1, 2019, when running for a seat in the PKR central leadership council.
PKR communications chief Fahmi Fadzil had said it was up to the MACC to charge the duo in court.
He said: "It's enough to mention the action taken. MACC has asked us to look into this matter and take disciplinary action accordingly."
Meanwhile, Zakaria, when contacted, said he will address the matter when he returns to the country.
"I am still overseas due to work. I will hold a press conference this Thursday," he told Malaysiakini.