Daim Zainuddin is known to be one of the - if not the closest - confidants of Dr Mahathir Mohamad.
However, the 81-year-old former finance minister pledged not to intervene in the transition of power between the 94-year-old prime minister and his designated successor PKR president Anwar Ibrahim.
"I don't want to meddle in the matter, let them solve it. We don't want to intervene," Sin Chew Daily reported him as stating during a conference in Kuala Lumpur today.
His assurance of non-interference failed to convince former law minister Zaid Ibrahim.
"It is difficult to believe that Daim would not have an influence over Mahathir on such a serious matter. Furthermore, his reservations toward Anwar is well-known.
"Daim has been the most influential person in Mahathir's circle since 1982," he told Malaysiakini.
In May 2016, Anwar, who was then still in prison for a sodomy conviction, had warned PKR in a letter about the dangers of cooperating with Mahathir and Daim.
"Both Mahathir and Daim were the architects and aggressive exponents of crony capitalism," he had said.
However, he took a softer stance when Malaysiakini interviewed him in May last year after he was freed from prison following a royal pardon.
"Daim can contribute but he must be aware. People appreciate that he has joined, but people are also expressing deep consternation that he has been unable to explain some major problems in the past.
"People say there's no need to bring old baggage, which is true, but to me, if you want to talk about democratic accountability, it must not stop at (former prime minister) Najib (Abdul Razak).
"Although I don't think (it should go) to the extent of a vendetta, and endless witch hunt," he said.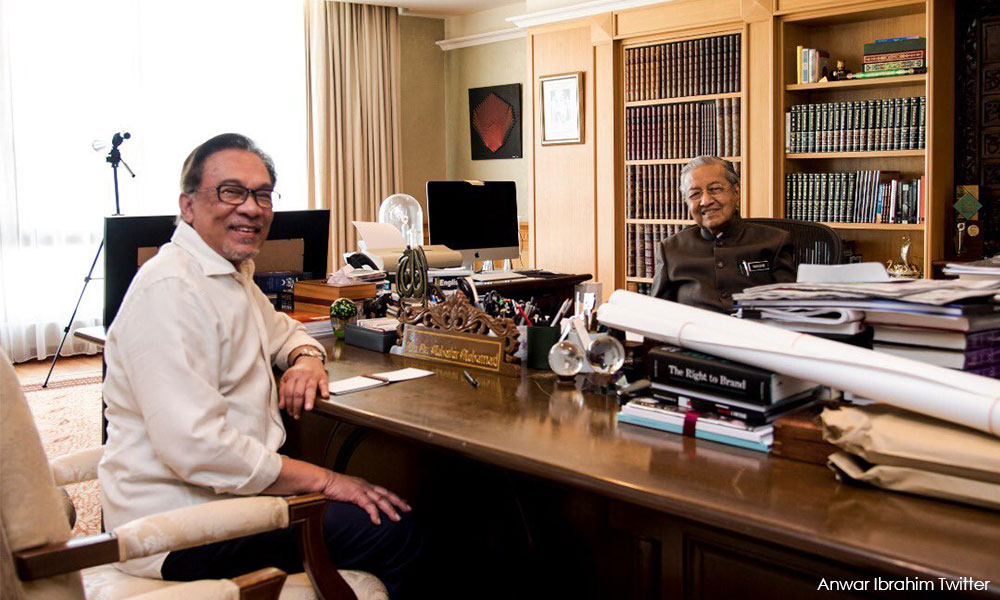 Despite Mahathir and Anwar's repeated assurances, speculation has been rife about the transition plan, with certain quarters predicting a possible repeat of the 1998 fallout between the two.
A month after Anwar was freed, Daim spoke to The Star about his relationship with the PKR president.
"We have always been friends but politics is different. Anwar and I have known each other for a long time," he said.
Daim also mentioned he had met Anwar in prison numerous times, prior to the latter's release.
"We discussed how to topple the previous government and with the support of the rakyat, we succeeded. We must stay united and deliver our promises to them," he added.
On whether Anwar would make a good prime minister, Daim said the former had served in various ministries and held the post of deputy prime minister prior to his sacking in 1998.
"But nobody can rule the country alone. That would be a dictatorship. What you need is a good cabinet, good advisers and good civil servants, honest and with integrity," he added.
Meanwhile, Daim told the conference that the current government had been in the opposition for too long and thought they could perform better than their political rivals.
When in power, he said, they realised it is easier said than done.
"In the past, they thought it was easy... but realised it is not easy to be the government after changing the government," he added.