Prime Minister Dr Mahathir Mohamad has questioned the motives of those playing up the repatriation of the remains of communist leader Chin Peng.
He pointed out other Communist Party of Malaya (CPM) leaders had returned to Malaysia without a fuss, and other oppressors such as the Japanese occupation were also forgotten.
"It is not like we can do anything, only his cremains have returned. We have allowed Shamsiah Fakeh to returned and no one complained, perhaps because she is a Malay. Rashid Maidin too came back to Malaysia.
"There are others whom we accepted but not Chin Peng because he is the leader.
"Yes, we know the guerrillas fought a war, and they have killed many people in the war. We killed many people too. So what is the point of raising issues like this? Who are we appeasing?
"Are you telling us to pick up his cremains and send him back (to Thailand)? These petty things are being dug up to cast the government in a bad light," he said, rubbing his forehead a few times when asked to comment on the issue.
He said this during a press conference at his working visit to South Korea, which was broadcasted live by RTM.
Chin Peng, the nom de guerre of the Sitiawan-born Ong Boon Hua, was CPM secretary-general until the party was disbanded following the 1989 Hat Yai Peace Accord.
Rashid was a CPM central committee member and was among those present at the peace negotiations while Shamsiah was the leader of the Angkatan Wanita Sedar movement prior to joining CPM to wage guerrilla warfare.
Chin Peng died in exile in Thailand in 2013 and the government forbade his remains to be brought back to Malaysia.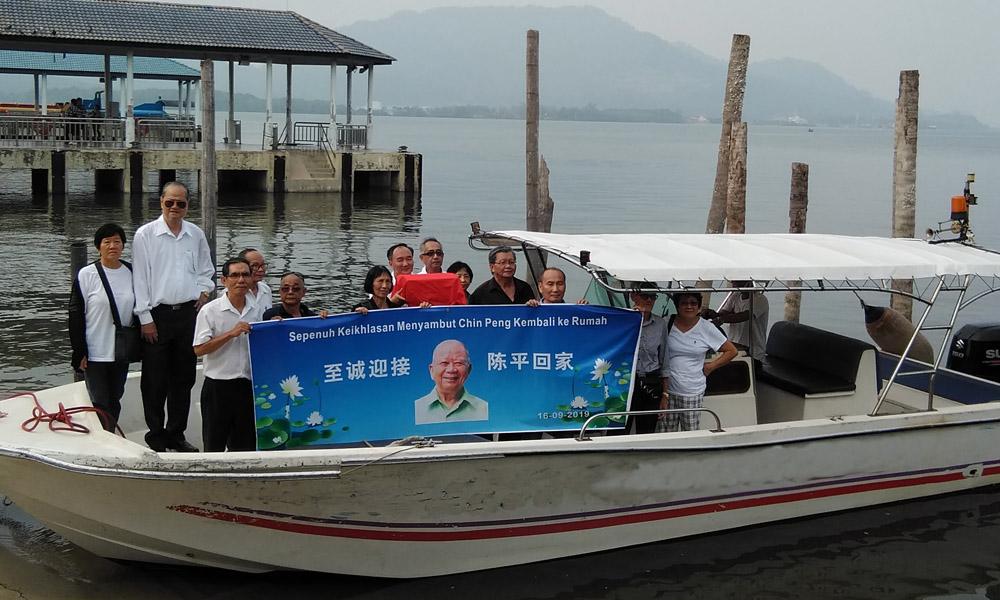 On Tuesday, however, a group (above) that managed Chin Peng's remains announced that they had brought back Chin Peng's ashes to Malaysia on Sept 16 this year.
The group's coordinator Chai Kan Fook said the group had scattered the cremains in the sea near Lumut as well as in the jungles of the Titiwangsa mountain range. No monuments were erected to mark the location.
This triggered consternation amongst some opposition MPs while the government said it was not aware that Chin Peng's cremains were brought back and would investigate the matter.
At his press conference, Mahathir said the government could not have known the cremains were being brought in.
"Sometimes things (like this) happened under (former prime minister Najib Abdul Razak's) watch, but it was no issue. Now, this is wrong and that is wrong […] everything is blamed on Pakatan Harapan.
"How were we supposed to know they were bringing cremains in a flask? We didn't know to look for a flask, who is going to do that? Even if we did, all we would see were ashes," he said.
For the record, any person bringing cremains into Malaysia are required to inform customs officers on duty and produce relevant documents to facilitate passage.