- This article has been updated to include an amendment by MACC to its website showing that assets belonging to Youth and Sports Deputy Minister Steven Sim and his spouse remain the same as last year, not doubled.
Prime Minister Dr Mahathir Mohamad's monthly income appears to have jumped some 31 percent to more than RM100,000.00.
This is according to updated records on the Malaysian Anti-Corruption Commission's (MACC's) income and asset declaration website for MPs.
Mahathir had on Oct 19, 2018, declared a monthly income of RM75,861.57 for both him and his wife, Dr Siti Hasmah Mohd Ali.
This was updated on Nov 14 this year to show RM100,004.32 per month, and for him alone.
This means an increase of RM24,142.75 or 31.82 percent.
The MACC website did not include a reason for this change.
According to the Members of Parliament (Remuneration) Act 1960, prime ministers are paid RM22,826.65 per month while MPs are paid RM16,000.00 per month.
This does not take into account the various allowances accorded to them.
PM, DPM's assets decrease
The website also showed that the Langkawi lawmaker's assets, the second highest among MPs listed, had taken a slight dip.
Previously declared as RM32,357,900.00, this was updated to RM32,217,131.71 as of Nov 14.
This represents a decrease of RM140,768.29 or about 0.44 percent.
Meanwhile, the assets belonging to Deputy Prime Minister Dr Wan Azizah Wan Ismail and her husband Anwar Ibrahim appear to have plunged.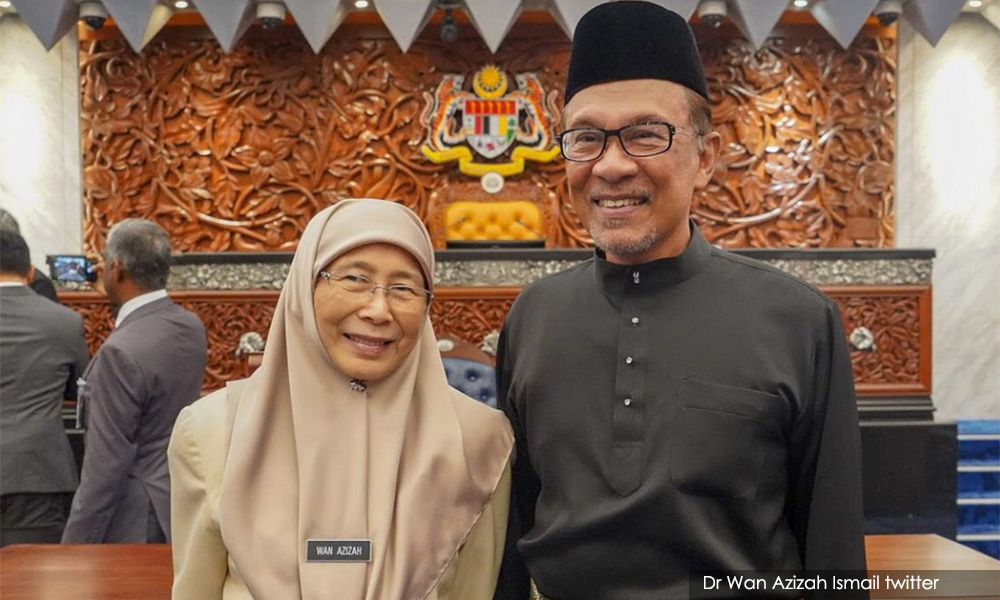 Previously declared on Oct 17, 2018 at RM1,141,562.32, their assets stood at RM672,392.63 as of Nov 11 this year.
This marks a RM469,169.69 or 41.1 percent drop. Again, the MACC website does not note the reason for this drop.
Wan Azizah's monthly income remained at RM59,048,33.
According to the Members of Parliament (Remuneration) Act 1960, deputy prime ministers are paid RM18,168.15 per month, on top of their salaries as MPs. Wan Azizah is the Pandan MP.
Deputy ministers see assets double
The MACC list showed that assets belonging to Energy, Science, Technology, Environment and Climate Change Deputy Minister Isnaraissah Munirah Majilis more than doubled in the past year.
Amounting to RM120,025.00 on Oct 25, 2018; her assets now stand at RM280,025.00 as of Nov 13.
This marks an RM160,000.00 or a 133.31 percent increase.
Isnaraissah, the Warisan Kota Belud MP, also noted a 5.87 percent increase in income to RM42,262.88 per month from RM39,917.84.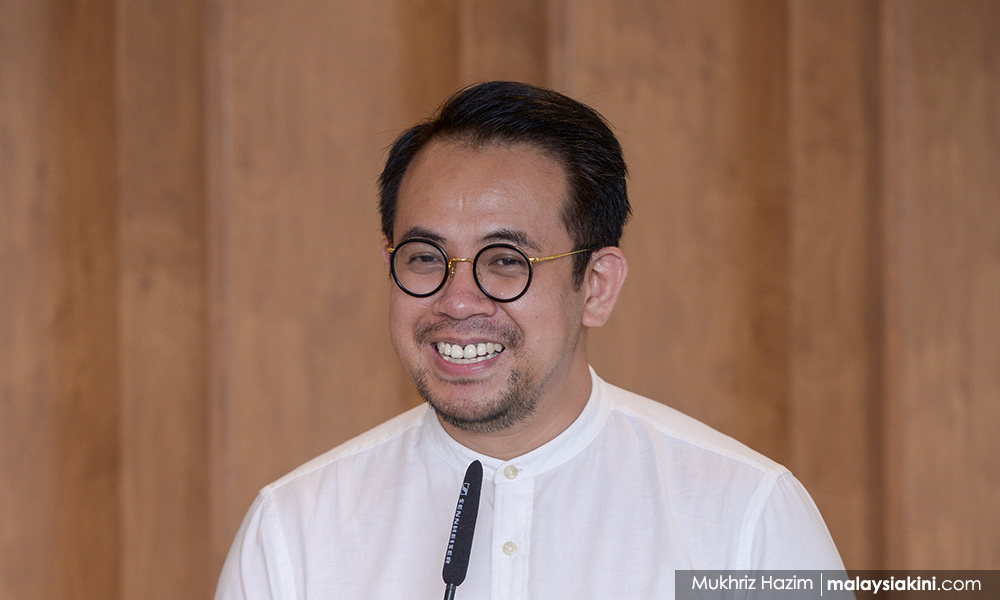 Meanwhile, Youth and Sports Deputy Minister Steven Sim's (above) assets doubled.
With no change in income, assets for him and his wife jumped from RM329,000.00 (Oct 9, 2018) to RM658,000.00 on Oct 30 this year.
Sim later clarified the matter with MACC and explained that he had not declared any asset increase this year. MACC amended the number on its website to show that assets owned by the Bukit Mertajam MP and his spouse remain at RM329,000 as of Oct 30, 2019.
No changes were observed for the other ministers and deputy ministers.
Previous income and asset declaration records were accessed through archived versions of the MACC website.
MACC began publishing the income and asset declaration data of MPs from last year.
This year, Pakatan Harapan attempted to make asset declaration compulsory for all MPs by tabling a motion in the Dewan Rakyat.
Despite the motion being passed, a majority of Opposition lawmakers have remained defiant in not wanting to declare their assets, contending that the government has no right to get them to do so.
All 139 Harapan MPs have made asset declarations.