Nearly all of Maybank Group's borrowers in the palm oil industry have international or national sustainability certificates, the bank said today.
The statement in response to a report by a group of environmental NGOs released this morning, which claimed Maybank is the second-largest single creditor of companies implicated in this year's forest fires in Indonesia.
The bank said it was unable to prepare a response to specific issues raised in the report, and it was also unaware of the basis for the classifications the NGOs had used.
"However, the bulk of the Group's financing for palm oil, which is in Malaysia and Indonesia, are mostly to clients who already adhere to national or international certifications," the bank said.
"About 90 percent of approved loans in Malaysia for this industry is to clients carrying Roundtable on Sustainable Palm Oil (RSPO), Malaysian Sustainable Palm Oil (MSPO) and/or Indonesian Sustainable Palm Oil (ISPO) certification, while the figure is around 86 percent for clients in Indonesia.
Maybank added that the vast majority of its clients were committed to responsible practices, including proactive fire management and adopting sound environmental practices.
For those yet to be certified, the bank said it would engage these companies to help them obtain the appropriate certification within an agreed timeframe.
Otherwise, the bank would review its relationship with them.
The bank added that it has a framework for dealing with environmental, social, and governance (ESG) risk since 2015, and formalised it as bank policy in July last year.
ESG risks have been incorporated into the bank's risk acceptance criteria for palm oil financing since then, it said.
"This includes ESG-related certification criteria by reputable international and local independent bodies. 
"We have also subsequently developed ESG risk assessment criteria for three other high ESG risk industries and are continuing to develop other high ESG-risk industry RAC," it said
Earlier today, the report published by the environmental groups claimed that Maybank had lent US$1.12 billion (RM4.66 billion) to 17 companies that are being investigated by the Indonesian Environment and Forestry Ministry for alleged involvement in this year's fires.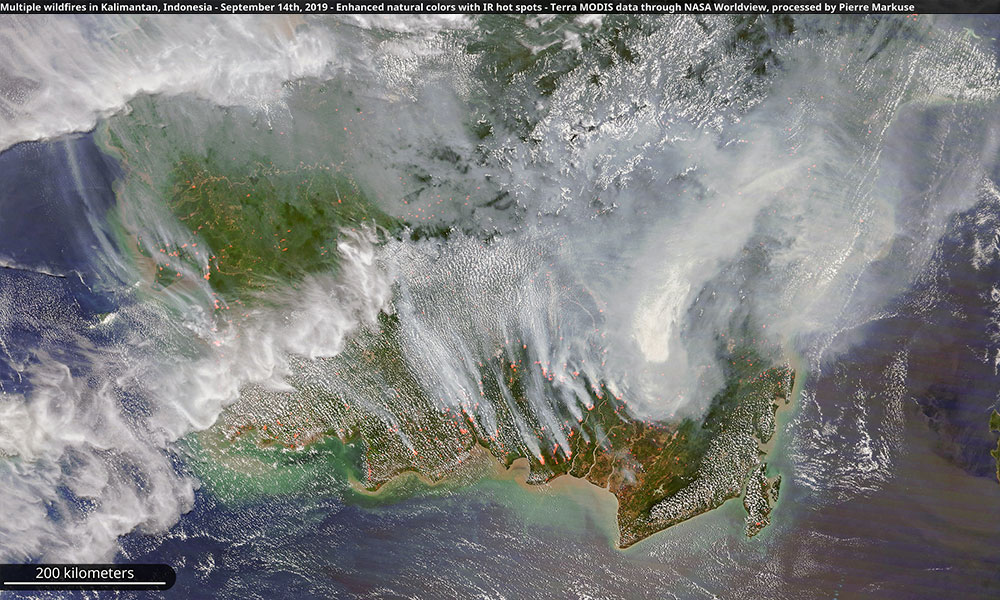 The figure accounts for lending and underwriting made by the banks between 2015 and August this year, to company subsidiaries (rather than the company as a whole) that are involved in so-called "forest-risk commodities".
The term refers to upstream activities of the palm oil, paper and pulp, rubber and timber industries.
The report was prepared by the US-based Rainforest Action Network (RAN), the Netherlands-based Profundo and Indonesian environmental NGOs TuK Indonesia, Jakalahari and Walhi.
It also highlighted Maybank and its supposed relationship with the Indonesian company Triputra Agro Persada in its case studies, including a review of Maybank's sustainability report.
The report claimed that Triputra had major ESG risks including corruption, corporate secrecy, land rights violations, peat development, and deforestation. Maybank supposedly lent it at least US$192 million (RM799 million).
In addition, the report said only six of Triputra's 33 plantation subsidiaries have ISPO certification, with no timeline for full group certification.
It also accused Triputra of submitting factually wrong information to the RSPO and had violated RSPO rules by expanding its plantations without submitting a New Planting Procedure (a framework for the responsible development of new land for oil palm cultivation) to the RSPO.
Malaysiakini had contacted Triputra on Nov 6, but has yet to get a response.