The government should introduce the RM1,200 minimum wage nationwide instead of limiting it only to 57 cities and towns, said Parti Sosialis Malaysia, which also panned the rate as being too low.
In a statement yesterday, PSM deputy chairperson S Arutchelvan said the government's move would only create greater income disparity, instead of narrowing the gap.
"Increasing the minimum wage to RM1,200 across the board itself is low, but just to restrict it to 57 towns and cities is not going to help the situation.
"The recent report by UN Special Rapporteur on Extreme Poverty and Human Rights, Philip Alston, on Malaysia's poverty rate cannot be dismissed," he said.
On Wednesday, the government announced that it would raise the minimum wage to RM1,200 in 57 cities and municipalities, and to RM1,100 for the rest of the country.
The higher minimum wage is to help workers cope with the higher cost of living in towns, the Human Resources Ministry said.
The new policy is to take effect from Jan 1, 2020. It will apply to all private-sector workers except those in the domestic service.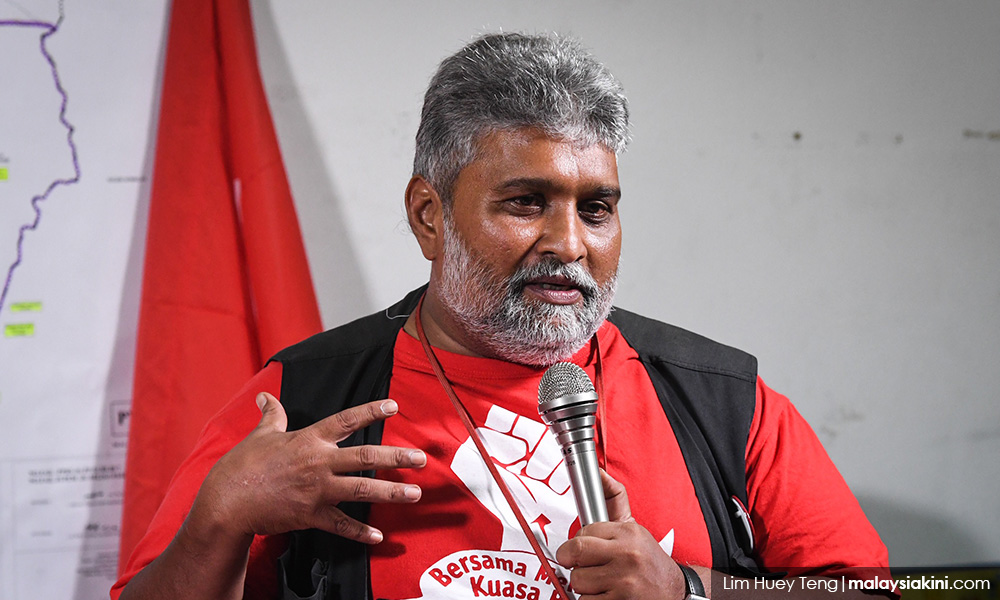 Arutchelvan (above) said it would make more sense to apply the RM1,200 rate across the board.
"It will make things less complicated and will reduce strains in the administration and implementation of this new law.
"By the time the authorities and the employers get familiarised with this, the next review will already be up," he said.
He also noted that PSM and the Malaysian Trades Unions Congress have both called for a minimum wage of RM1,800, while Bank Negara called for a much higher figure.
For the record, a Bank Negara report published in March last year estimated that a living wage in Kuala Lumpur is RM2,700 for a single adult, RM4,500 for a childless couple, and RM6,500 for a couple with two children.
However, the Bank Negara report deals with the cost of maintaining a socially acceptable minimum standard of living, rather than the concept of a minimum wage.
"While the determination of a living wage is based primarily on the cost of living concerns, the minimum wage may consider additional factors, given that it is a legislated requirement, such as its effect on employment and job creation," the report said.
Arutchelvan said PSM has little confidence that the Pakatan Harapan government would be able to deliver its promise of raising the minimum wage to RM1,500 per month by the end of its five-year mandate.
To deliver its promise, he said, Harapan would have to raise the minimum wage by RM150 in each of the two minimum wage reviews that are due before its mandate expires.
"Since coming to power, Harapan only initially increased minimum wage by RM50 and only after a huge protest, did it agree to increase it by another RM50, making it RM1,100.
"Therefore, it is logical to increase the minimum wage to RM1,200 now," Arutchelvan added.