Former BN minister Abdul Rahman Dahlan has challenged Karim Bujang - the Warisan candidate for the Kimanis poll - to come clean over questions related to Sabah's oil royalties.
Abdul Rahman, who was badly defeated in the last general election by Warisan's Azis Jamman, said he is making the challenge because he said to this day, the people were wondering what the current status of the oil royalty payment is.
"Let's talk about Warisan's 20 percent oil royalty claim. People are now wondering what is the current status of this development?
"Can the Warisan candidate answer during the Kimanis campaign whether or not this 20 percent claim has been met? People want to know," Abdul Rahman said in a statement today.
The Kimanis by-election on Jan 18 will see a straight fight between Karim and BN candidate Mohamad Alamin.
Abdul Rahman also criticised Sabah Chief Minister Shafie Afdal for what he claimed was his non-performance as minister for rural development under the BN government.
He said that Shafie, and not BN, should be blamed for the lack of development in areas like Kimanis.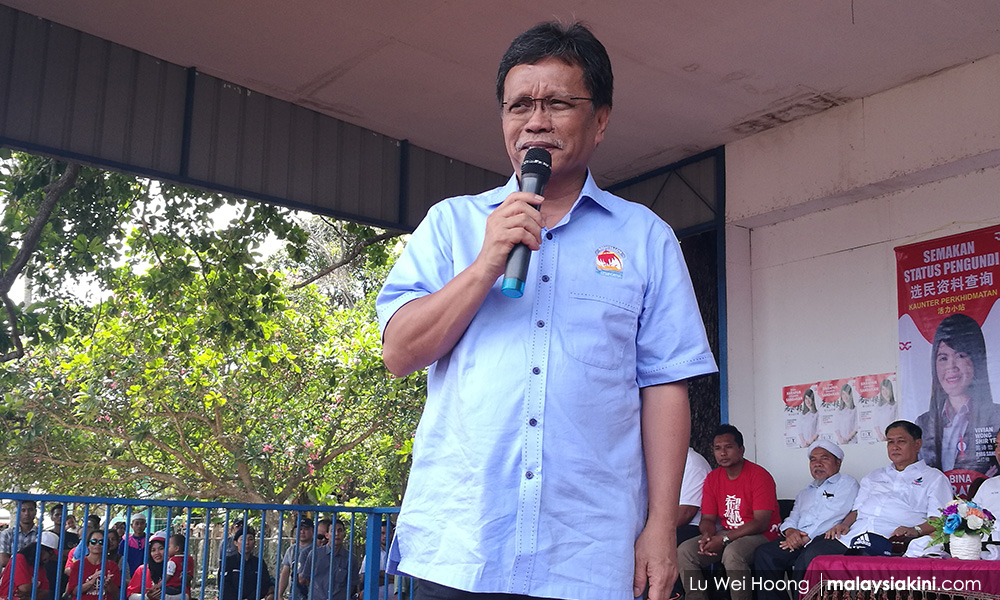 "Shafie's ministry was given more privileges and priority than most other ministries by former prime minister Najib (Abdul Razak) in the approval process and budget allocations.
"In fact, Shafie was the first minister of rural development from Sabah who was specially appointed by Najib in hopes of solving rural development problems especially in the state of Sabah.
"Warisan is demanding 20 percent oil royalties in the hope that an additional 15 percent of royalties can be used to develop the state of Sabah yet while Shafie held the rural development portfolio, with the tens of billions of ringgit in development budgets, he still couldn't bring development to Sabah," he said.
Rahman Dahlan said that during Shafie's tenure from 2009 to 2015, the total expenditure allocated to the Rural Development Ministry was RM34.818 billion.
"It was the second-largest after the Prime Minister's Department from 2012 until 2015, " he added.
RELATED REPORTS:
Large crowds gather as Kimanis rivals begin march to nomination centre
Straight fight between Warisan and BN in Kimanis

Warisan candidate says confident of winning Kimanis poll
Warisan man puzzled why Najib well-received in Kimanis
Umno man promises to strengthen Sabah's voice in Parliament
Shafie Apdal eases tensions between Warisan, BN supporters