Fugitive businessperson Low Taek Jho has rejected the claim he was the mastermind behind the global multi-billion-dollar 1MDB scam, claiming he was the target of inordinate media attention as he was "not a politician".
In an interview with Singapore's Straits Times (ST), Low said, as such, less attention was paid to other figures such as international bankers and lawyers tasked with advising the sovereign wealth fund and its former subsidiary SRC International.
Maintaining he never held a decision-making role in the two companies, Low pointed out that 1MDB and SRC International's management, board of directors and shareholders were obliged to have conducted due diligence to all proposals and had the right to reject them.
"The idea that I am some kind of 'mastermind' is just wrong. I never held any decision-making position at 1MDB or SRC," he reportedly said.
"[...]Corporate governance and ethics regulations prescribe obligations and responsibilities of management, board and shareholders in terms of approvals, due diligence and other functions, which include, amongst other things, the right to reject proposals and resign from the company." 
He said he had merely agreed to help as an introducer and intermediary for the companies due to his "good relationships with influential foreign businessmen and decision-makers".
"In the case of 1MDB and SRC, there were also international bankers, lawyers and other independent professionals that advised and supported the companies in their respective processes," he told ST in an interview published today.
"With all of that in mind, the inordinate amount of media scrutiny on me compared to that placed on the global financial and other institutions and advisers that organised and facilitated the fundraisings at issue is astounding.
"The reality is that I am an easy target for all of those above given the fact that I am not a politician."
Penang-born Low, more popularly known as Jho Low, is under investigations in numerous countries, including Singapore, Malaysia and the US.
He faces multiple criminal charges for his role in the 1MDB financial scandal.
He is believed to be the mastermind behind the scheme, misappropriating billions from the fund.
Low, who remains on the run, has repeatedly maintained his innocence, claiming that Malaysian charges against him are politically motivated and he would be denied a fair trial.
Former prime minister Najib Abdul Razak is currently facing multiple criminal charges concerning the alleged misappropriation of millions of 1MDB and SRC International funds.
His defence team, however, have laid the blame on Low, claiming the latter orchestrated the entire scam.
Najib's lead defence counsel Muhammad Shafee Abdullah (below) claimed Low "paid off" the entire 1MDB and SRC International management teams and conspired to keep Najib, who also finance minister at the time, in the dark.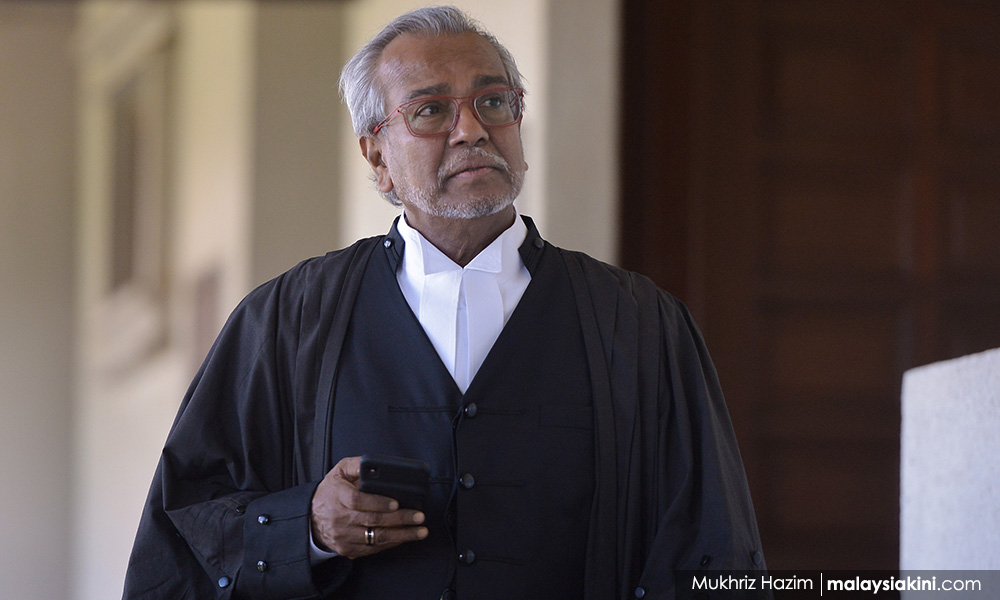 In October, last year, the United States Department of Justice (DOJ) announced it has reached a deal with Low and his family in its civil forfeiture cases, in which the latter agreed to forgo claims to over US$700 million worth of assets (approximately RM3 billion at the current exchange rate) obtained with funds linked to allegedly misappropriated 1MDB funds.
This was part of civil forfeiture suits filed by the DOJ in 2016 and 2017 for assets worth more than US$1 billion.
However, the deal does not constitute a waiver or release of Low from criminal claims made by the US government.
According to the DOJ, he still faces charges in the Eastern District of New York for conspiring to launder billions of dollars from 1MDB and for conspiring to violate the Foreign Corrupt Practices Act by paying bribes to various Malaysian and Emirati officials, and in the District of Columbia for conspiring to make and conceal foreign and conduit campaign contributions during the United States presidential election in 2012.
ST, however, reported that "US government officials close to the situation said that talks for a settlement with the New York courts are underway and are likely to be resolved in the coming weeks".
On the deal with the DOJ, Low said it was the result of a multiyear, collaborative effort between the US government and his team of advisers and lawyers.
"This settlement sets us on a new path forward."