KIMANIS POLLS | Tourism Minister Mohamaddin Ketapi today said he has an obligation to assist any voters who ask for help regardless whether or not it is an election period.
He said this in response to MCA president Wee Ka Siong who accused him of vote-buying after he committed RM50,000 to SMK Bongawan II, a school within the Kimanis parliamentary constituency, where campaigning is ongoing for a by-election.
"As a former minister in the Prime Minister's Department, he (Wee) should know better about such situations.
"When people complain about their hardship, I must respond. I must give my commitment to help regardless of the timing. Whether it is during the by-election or not, it is my responsibility," he said in a statement today.
Mohamaddin (above), who is also a Warisan supreme council member, said he had acted on the district officer's request for the school.
"The district officer would know better what is required in the area and I, as a minister, has the right to assist in whatever that was raised to me.
"Am I to remain silent and only respond after the campaign?
"And I also made it clear that it is from the minister's allocation and not the ministry's allocation," he added.
Mohamaddin said he will not repeat the mistakes of the previous government by delaying the people's needs.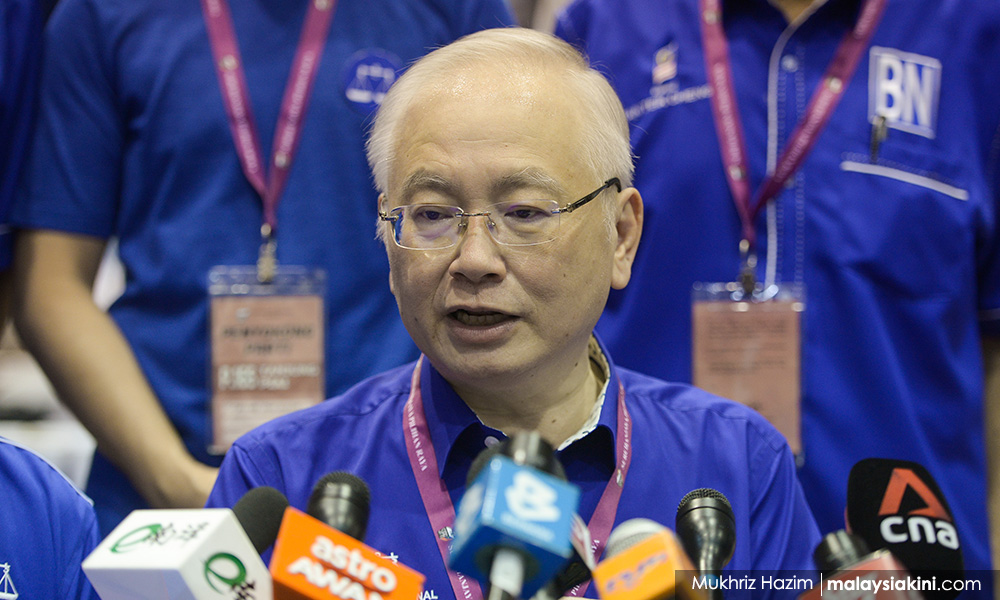 Earlier today, Wee (photo) took aim at Mohamaddin after he announced the RM50,000 for the school to upgrade its field and hall.
"Strange. The tourism minister is announcing government funding for schools. Since when did schools become tourist attractions?" Wee had said.
Last year, Mohamaddin had also announced an RM80,000 allocation for a community hall during the Semenyih by-election but withdrew the allocation after it was pointed out that the move was a potential election offence. 
The Kimanis by-election campaign officially began on Jan 4 and voters will go to the polls on Jan 18.
The by-election was called after the Election Court voided the Kimanis election results on grounds that Election Commission (EC) failed to comply with election procedures.
Umno's Anifah Aman had won Kimanis with a razor-thin 156-vote majority in the last general election. He garnered 11,942 votes to Warisan's Karim Buang's 11,786 votes.
A third party, Harapan Rakyat's Jaafar Ismail, received 1,300 votes.
Anifah, who had since quit Umno to become an independent, decided to sit out the current by-election.
Umno is represented by Mohamad Alamin, who is contesting under BN's banner, in this by-election while Karim is again representing Warisan.