The Electoral Reform Committee (ERC) has presented its interim report to Prime Minister Dr Mahathir Mohamad in Putrajaya today.
ERC chairperson Abdul Rashid Abdul Rahman (photo) handed the interim report to Mahathir.
The ERC, in a statement today, said it is also aiming to deliver its full report to the prime minister by August this year.
The report is based on 21 stakeholders' engagement sessions over 16 months since the ERC was set in August 2018.
"The ERC's main task is to provide recommendations to ensure elections in Malaysia is properly conducted in accordance with standards in developed democratic countries that enjoy full public confidence.
"To this end, the ERC had conducted intensive research since its inception with a focus on 15 specific components based on the objective to achieve a proper democratic election.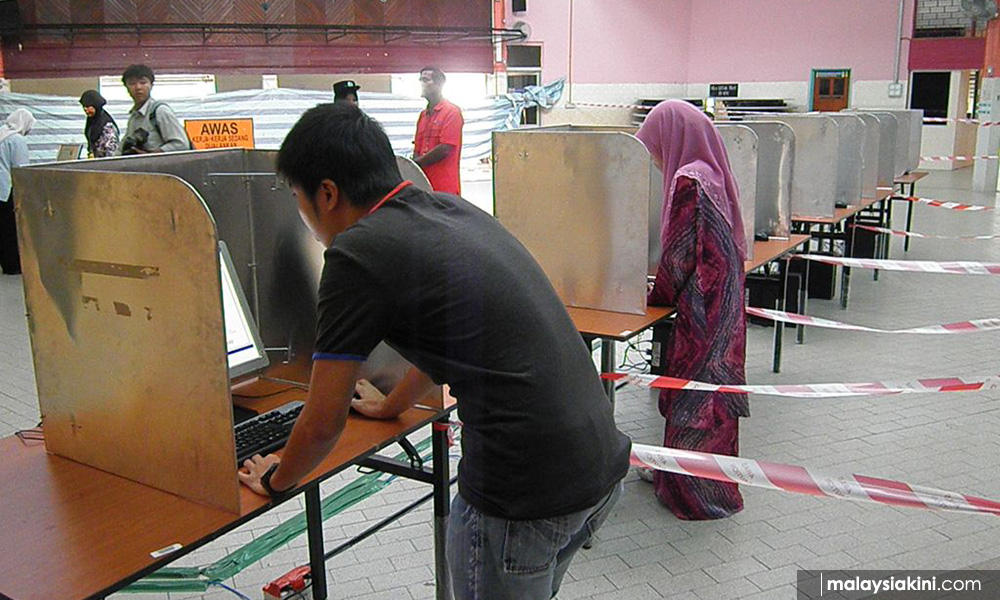 "ERC had carried out its mandate to conduct research on electoral systems and laws, including making comparisons with developed democratic countries," it said.
Malaysiakini previously reported that among ERC's proposal is the introduction of a proportional representation system by state at the federal level.
Under the current first-past-the-post system, the winner tends to take more seat in the Dewan Rakyat than the proportion of votes they actually win.
It is also possible for a coalition or party to win the election while losing the popular vote.
Under the proposed proportional representation system, a party will be allocated seats based on the proportion of votes they win in each state.
The ERC said it has also received feedback in the form of memorandums and thanked all those stakeholders, including political parties, that have assisted the committee.