Veteran journalist A Kadir Jasin has told people not to be surprised that Kelantan Menteri Besar Ahmad Yakob and his state exco have bought official Mercedes Benz vehicles at prices of up to RM600,000 each.
"Word has it that many people are shocked. But I was not. He's a human, not an angel," wrote Kadir in a sarcastic blog post.
"The robe and turban do not promise the height of culture, the perfection of intellect and humanitarian feelings," he wrote.
This came after the Kelantan government purchased a Mercedes S450 L AMG, with ''DV 1'' registration number plate, allegedly priced above RM600,000 for the MB's use.
This vehicle is a 3-litre vehicle with a V6 engine. The "S" stands for Sonderklasse or "special class" in German.
In contrast, the prime minister's official car is a 2.4L Proton Perdana, which retails at RM127,000.
It was then revealed that the Kelantan government had purchased 14 luxury vehicles.
"Many people are shocked that Kelantan is poor and recently received a one-off financial assistance from the federal government of RM400 million," said Kadir.
"In my opinion, I say, the Kelantan MB is not wrong. What's wrong?
"By his actions, he is upholding the name of Kelantan Darul Naim which means a state of enjoyment and pleasure," said Kadir.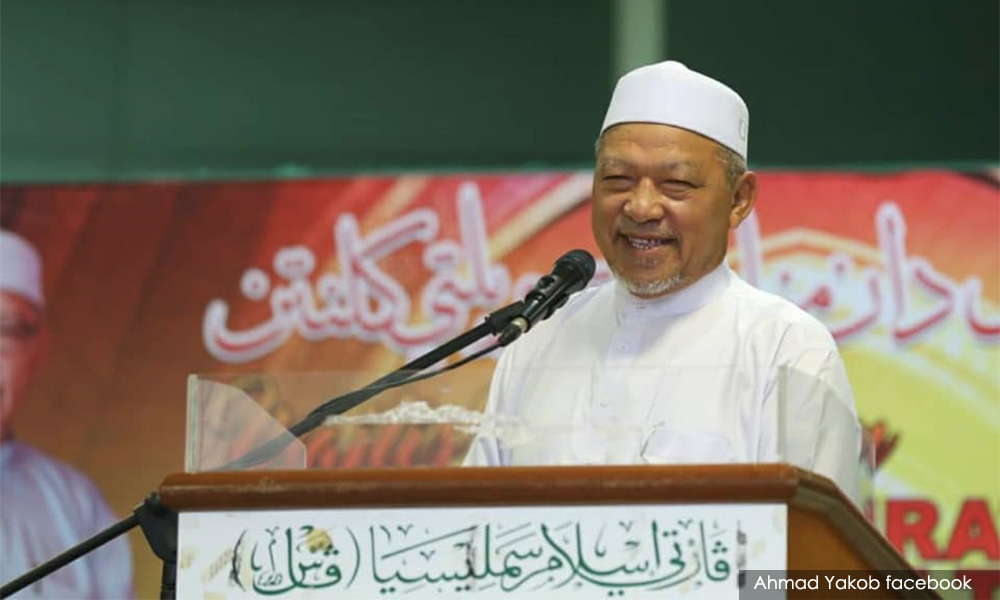 The Kelantan Menteri Besar's Office has decried the suggestion it had used the federal government's special allocation to purchase luxury cars as a "malicious slander".
This came after Kelantan Pakatan Harapan chairperson Husam Musa questioned the source of funds for the purchase and Prime Minister Dr Mahathir Mohamad said the Kelantan state government has the right to spend its oil royalty funds as they wish but they would be punished by the people if they do not spend state monies properly.
Bersatu central committee member Kadir went on to mock the "ease" with which the PAS MB had spent the money.
"What's the point of having power if you don't use it?" he asked.
Kadir said that the Kelantanese people who chose the PAS government should feel proud to see their leaders in a state of fun and enjoyment.
"Don't worry too much about statistics on the hardship of Kelantan people such as the highest poverty rate in the Peninsula, the highest rates of drug addiction, the highest divorce rates and so on," he said.
"The poor have always been informed and taught by religious leaders that life in this world is temporary - it's hard in this world but you'll be happy in the hereafter," said Kadir who went on to express his happiness that the MB, exco and Kelantan state secretary can now be happy in this world as well.