Malaysia has returned 150 containers of plastic waste weighing 3,737 metric tonnes to the countries from which these were imported, at no cost.
At a site visit in Butterworth today, Energy, Science, Technology, Environment and Climate Change Minister Yeo Bee Yin said the government is firm in combating the illegal movement of plastic wastes into Malaysia by stopping the sources.
"To date, the ministry, through the Department of Environment (DOE) has repatriated 150 containers, with approximately 3,737 metric tonnes of plastic wastes that were illegally brought into Malaysia," Yeo said during a site visit in Butterworth, Penang.
"The repatriation exercise does not have any cost implication to the government. The costs were either borne by the exporters or by the shipping liners. This is an unprecedented move by Malaysia," she added.
Yeo said through inspections at the ports and data from the Royal Malaysian Customs Department, most of the containers with the plastic wastes were exported from developed countries, including France, the United Kingdom, United States, Canada, Spain and Japan.
Yeo (centre, below) vowed to continue with the joint enforcement activities to weed out the illegal import of plastic wastes.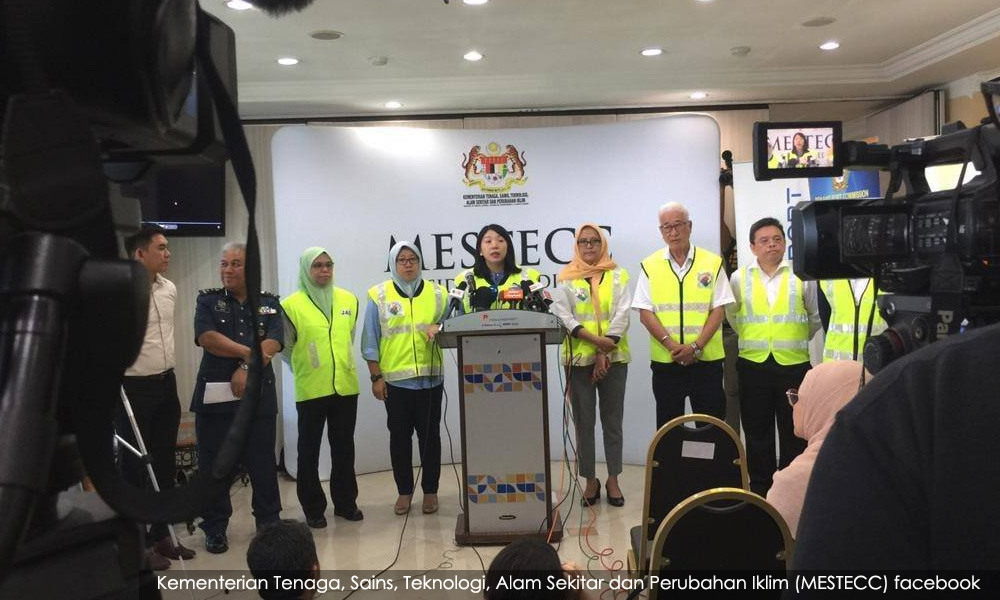 It is learnt the Energy Ministry will launch the National Action Plan for Import of Plastic Wastes in February this year.
The plan is a guide to all relevant enforcement agencies to strengthen and standardise enforcement activities and procedures to combat the illegal transboundary movement of plastic wastes.
"As a party to the Basel Convention, Malaysia also imposes strict requirements in line with Article 4 (11) of the convention for all imports of mixed plastic wastes to ensure that any transboundary movement of such wastes is conducted in a manner to protect human health and the environment," Yeo said.
She said this during her visit to the Penang Port, organised by the Department of Environment (DOE) with the collaboration of enforcement agencies, including the Customs Department and Solid Waste Management and Public Cleansing Corporation Malaysia (SW Corp).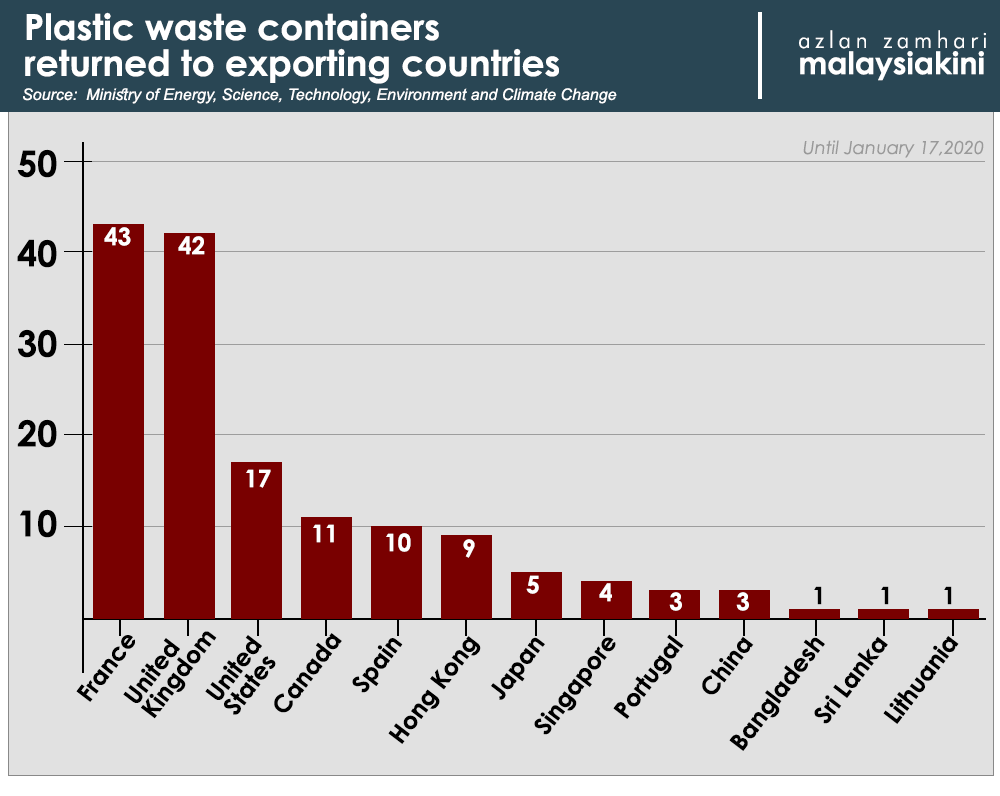 The team had carried out similar visits in Klang and Sarawak.
"The Malaysian government is serious about combating the import of illegal wastes as we do not want to be the garbage bin of the world," Yeo said.
Also present at the press conference were the ministry's Deputy Minister Isnaraissah Munirah Majilis, it's chief secretary Siti Hamisah Tapsir and DOE director-general Norlin Jaafar.