Pakistan Prime Minister Imran Khan has thanked Dr Mahathir Mohamad for speaking up on the Kashmir issue.
At a joint press conference with the Malaysian premier in Putrajaya today, Imran conveyed his appreciation as soon as it was his turn to speak.
"I want to specifically thank the prime minister (Mahathir) - the way the prime minister spoke about what the people of Kashmir are going through right now.
"Unfortunately, a very radical and extreme government has taken over in India and has put the people of Kashmir in an open prison for six months.
"It has taken all liberties, it has imprisoned the leadership, it has picked teenagers and put them in prison or they have disappeared.
"And in this, the way the prime minister - you - have stood with us and spoken about the injustice going on, on behalf of the people of Pakistan, I really want to thank you," he said.
During his speech at the UN General Assembly last September, Mahathir had irked India with his remarks on the Jammu and Kashmir conflict.
"Now, despite the UN resolution on Jammu and Kashmir, the country has been invaded and occupied. There may be reasons for this action but it is still wrong.
"The problem must be solved by peaceful means. India should work with Pakistan to resolve this problem. Ignoring the UN will lead to other forms of disregard for the UN and the rule of law," he said.
Although Mahathir did not overtly side with Pakistan or India, his speech was perceived as critical towards New Delhi.
This led to a backlash with India threatening to boycott Malaysian palm oil. However, Imran had said Pakistan would do its best to help Malaysia.
Imran regrets not attending KL Summit
Meanwhile, the Pakistan premier also expressed regret for being unable to attend the KL Summit last December.
The cricket-star-turned politician admitted that Pakistan faced pressure from its allies who believed that the summit was intended to "split Muslims."
Although he did not mention names, it was widely reported that Saudi Arabia was concerned the summit would create a separate Muslim bloc, particularly since the gathering was attended by its rivals Iran, Qatar and Turkey. It had lobbied other Muslim countries not to attend.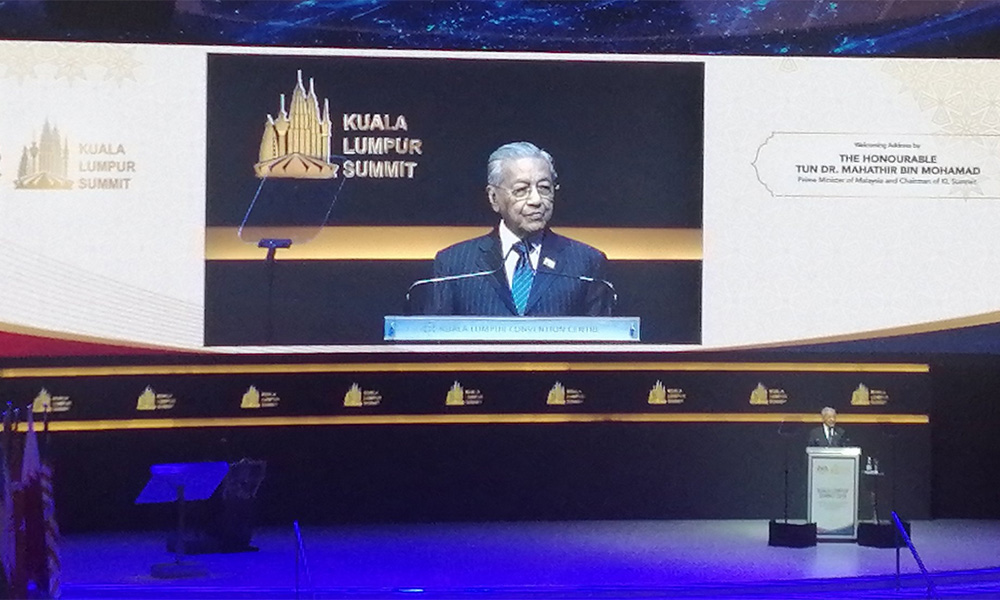 However, Imran said at the conclusion of the summit, it became apparent that such fears were unfounded.
"I want to say how sad I was that I could not attend the conference in Kuala Lumpur in the middle of December.
"Unfortunately, our friends who are very close to Pakistan felt somehow the conference was going to divide the ummah and it was clearly a misconception because that was not the purpose of the conference.
"As was evident after the conference took place, the purpose was not to divide the ummah," he added.
Mahathir previously said the summit, which saw the signing of several memoranda of understandings in areas of trade, technology, education and media as well as discussions on issues affecting Muslims such as the Rohingya refugee crisis, was misunderstood. 
At the joint press conference today, Imran said if the summit is organised again next year, he would attend.
The premier, who is on a two-day working visit, also emphasised Pakistan's commitment to foster stronger ties with Malaysia.
"The idea is to develop a much closer relationship of trade, investment and doing joint-operations together, even in defence.
"The idea is to cement our relationship and I hope from now onwards, we will be able to work further to enhance our cooperation," he said.
Earlier, Mahathir revealed that Malaysia had signed an extradition treaty with Pakistan.