ROSMAH TRIAL | Rosmah Mansor's lawyer Jagjit Singh today accused former education minister Mahdzir Khalid of greenlighting a solar project in exchange for an RM60 million bribe.
This unfolded during cross-examination where Jagjit suggested that Jepak Holdings Sdn Bhd boss Saidi Abang Samsudin agreed to pay Mahdzir (above) RM1 million a month over five years.
Jagjit alleged that Mahdzir agreed to accept the bribe and wrote instructions, at his home in Saidi's presence, for Education Ministry staff to prepare the paperwork.
Mahdzir disagreed with the suggestion.
Jagjit also suggested that Rizal Mansor - Rosmah's former aide - had demanded RM5 million and RM125 million from Jepak Holdings, to which Mahdzir said he disagreed.
Jagjit then moved on to Mahdzir's conversations with Rizal, which was described in the former minister's witness statement.
The lawyer established that Mahdzir had never verified with Rosmah if Rizal was indeed speaking on her behalf.
According to Jagjit (below), Rizal had a habit of namedropping.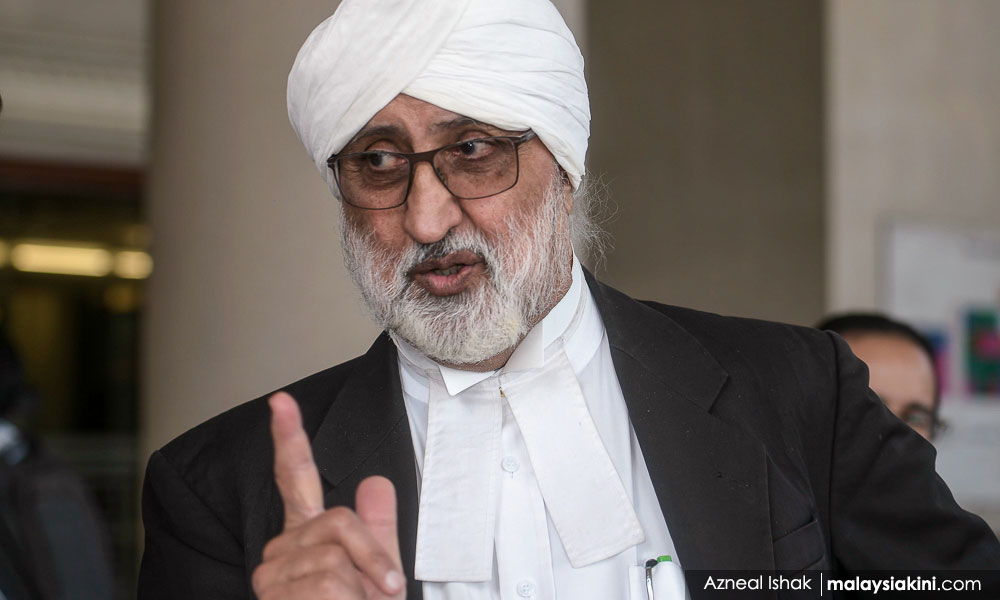 Mahdzir: I know Rizal. He was Rosmah's officer.
Jagjit: Yes, but why didn't you contact Rosmah directly? You know her.
Mahdzir: I have said, there is Rosmah, Rizal and Cikgu Aazmey.
Jagjit: Why didn't you contact her?
Mahdzir: I didn't contact her.
Jagjit: Why? You know her.
Mahdzir: I didn't contact her.
Jagjit: Why?
Mahdzir: Because I believed what Rizal told me.
Jagjit: Excuses. You are a corrupt minister. You asked for millions.
Mahdzir: I disagree.
Last week, Mahdzir had told the court that Rizal contacted him on behalf of Rosmah to urge the then minister to expedite the approval of the solar project for Jepak Holdings. 
According to Mahdzir, Rizal had referred to Rosmah as "ma'am" in those conversations.
Rosmah, the wife of former prime minister Najib Abdul Razak, is currently on trial for soliciting RM125 million in bribes from Jepak Holdings and accepting RM1.5 million in bribes from Saidi.
Rizal was once a co-accused but the prosecution had withdrawn their case against him, raising the possibility of him testifying against his former boss.
RELATED REPORTS
Solar panel project - I was pressured by 'Najib, ma'am and Rizal', says ex-minister
Driver: I delivered 'schoolbags stuffed with cash' to Rosmah's house