CORONAVIRUS | Malaysia and Singapore have set up a joint task force to combat the spread of the novel coronavirus (2019-nCoV).
Health Minister Dr Dzukefly Ahmad made the announcement this evening after a video conference call with his Singaporean counterpart Gan Kim Yong.
"The objective of setting up the task force is to strengthen all cross-border measures and to decide on them together.
"Senior officials from Malaysia and Singapore will work together and continue discussions to determine the terms of reference for the joint task force," he said in Putrajaya.
He added the task force will focus on information-sharing, coming up with a uniform way of identifying anti-viral drugs for 2019-nCoV treatment as well as screening and managing cross-border cases.
The move comes after a Malaysian man tested positive for the virus after visiting Singapore for a business meeting in January.
A Singaporean man also tested positive for 2019-nCoV after attending the same meeting.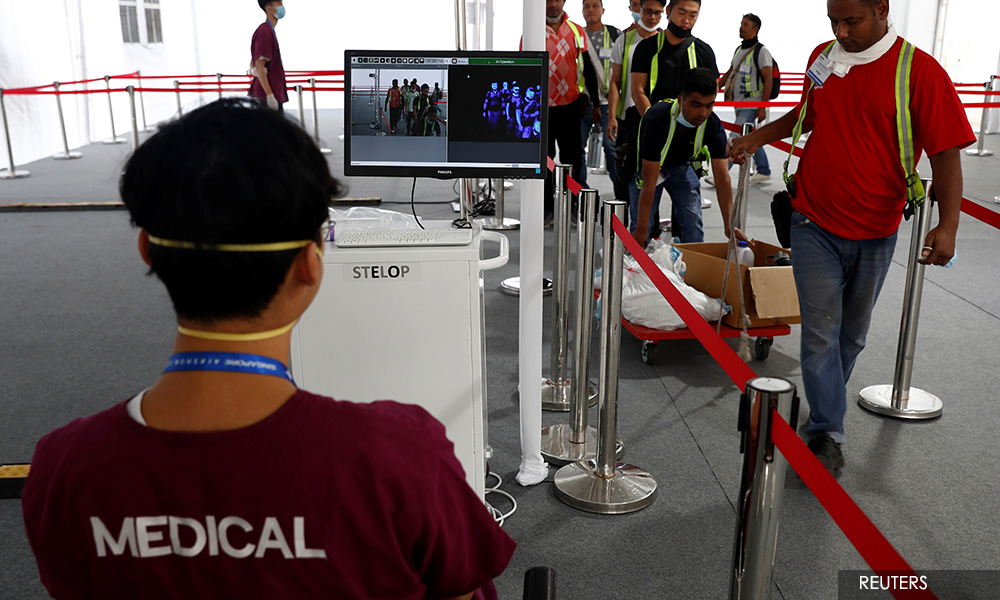 Dzulkefly said the task force will be formed soon and will be headed by the respective deputy health ministers.
Meanwhile, on the matter of travelling to Singapore, Dzulkefly said this is one of the issues which will be discussed within the task force.
On Friday, Singapore raised its alert level to orange after they had 33 confirmed cases of the coronavirus.
As of last night, there are now 45 positive cases with 23 of them involving Singapore citizens.

Dzulkefly said no new cases of the virus have been reported since yesterday, meaning the current number of cases remains at 18.
He added that 106 close contacts for these cases have been identified.
"Of these, 60 close contacts are locals while another 46 are China citizens," he said.
As for studies claiming that the disease has an incubation period of 24 days instead of the 14-day period commonly believed, Dzulkefly said the government has no plans to extend the quarantine period in response.
He said many studies are still being conducted on the new virus, and the findings of such studies are tentative in nature pending further verification by experts in Malaysia and the World Health Organisation.
"We'd have to maintain our current stance.
"This is because we have been informed by our experts that to set the incubation period at 24 days would have various implications, and nearly all said this is difficult to accept at this point," he said.