UPDATED 10.15AM | Added comments from Mahathir on his stance.
Interim Prime Minister Dr Mahathir Mohamad declared that he now has the numbers to form the new government.
This is after he met with Pakatan Harapan leaders this morning.
"I am now confident that I have the numbers needed to garner majority support in the Dewan Rakyat.
"I am, therefore, prepared to stand as a prospective candidate for prime minister.
"This decision will be conveyed to the Yang Di-Pertuan Agong," he said in a statement.
Harapan, in a separate statement, confirmed that the coalition would support Mahathir.
The nature of the deal struck between Mahathir and Harapan still appears unclear as it is not known if Mahathir has conceded to restoring the Harapan government or whether Harapan will go along with Mahathir's idea of a unity government that does not follow party lines.
However, Harapan in its statement stressed that it would continue to pursue its manifesto promises from the last general election.
"Harapan firmly holds on to its principles and will continue to champion the Harapan manifesto in the government," it said.
DAP secretary-general Lim Guan Eng, when contacted on whether Mahathir was restoring the Harapan government, merely gave a brief "Yes" but did not elaborate.
Meanwhile, Mahathir in his statement, said he had never declared support for Bersatu president Muhyiddin Yassin as prime minister.
"As I had repeatedly stated, I am against any form of cooperation with individuals who are known to be corrupt and was part of the kleptocratic administration which the Pakatan Harapan government had worked hard to rid off.
"As a matter of principle, I had conveyed this to the Bersatu MPs in the meeting yesterday.
"I did not sign any statutory declaration in support of any individual," he said.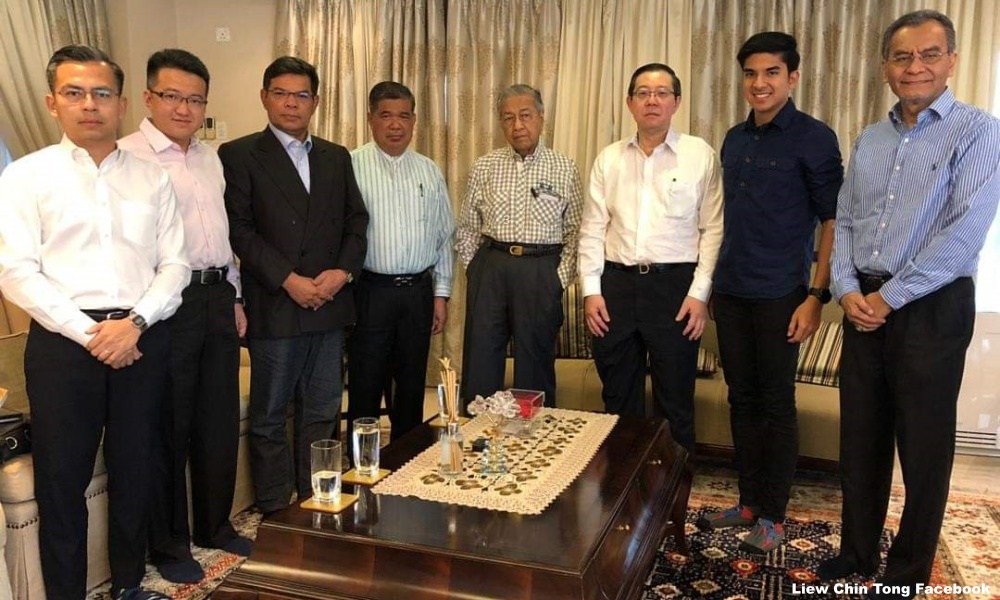 Subsequently, Mahathir said he left the meeting early to allow a free debate among Bersatu MPs to choose whoever they feel is suited for the post of prime minister.
"And as I had stated before, while I am not prepared to work with those who are corrupt from Umno, I can accept them individually for so long as they are proven clean.
"Perhaps Muhyiddin is more relaxed towards this approach," he said.
Harapan rallying to Mahathir comes amid an attempt by Muhyiddin to restore the proposed Perikatan Nasional coalition which was supposed to replace the Harapan government last Sunday.
The coup plotters were hoping that Mahathir will continue to serve as prime minister under the new coalition comprising Bersatu, PKR defectors led by Gombak MP Azmin Ali, BN, PAS, GPS and Warisan.
The effort was scuttled when Mahathir abruptly resigned as the prime minister.
However, it also caused the dissolution of the Harapan government. Harapan leaders had lobbied Mahathir to restore the Harapan government, but when they learnt that he wanted a unity government that does not follow party lines, they nominated PKR president Anwar Ibrahim as prime minister.
BN and PAS, which had initially backed Mahathir, believing that he would lead Perikatan Nasional, demanded for Parliament to be dissolved when they learnt about his real plans.
Then yesterday, they decided to back Muhyiddin when they saw a glimmer of hope in reviving the Perikatan Nasional plan.
After Anwar and Muhyiddin emerged as frontrunners yesterday, Mahathir now appears to have the upper hand.