Bersatu president Muhyiddin Yassin is now in open confrontation with Dr Mahathir Mohamad, claiming that the latter is no longer Bersatu chairperson.
Mahathir had on Monday resigned as Bersatu chairperson but a party meeting chaired by Muhyiddin had rejected his resignation on the same night and convinced him to stay on the following day, which he agreed.
An official announcement was made on Feb 27 by Bersatu secretary-general Marzuki Yahya that Mahathir will remain as Bersatu chairperson.
However, Muhyiddin, in his statement, ignored this fact and said that Mahathir had resigned and therefore he, as the party president, automatically becomes the acting chairperson.
"Mahathir had resigned as Bersatu chairperson on Feb 24.
"According to Article 16.9 of the Bersatu constitution, if the chairperson quits or is sacked, the president will fill the position in an acting capacity until a new chairperson is chosen.
"Bersatu will hold an election for the new chairperson. Therefore, I as the party president will be the acting Bersatu president until the election," he said in the statement.
The move appears to be tactical to allow Muhyiddin to seize control of the party as the Bersatu chairperson is the most powerful position in the party.
Bersatu sec-gen declared Dr M as chairperson
In a counter move, Marzuki reiterated Mahathir as party chairperson.
"In line with the principles of the rule of law and the party constitution, the only individual with absolute power to lead the party is the Bersatu chairperson which is Dr Mahathir Mohamad.
"Therefore, party actions and direction is subject to the decision of the Bersatu chairperson," Marzuki (below) said.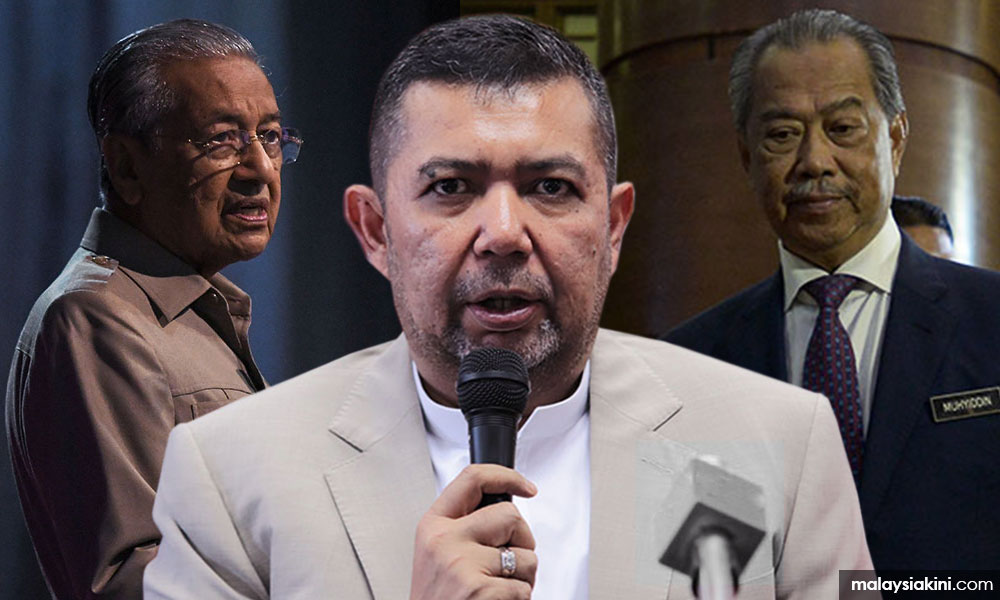 Mahathir is trying to thwart Muhyiddin's attempt to form a government with Umno, which has several leaders facing trial for grand corruption.
This morning, Mahathir struck a deal with Harapan to form the new government, scuttling Muhyiddin's plan to get the Perikatan Nasional coalition, which was first initiated last Sunday, back on track.
The Perikatan Nasional coalition was to comprise Bersatu, PKR defectors led by Gombak MP Azmin Ali, BN, PAS, GPS and Warisan.
Muhyiddin's move appears intended to prevent Mahathir from gaining control of Bersatu's MPs.
After gaining the support from Harapan, Mahathir is now trying to get Bersatu, GPS and Warisan to also support him.