CORONAVIRUS | Khazanah Nasional Berhad today confirmed that one of its employees has come down with Covid-19 and efforts are underway to trace the employee's close contact.
Khazanah did not provide details but sources told Malaysiakini the employee in question is Case 26, one of four new cases announced by the Health Ministry today.
The sources said the employee is a senior member of the Khazanah leadership.
Sources also told Malaysiakini that Khazanah's office at Mercu UEM, KL Sentral has been sealed and is now undergoing sanitisation.
Khazanah, in a statement today, said it is coordinating with health authorities on the matter.
"Khazanah is working closely with the health authorities and the management of our office premises in undertaking the necessary measures and precautions to ensure the health and safety of all our employees and those around them.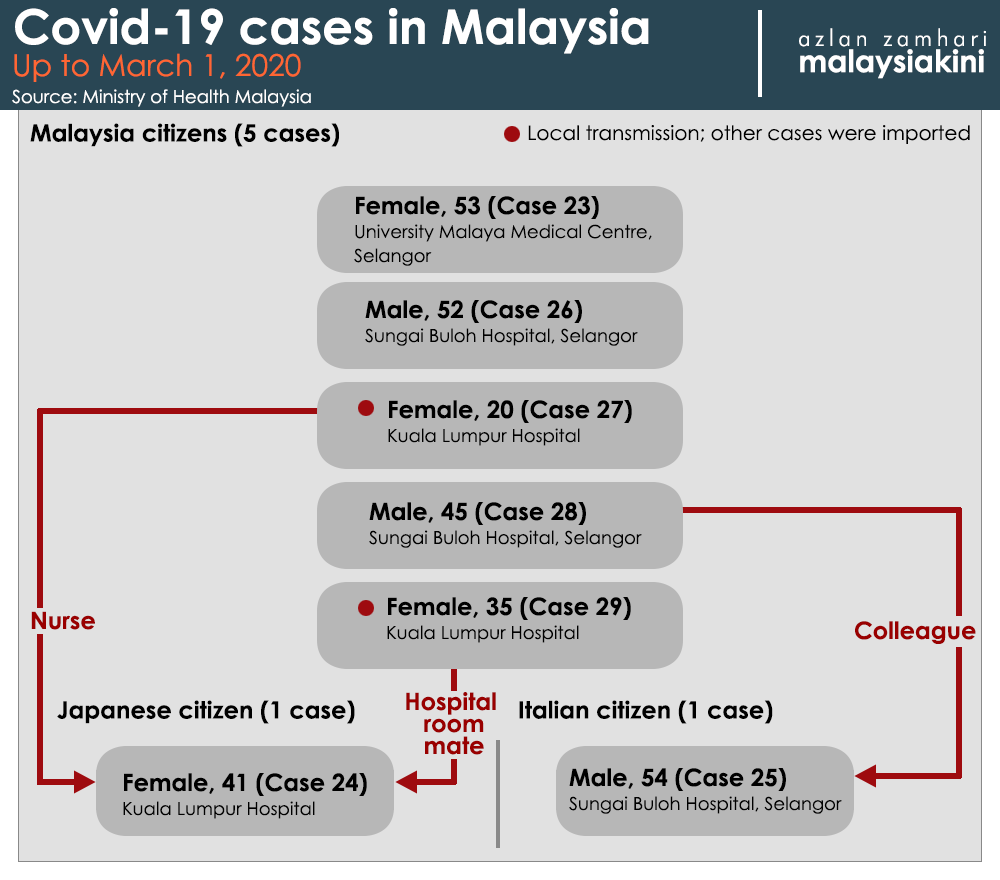 "This includes supporting the health authorities in identifying individuals who have come into close contact with the affected employee.
"We sincerely regret any inconvenience caused in the course of undertaking these measures and precautions," it said.
Earlier today, Health Ministry director-general Noor Hisham Abdullah announced four new Covid-19 cases, bringing the total to 29.
He said Case 26 was a 52-year-old man who had visited Shanghai in mid-January.
He began to suffer from fever and sore throat on Feb 27 and sought outpatient treatment at a private hospital. He was tested positive for Covid-19 on Feb 29.
Another case was a colleague of an earlier Covid-19 patient. Both had travelled to Italy for work.
Two others caught the Covid-19 virus at a private hospital after a patient sought treatment there. The patient did not know she had Covid-19 at the time.