Umno supreme council member Puad Zarkashi has suggested that Gombak MP Azmin Ali is excluded from the new cabinet line-up.
Noting that Umno president Ahmad Zahid Hamidi had offered to be excluded from the new cabinet led by Prime Minister Muhyiddin Yassin, Puad (above) said the same should apply to Azmin.
"The principle is that a person remains innocent until proven guilty in court.
"But Zahid knows his case will become an issue. Therefore, when will Azmin make a similar announcement (not to be in the cabinet)?
"He is connected with the controversial Sandakan video. (PKR president) Anwar Ibrahim told (Ampang MP) Zuraida Kamaruddin that the video is authentic.
"People who defected from their parties also lack integrity. They should not be appointed by Muhyiddin in the new cabinet.
"Azmin should not think too long, he should just announce that he does not want to in the shortlist (to be in the cabinet)," he said in a statement on Facebook tonight.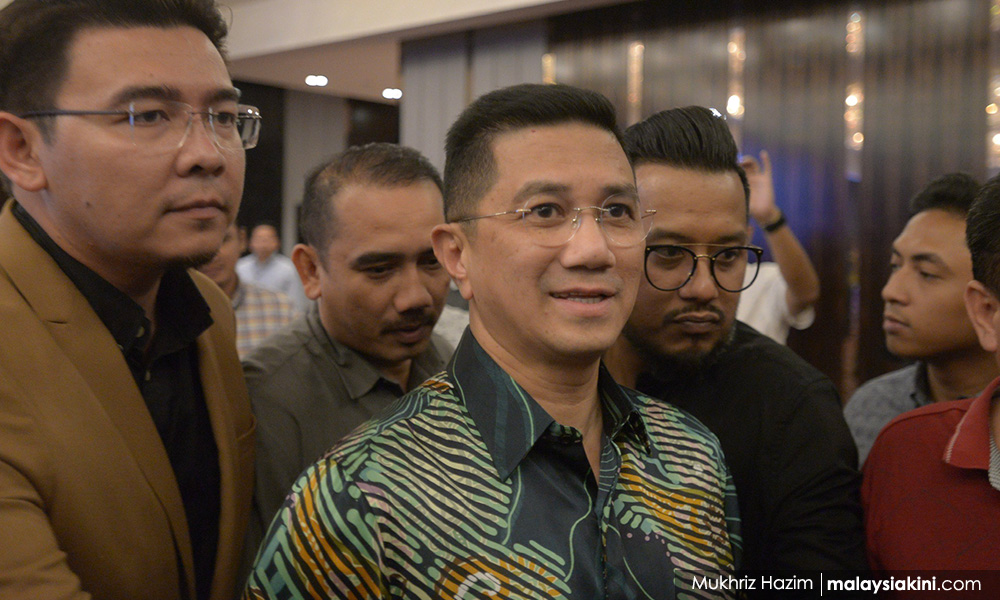 Azmin (photo) had led a group of PKR MPs to defect to Bersatu.
Muhyiddin, who had taken Bersatu out of Harapan, had then joined forces with BN, PAS and GPS to take control of the government.
He was sworn in as the new prime minister on March 1.
Bersatu chairperson Dr Mahathir Mohamad has been at odds with Muhyiddin as he insisted that Bersatu should not work with Umno whose leaders are standing trial for corruption.
Muhyiddin has promised to only appoint people with integrity to his new cabinet, which line-up is expected to be unveiled next Tuesday.
Following this, Zahid, who is facing corruption charges, announced that he was prepared to be excluded from the cabinet.
Azmin was implicated in a sex video with former Santubong PKR Youth chief Haziq Abdullah Abdul Aziz. 
The former PKR deputy president had denied that he was the person in the video, claiming that it was an attempt to destroy his political career.