CORONAVIRUS | In light of sobering news that 15 medical frontliners have been infected with Covid-19, more than 200 of their colleagues have come forth to implore the public to play their part in beating the virus.
In a Facebook group called "Pleas from Medical Practitioners", doctors, nurses and pharmacists pleaded for the rakyat to stay home, wash their hands and observe social or physical distancing.
Sharing selfies of themselves in hospital garb, many also stressed the importance of being truthful about their travel and medical history.
"We are all wanting to serve our patients the best that we can. We also want to sustain ourselves as long as we can. And, we want to be there for those who count on us.
"Please be honest, please tell us if you have been exposed, please tell us if you have just returned from abroad, please tell us if you have been tested before. Please tell us if you are symptomatic.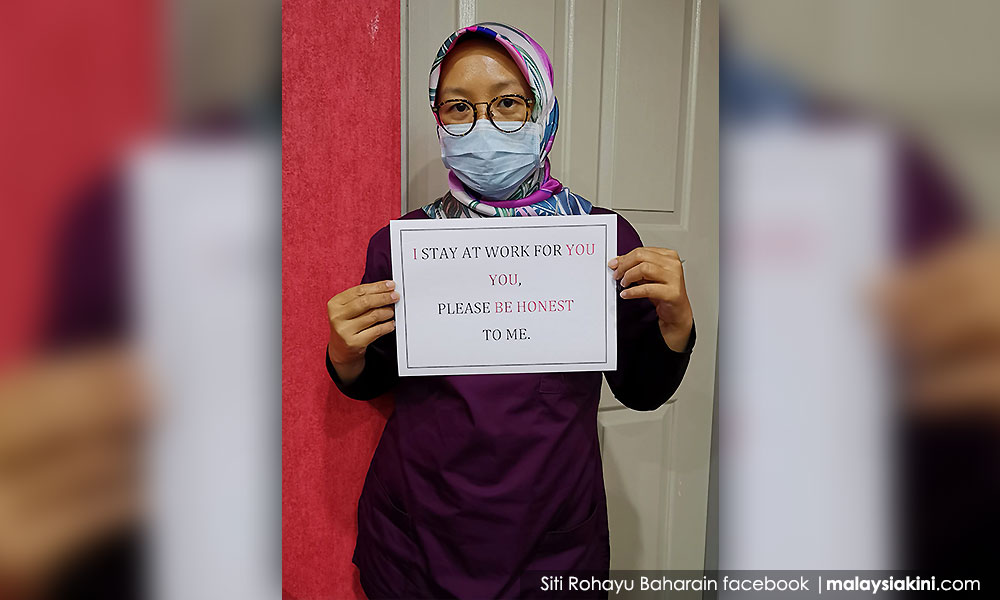 "There is truly no place for people who lie. No place for those who purposely endanger others for their own selfishness," posted Obstetrician and Gynaecologist Dr Siti Rohayu Kamarul Baharain.
Hospital Sultan Abdul Halim specialist Dr Aznita Ibrahim also urged the public to be honest and spare a thought for the wellbeing of healthcare practitioners.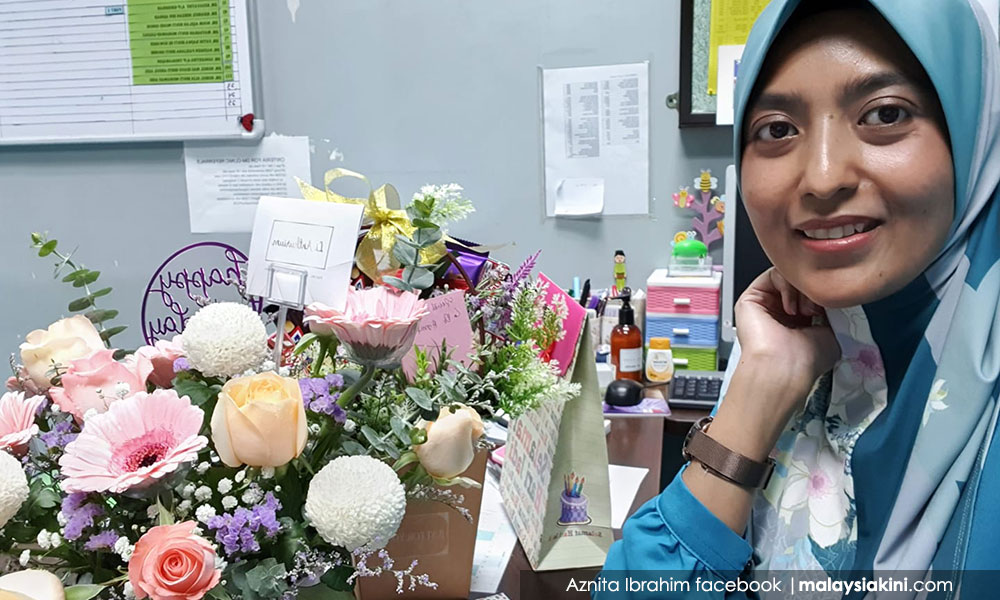 "I am a medical practitioner. I am also a wife and mother to four young children. I am a daughter to my elderly mother.
"Please do not lie to us or hide your travel history from us, or if you have come in contact with any Covid-19 patients. We care a lot about you. Please care about us too," she said.
'Help us help you'
They reiterated the need for people to stop travelling during the movement control order to break the chain of infection.
"Please stay at home to reduce potential community spread of Covid-19 infection, and keep it away from vulnerable communities like the Orang Asli.
"Susceptible groups like the elderly, those with underlying medical conditions or low immunity may be at risk of severe Covid-19 disease and even death," shared Dr Farah Hamdan, a family medicine specialist at Klinik Kesihatan Chemor in Perak.
"Don't travel around, don't balik kampung. Keep yourselves safe and your family members safe. Keep everyone else safe and our country safe.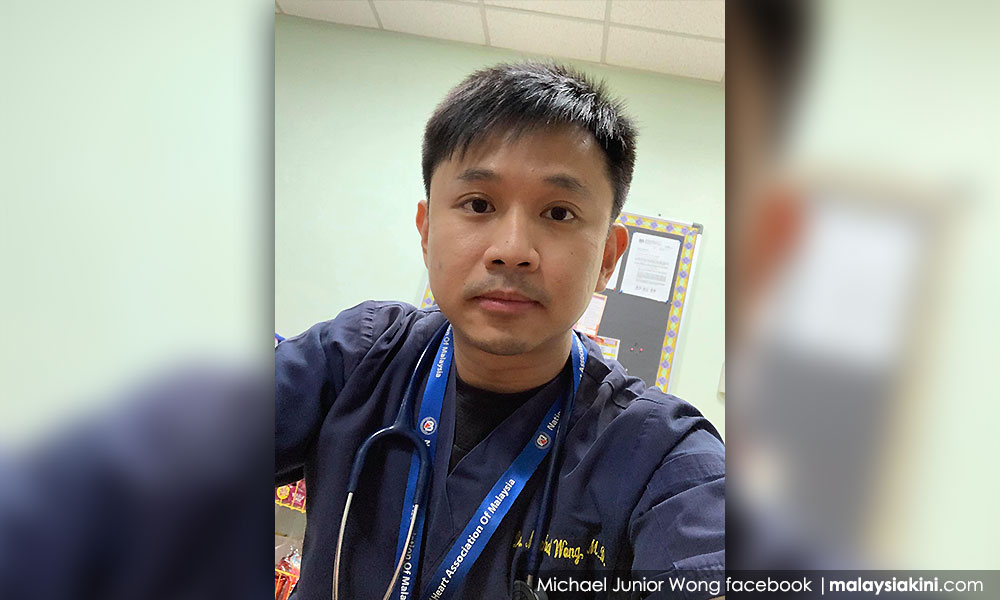 "You can make a difference," pleaded paediatrician Dr Michael Junior Wong from Hospital Sultan Haji Ahmad Shah, Temerloh, Pahang.
"We Malaysians can achieve this by working together now!
"Let's do it before our healthcare system is overwhelmed beyond its resources. Help the frontliners. Help us to help you," wrote KPJ Pahang consultant anaesthetist Dr Lukman Mokhtar.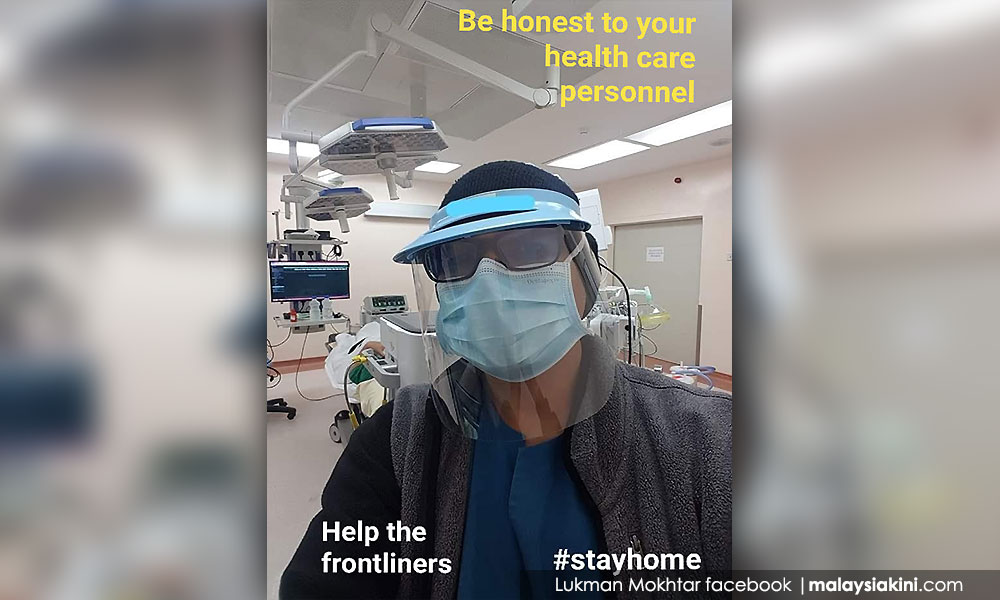 Some 230 messages have been posted a day after the Facebook group was set up by a senior medical practitioner.
The healthcare system has been stretched thin to cope with the staggering rise in Covid-19 infections.
The past six days have seen more than 100 new cases per day.
Health Director-General Noor Hisham Abdullah previously warned of a "third wave" of the outbreak should Malaysians continue to flout the control order rules.
As of today, the country has registered 1,030 cases with 26 people in the intensive care unit. Three have died.
Eighty-seven have recovered and been discharged.