ADUN SPEAKS | For the past few days, there have been news reports about Malaysians in foreign countries being repatriated. Malaysians from Iran and Italy safely landed in Malaysia, last week.
And then, there were reports about Malaysians who were stranded in India, namely in Chennai and Trichy, who are seeking to return home.
Surprisingly, maybe for the first time in history, we heard a political party was claiming that was footing the bill for the air service. Those who were stranded in India, were all Malaysians, and by right, the Malaysian government should have secured their return on it's own resources.
Has the Foreign Ministry shirked its responsibility or does MIC want to make a political point in this time of a disaster. These are the questions playing in the minds of many.
I reserved my comments on the matter earlier, as I would be accused of 'finding fault' in MIC's "noble cause" of securing those Malaysians' return. However, the question remains.
If the Malaysian government can afoot the bill for the return of Malaysians from Italy and Iran, why not from India? Why did the Foreign Ministry "outsource" its responsibility to the MIC?
Yesterday, almost a week after "MIC secured the return of Malaysians stranded in India", I was added into a WhatsApp group of Malaysians who were stranded in Trichy, India.
I was shocked to learn that there are hundreds, if not thousands of Malaysians still stranded in India, especially in the southern states of Tamilnadu, Kerala, Karnataka and Andhra Pradesh.
When I queried about MIC's repatriation mission to some of the stranded Malaysians, they said the party prioritised to repatriate their own members and families from India. The remaining small number of seats were offered to the passengers who are politically connected, both in India and Malaysia.
---
READ MORE: 'We have no say' - MIC dismisses Satees' 'selective repatriation' claim
---
Why are they left in a lurch?
Now, it makes clear sense to me as to why MIC was keen to pay for the flights. However, knowing MIC for past seven decades, those stranded Malaysians also have no complaints. What they wanted to know is, why it seems that the foreign minister is not showing any interest to repatriate them. Will Foreign Minister Hishammuddin Hussein (photo, below) answer?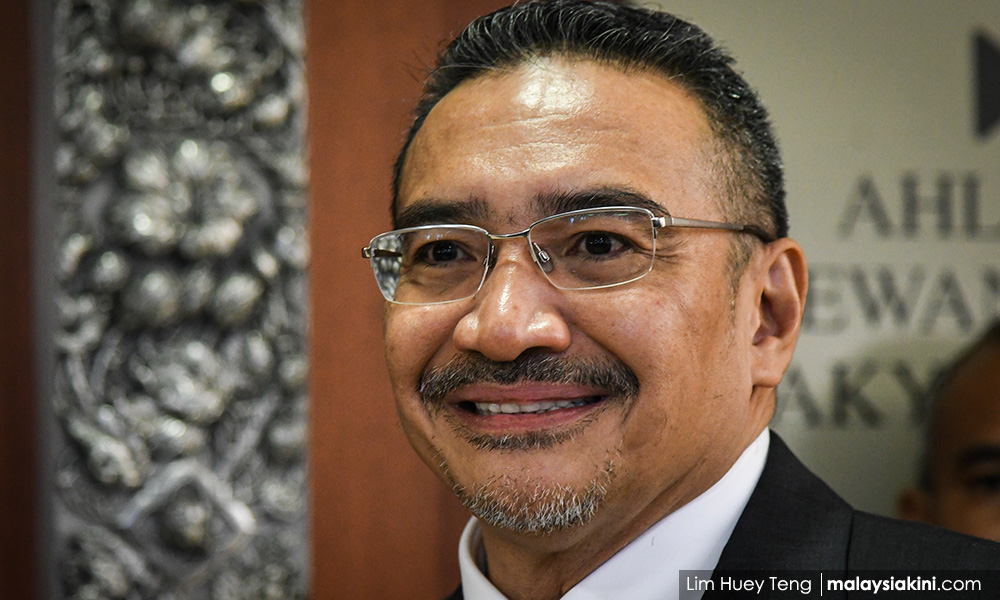 And this story from the stranded Malaysians made me really wonder: what is the Malaysian High Commission in New Delhi is doing? Why are these Malaysians left in a lurch?
Obviously, the Malaysian Consulate in Chennai is overwhelmed by the large numbers of Malaysians who are stranded in different parts of India. It is understandable that it is not easy to coordinate the evacuation or repatriation of those Malaysians. But, things would be easier if the High Commission in New Delhi corresponds directly with the Foreign Ministry of India.
These Malaysians who are stranded in India are not having a good time. Many of them have run out of their cash, and are clueless as to what they're going to do further.
With the Indian government's announcement to 'lockdown' the country for 21 days due to the coronavirus, the situation will become more difficult for Malaysians who are stranded there. They won't be able to move freely, and will have to face difficulties even in getting essential services.
Are we going to let our Malaysians to be stranded there, in India, until the lockdown is over? Why is the Malaysian government hesitating in repatriating the Malaysians stranded in India?
If repatriating them will cost more with commercial airlines, why don't consider using military aircraft? There was no request from Malaysia to India to do so, in the first place.
A few weeks ago, India sent it's largest military aircraft to repatriate Indians stranded in China. And I'm sure, based on the humanitarian grounds, India will understand and would have agreed to allow our military aircraft to repatriate Malaysians from the country. But, was it considered at all?
Now, I share the same question with those stranded Malaysians. What is the Malaysian foreign minister doing? What's stopping him from reaching out to his Indian counterpart to secure the repatriation of our fellow Malaysians the soonest possible?
Didn't the Malaysian high commissioner in New Delhi suggest this to our foreign minister? If there were no such efforts made by the Malaysian High Commission in New Delhi, the first task on Hishammuddin's hand is to revamp Malaysia's mission in India.
These people from Perikatan Nasional showed an extraordinary level of impatience to topple the democratically elected Pakatan Harapan government by staging day-to-night marathon meetings, touted as the 'Sheraton Move'. Why don't they show the same courage and caution in dealing with Malaysians lives abroad?
---
SATEES MUNIANDY is the State Assemblyperson for Bagan Dalam and international secretary of DAP Socialist Youth (Dapsy).
The views expressed here are those of the author/contributor and do not necessarily represent the views of Malaysiakini.