CORONAVIRUS | All medical and support staff at the Teluk Intan Hospital have been ordered to get tested for Covid-19.
Health director-general Dr Noor Hisham Abdullah said this is after 39 medical staff from the hospital were infected with Covid-19, the worst hit among all hospitals.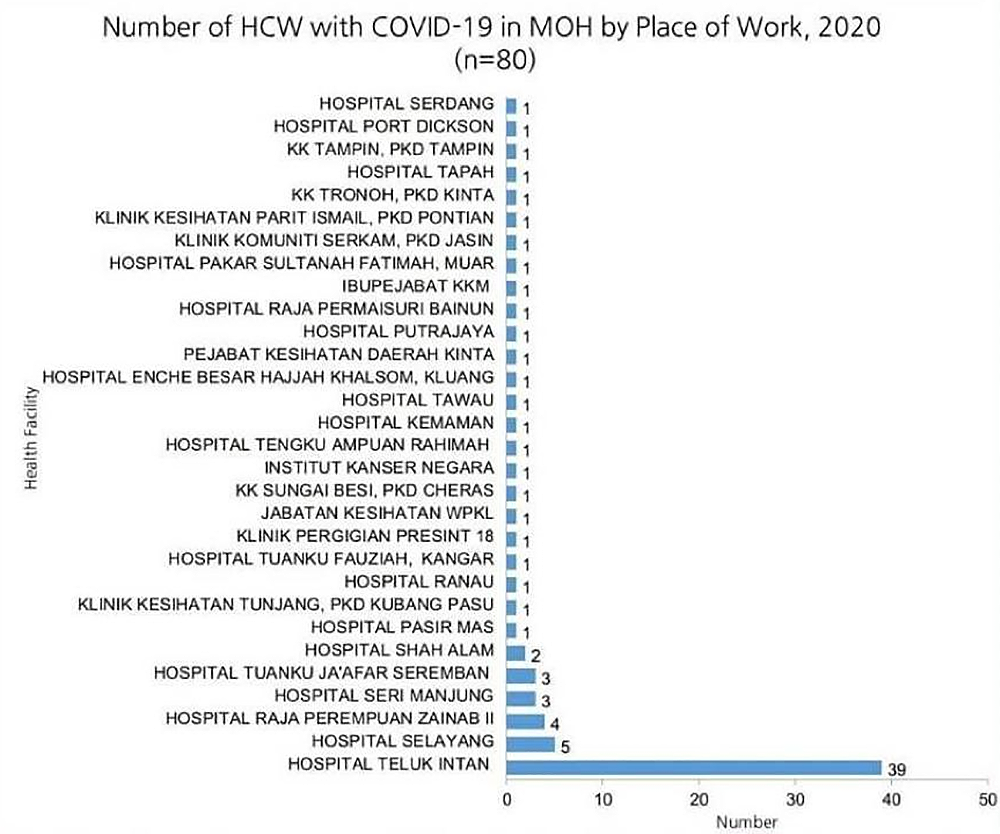 Yesterday, Noor Hisham revealed that a majority of affected officers were infected after attending weddings at Bangi on March 6 and a wedding in Putrajaya on March 7.
The weddings were attended by patients from the tabligh cluster.
"Both ceremonies were attended by many doctors. Only after they returned was it detected that many were positive for Covid-19 in Kota Bharu, Teluk Intan, and such," he had said.
As of 12pm today, a total of 80 medical officers have been infected with the virus.
None of the infections were from treating Covid-19 patients.
Instead, they had either close contact with existing patients, or overseas travel.
The ministry is awaiting results from 708 medical officers.
---
Keep up with the latest information on the outbreak in the country with Malaysiakini's free Covid-19 tracker. Malaysiakini is providing free access to the most important updates on the coronavirus pandemic. You can find them here.