COMMENT | The federal government's decision to ease the movement control order (MCO) from May 4 to 12 was abruptly announced just three days earlier, on Labour Day.
Almost immediately, the Sarawak and Kedah governments announced they would not be complying with the conditional MCO. On May 4 itself, nine states in total announced they were either not following (Kedah, Sabah, Pahang, Penang, Kelantan and Sarawak) or not fully complying (Selangor, Perak and Negri Sembilan) with the conditional MCO.
These are fascinating events which indicate a more dynamic federal-state relationship is underway as several state governments seem to be contesting the legality of the federal government's law.
There are two views on the matter: the first believes that states must adhere to federal law in this instance and the second that states do have some room to manoeuvre.
Senior Minister for Economy and the Minister of International Trade and Industry Mohd Azmin Ali (below) in a statement on May 4 had said that state governments reluctant to comply with federal policy to reopen the economy were acting against the federal law of the Prevention and Control of Infectious Diseases Act 1988.
He also said this was done following the agreement of all states in 1989 to bring about a uniformed law to prevent and control infectious diseases in Malaysia and enforceable throughout the country.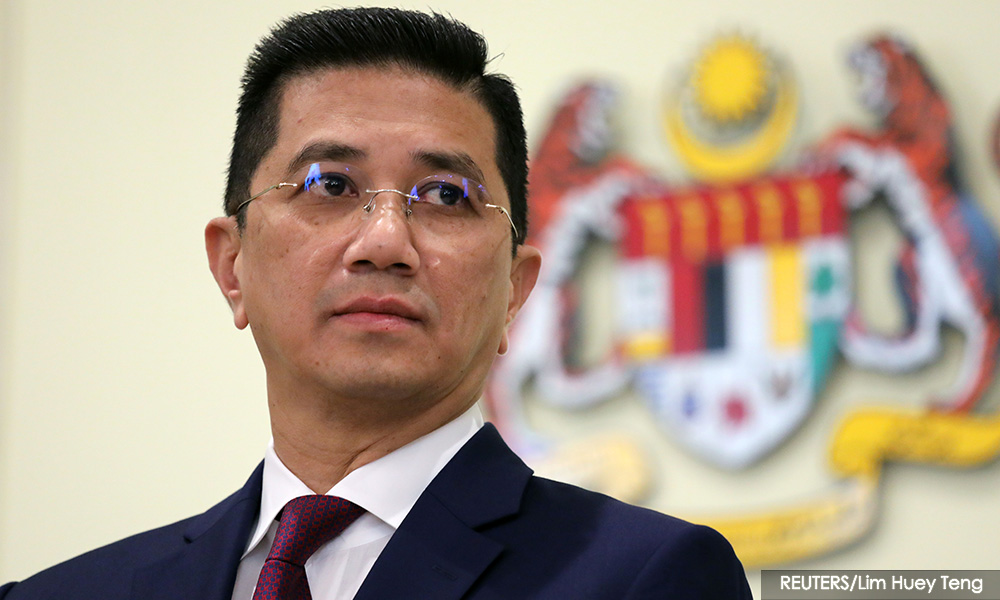 Those of the view that state governments must comply with the conditional MCO also refer to Article 81 of the Federal Constitution, which requires that states must comply with federal law to not prejudice or impede the executive authority of the federal government.
However, the Federal Constitution places public health, sanitation and prevention of infectious diseases within the Concurrent List in the Ninth Schedule. Since all laws must adhere to the supremacy of the Federal Constitution, this means that both federal and state governments are to jointly decide on issues pertaining to these areas, with equal weightage.
However, it is unclear how "joint decisions" are to be made: must state legislative assemblies vote on a particular matter, and further, pass state-level legislation to that end? Or is consultation all that is required?
When the federal government passed the Water Services Industry Act 2006 to restructure water services across the country, it carried out extensive consultations with all state governments (without state assemblies needing to vote nor emerge with new legislation) but importantly, also amended the constitution to transfer "water services" from the State List to the Concurrent List.
There were congruence and meaningful consultation. Understandably, we face vastly different conditions today, and time is of the essence.
While Azmin in his statement said all state menteri besar and chief ministers were consulted at a meeting that came to this decision on April 28, it is curious that Umno vice-president Mohamed Khaled Nordin (below) claims the government did not consult states before deciding on the conditional MCO.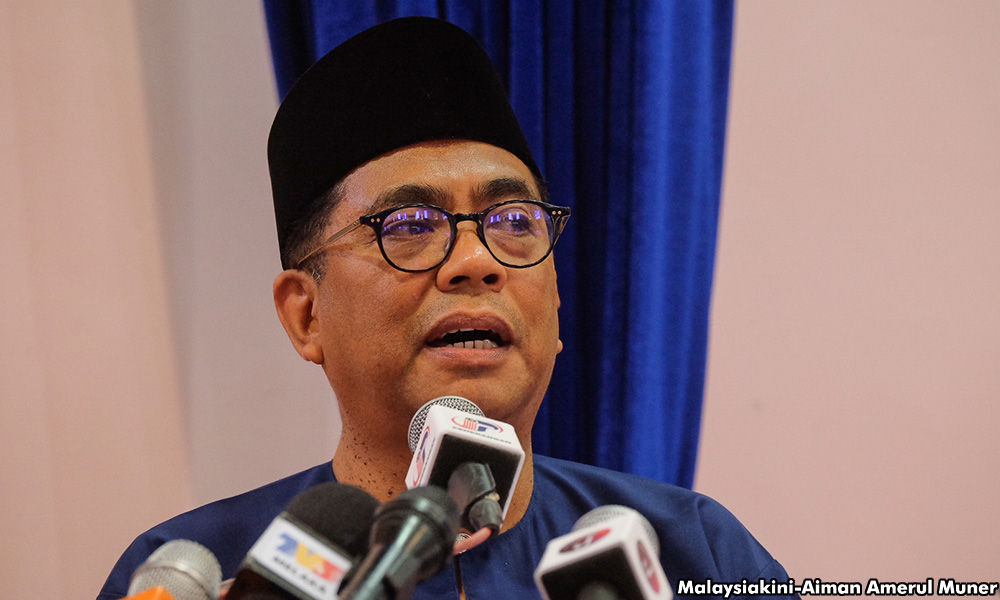 It is possible that states were briefed as to the federal government's strategy, but not allowed to weigh in on the actual decision to reopen all economic sectors. For transparency, this point should be clarified publicly by the leaders involved in the said meeting.
Further, there is a third tier of government that must be considered: local government. The Local Government Act 1976 is a powerful piece of legislation that empowers local councils to preserve public health and prevent the outbreak and spread of diseases, and regulate and enforce quarantine, the disinfection of persons and the disinfection of places and things.
Local councils also have the authority to issue licences and permits to businesses. Section 107(2) of the Act also says that "every licence or permit granted shall be subject to such conditions and restrictions as the local authority may think fit and shall be revocable by the local authority at any time without assigning any reason".
As local governments fall under the purview of state governments, states may be able to instruct local councils to create new conditions for licence and permit-holders. The Act gives local councils the right to enforce these conditions.
Clearly, despite the consultations conducted with state governments, some states have chosen not to comply with the conditional MCO. This raises the question of whether the consultations were meaningfully conducted.
While there may be different interpretations as to the legality of states' non-compliance, it is evident that for any solution to the Covid-19 crisis and its accompanying economic fallout to work, it must win the support of everyone in the country, across all states and sectors.
The federal government must come to terms with the new reality that state governments will seek their legitimate constitutional rights. Where Malaysia had been accustomed to a strong federal government at the centre for more than 50 years, the 14th general election in 2018 changed the federal-state relations landscape – probably permanently – as states belonging to different political coalitions evened out in number.
No one coalition dominated, as is the case currently under the new Perikatan Nasional (PN) government. The fact that five out of the nine non-complying states are PN (or PN-supporting in the case of Sarawak), sends an even stronger signal that state demands for greater administrative autonomy will grow, regardless of political affiliation.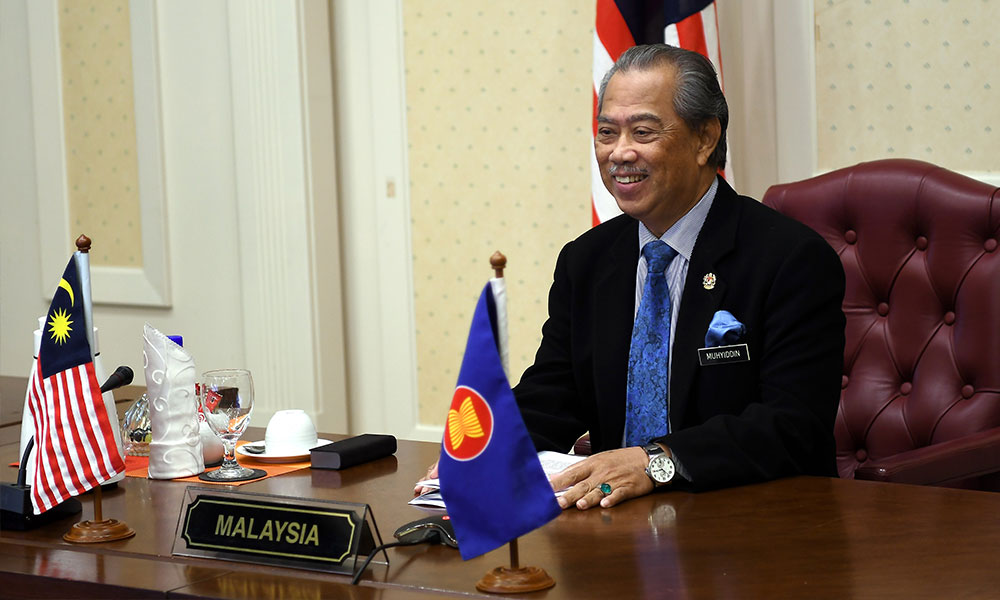 Prime Minister Muhyiddin Yassin (above) is increasingly finding himself in a difficult leadership position. Faced with the twin political and public health crises, he will have to carefully manoeuvre between political party fault lines to shore up public confidence in his command of the situation.
One piece of advice for him and his governing coalition is to take seriously the spirit of federalism that formed the very foundations of this nation. States and local governments are well-placed to determine their own risk levels and can gradually ease movement controls in accordance with their unique geographic and density circumstances. The principle of subsidiarity should apply.
Finally, even if it is shown that states must legally comply with federal government law in the conditional MCO, making decisions without obtaining state government agreement will be politically detrimental and unsustainable in the long run.
More importantly, public health and economic recovery depend on a whole-of-society approach, which will require the buy-in of all states.
State governments making a strong stand based on public health policy grounds, even if seen as resisting the federal government, is a positive move that encourages a trend towards decentralisation and local governance.
---
TRICIA YEOH is Fellow at the Institute for Democracy and Economic Affairs (Ideas).
The views expressed here are those of the author/contributor and do not necessarily represent the views of Malaysiakini.