Editor's note: Following legal advice, Malaysiakini has disabled the comment feature for this article.
The Federal Court has allowed for contempt proceedings against news portal Malaysiakini and its editor-in-chief Steven Gan over readers' comments on the judiciary.
A three-member panel led by Judge Rohana Yusof ruled today that the applicant - Attorney-General Idrus Harun (above) - had managed to establish prima facie case for the application.
The panel also included judges Mohamad Zawawi Salleh and Zaleha Yusof.
Case management has been set for June 25 and the next hearing will be on July 2.
Idrus was represented by senior federal counsel Alice Loke this morning while Malaysiakini was represented by counsel A Surendra Ananth.
A 20-year independent news organisation, this is Malaysiakini's first time being cited for contempt of court.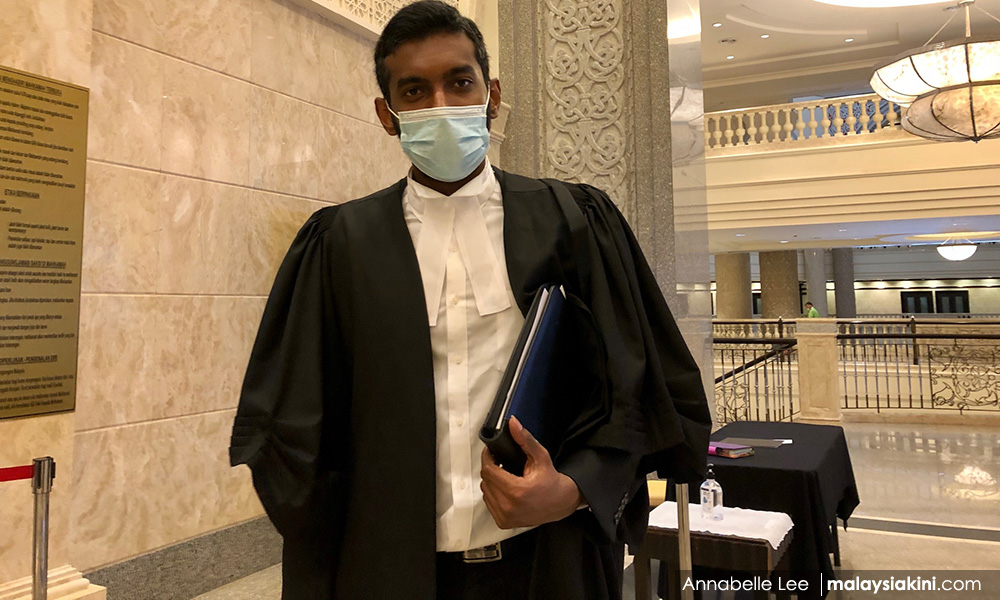 Speaking to the media, Surendra (photo) said he would need to seek his client's instructions before deciding on further action.
Earlier, Loke cited Section 114A of the Evidence Act 1950 to argue that the news portal was responsible for facilitating the offending comments.
The section - which pertains to the presumption of fact in publication - stipulates that a person who is the registered network service provider as a subscriber of a network service on which any publication originates from is presumed to be the person who published, or re-published the publication unless the contrary is proved.
"The person who facilitates the publication is assumed to have published the contents," she said when submitting that the fact of publication had been established.
As for the offending comments, Loke contended that they scandalised the court as they indirectly attacked Chief Justice Tengku Maimun Tuan Mat, exposed the judiciary to public scandal, and would lead to an erosion of public confidence in the judiciary.
Surendra had asked the court for a short adjournment to allow the AG to consider his client's representation to withdraw Idrus' leave application but was turned down.
"We reserve our client's right to submit an order to set aside the leave application," he said.
The five offending comments are from a June 9 article titled "CJ orders all courts to be fully operational from July 1".
Idrus had filed the application for committal proceedings on June 15.