COVID-19 | Malaysians returning from overseas and foreign visitors pose a bigger risk in the spread of Covid-19 than foreign workers who are already in the country.
As such, there is no compelling reason to implement compulsory testing of all foreign workers at the moment, a Health Ministry expert said.
The MOH also does not see foreign workers as a "time-bomb", as viewed by some critics, who urge mandatory testing in the model of Singapore, which is testing residents of all workers' dorms, the expert said.
The expert is a senior member of the ministry's Disease Control Unit working on the front lines of the fight against Covid-19, who spoke on condition of anonymity, as civil servants are not allowed to speak to the media without prior approval.
Using the Sivagangga cluster in Kedah as an example, she said it started as a result of a permanent resident who returned from abroad and did not comply with the home quarantine orders.
This resulted in those who came into contact with him being infected.
Not including the returnee, only five of the 45 infected were foreign workers and they were only infected after contact with the returnee, who is their employer.
This prompted the government to reintroduce mandatory quarantine at designated hotels and centres for all returnees, the experts added.
'Less than one percent of foreign workers tested were positive'
She said MOH data showed that up to two percent of those returning home tested positive and hence the more urgent need for them to be quarantined, compared with foreign workers in the country.
In comparison, less than one percent of the 72,000-plus non-Malaysians tested were found to be infected with Covid-19.
Malaysia has an estimated two million documented foreign workers.
"The low positive rate from overall has prompted the MOH to implement a 'targeted testing' approach for the moment.
"This approach was successfully used when one case was detected in a restaurant in Brickfields, Kuala Lumpur, last month.
"Everyone who came into contact with this person was identified and tested and only two of the 584 tested were positive," she said.
Identity fraud and fear of detention
Admitting that there were teething problems in the testing of foreign workers, the expert said that the MOH had mostly ironed these issues out.
One of the issues found, she added, was identification fraud.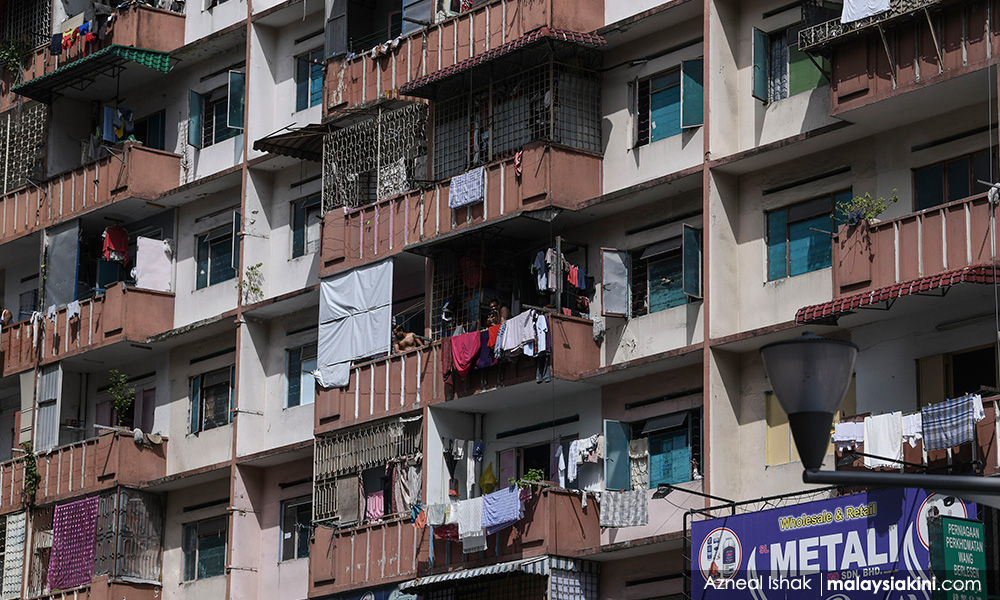 "In one instance, we discovered that details from one passport were used by 30 different individuals when testing was done during the lockdown at Selangor Mansion.
"Many were undocumented and resorted to this deceit for fear of being detained by the authorities. As most did not have travel documents, claiming that these were with their employers, they used the same passport number.
"However, diligence and thoroughness when processing and analysing the test data enabled the MOH officials to identify the wrongdoers," she added.
She said that low positive rate among foreign workers has also prompted the ministry to shut down the MAEPS quarantine centre in Serdang, where they were treated.
Besides fraud, the MOH also found it challenging to communicate with foreign workers and have had to employ interpreters, the expert added.
She said many workers still do not understand why they needed to be tested and the fear of detention are keeping many from getting tested.
However, she said, foreign workers should not be fearful as the MOH provides free and equal treatment to all foreign workers in government hospital wards.
The expert added that there is also the fear of undocumented migrants entering Malaysia through the country's porous borders.
This is because, unlike those who enter through immigration checkpoints, they are not tested for Covid-19.
To improve existing measures to secure the borders, the expert urged local communities, including residents' associations, to play a more active role in ensuring community compliance.
Construction, security and services targeted for testing
The ministry's targeted testing for foreign workers is now looking at three sectors - construction, security and services such as restaurants, where workers will have to strictly comply with the guidelines issued by MOH.
Plantation firms are also encouraged to voluntarily test their workers, but to date, none of the clusters has been linked to the plantation sector, she said.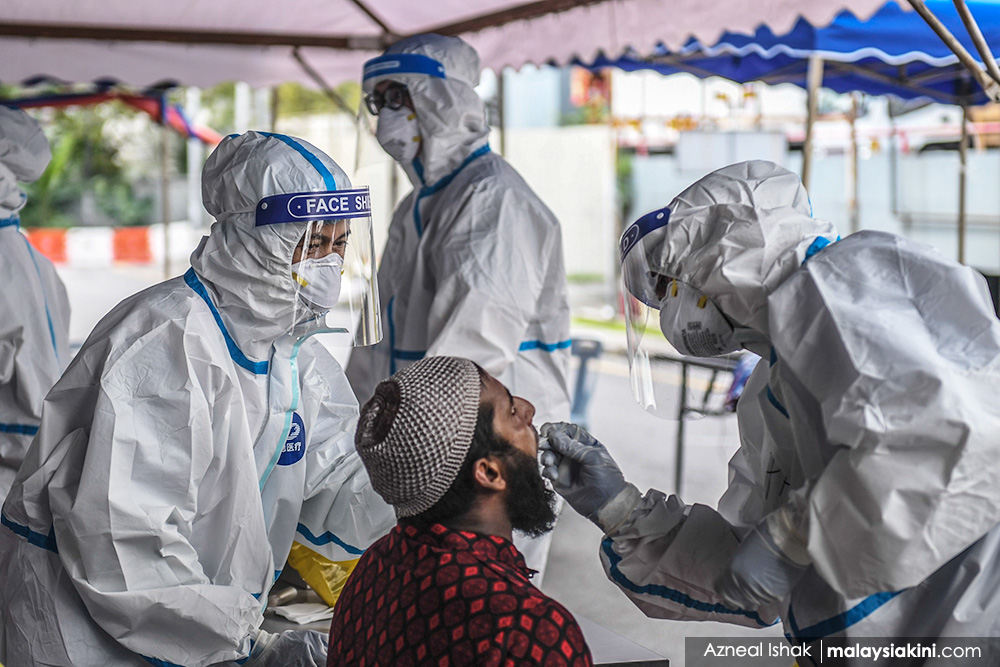 From April to June, 31,301 foreign workers from all sectors were tested under the Social Security Organisation's (Socso) Program Saringan Prihatin (PSP), Socso said, with 40.8 percent of them from the construction sector.
The PSP programme provides a subsidy of up to RM150 per test to employers.
The expert said the low positive rate among foreign workers is likely the result of employers adopting guidelines set by the MOH.
"The employers are aware of the danger to their business and their customers if their workers are tested positive," she added.
However, a key recommendation by the MOH - for employers to ensure workers' accommodations are not cramped or crowded - will not be mandatory until September.
The Minimum Standards of Housing and Amenities (Amendment) Act came into force on June 1 in Peninsular Malaysia and the Federal Territory of Labuan, but the government has provided employers with a grace period which ends on Aug 31.
Under the amendments of the Act, employers will be allowed to collect rent and related charges for accommodation, but have a duty to comply with guidelines set on the accommodation provided.
These include ensuring fire safety standards and containing the spread of infectious diseases.
Several clusters have involved foreign workers living in cramped accommodation, including the Pedas factory cluster, which saw 326 people infected, mostly foreign workers.
Others include the Cheras security guard cluster (39 people), Bukit Bintang foreign workers cluster (11 people), two construction site clusters in Kuala Lumpur (73 and 31 people respectively) and a cleaning company employing foreign workers (34 people).
The biggest cluster involving foreigners is the Bukit Jalil immigration detention depot cluster, which is still active and involves 653 individuals, almost all of them being detainees.
---
This report was produced as part of a course organised by Kini Academy. This article is co-published with theSun newspaper. Feedback/comments: [email protected]