SABAH POLLS | Curious stares and shy smiles greeted DAP's N56 Tanjong Papat incumbent Frankie Poon and his team's arrival to Pulau Berhala, one of nine voting districts under the state seat.
Mostly of Bajau descent, many of the islanders are second or third-generation residents, comprising both Malaysian citizens and stateless people.
From toddlers to teenagers, they soon followed the sound of Warisan's theme song and formed a large group that accompanied Poon's campaign trail yesterday on the island located off the west coast of Sandakan.
The youths appeared playful and carefree, but conversations with the island's older residents revealed a common concern - on limited access to education and their children's future.
While basic literacy skills are taught at a facility run by army personnel stationed on the island, the nearest primary and secondary school is located on mainland Sandakan and only accessible by boats that operate daily.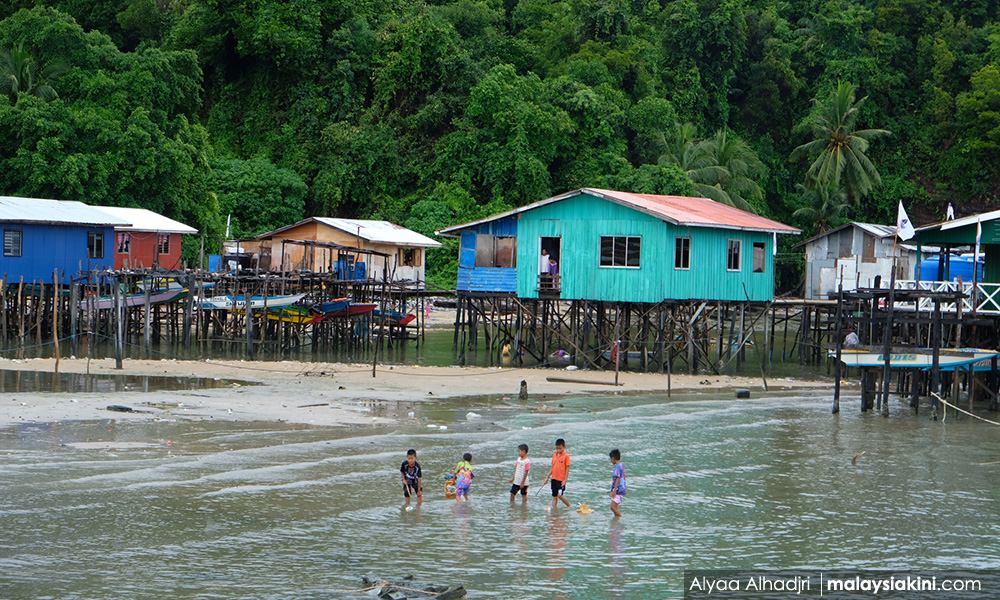 When met by Poon's campaign team, several villagers noted there had been improvements since last year's Sandakan by-election, particularly in terms of basic infrastructure. Solar panels have been installed to provide electricity as well as water towers to filter and store clean water.
Before that, the villagers mostly relied on diesel-powered generators and digging wells for clean water.
They, however, said access to formal education remains an issue never addressed by any government.
---
Read more: Sabah Decides 2020: Making sense of the players, parties and battles
---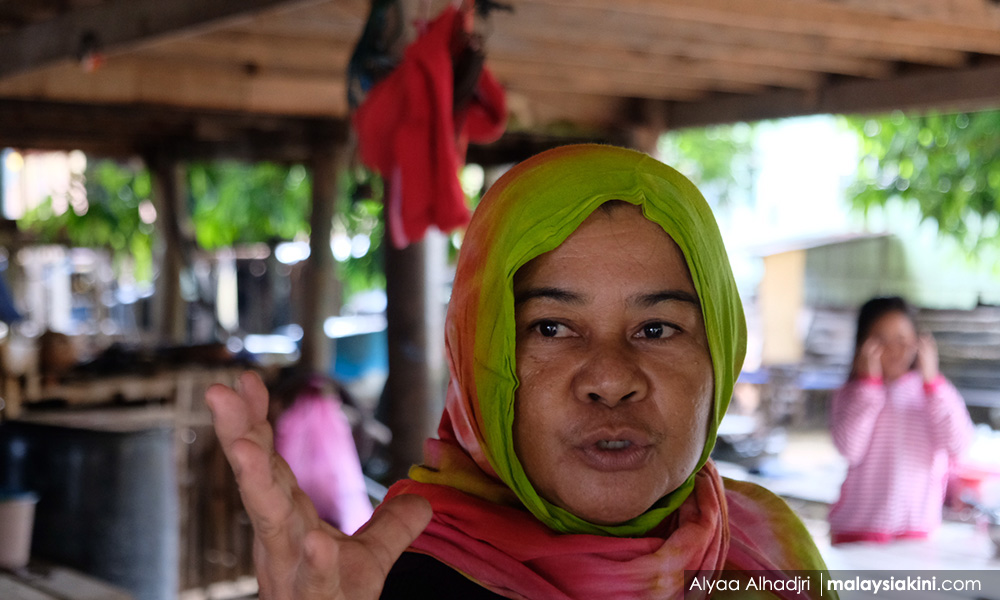 Fruit seller Crecencin Bolkin (photo) said she struggled to send her eight children to school on the mainland and is now seeing her grandchildren going through the same cycle.
"I think a school needs to be here. I pity my grandchildren.
"In this monsoon weather, it is very difficult for them to take the boat," she told Malaysiakini.
"They have to pay (for the boat ride), their parents have to pay to accompany them, because otherwise how would some of them (children) know?
"I went through that before with my eight children, and now some of them are in university," said the 65-year-old.
"They (the youths) want to get out of this cycle," she stressed.
'No changes at all'
Pulau Berhala is accessible via a 15-minute boat ride from jetty near the Sandakan market.
There are also other smaller landing points connecting the five-hectare island to Sim-Sim fishing villages with at least three primary schools located in the surrounding areas.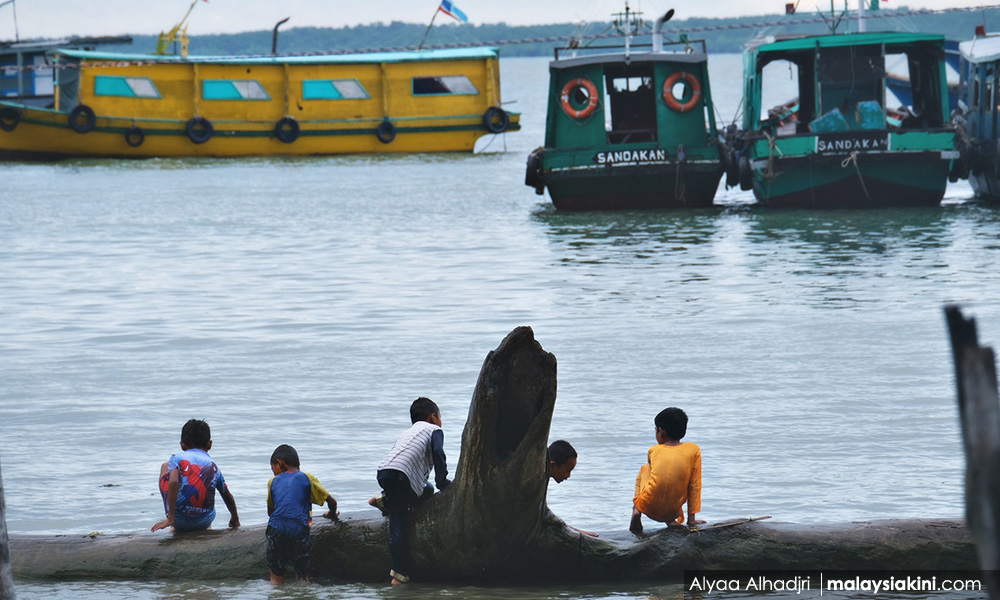 Born and raised on the island, 35-year-old Damsah lamented there had been no change in terms of access to formal education.
"It's all the same," Damsah said of his own time in school and the current challenges faced by the younger generation.
"It has always been difficult. The children have to pay (for transport) to reach the town, and sometimes there is no transport.
"There are no changes at all," he told Malaysiakini.
For those fortunate enough to afford their daily commute to Sandakan, limited electricity and internet connection saw them left out of the online classes conducted during school closures under the recent movement control order.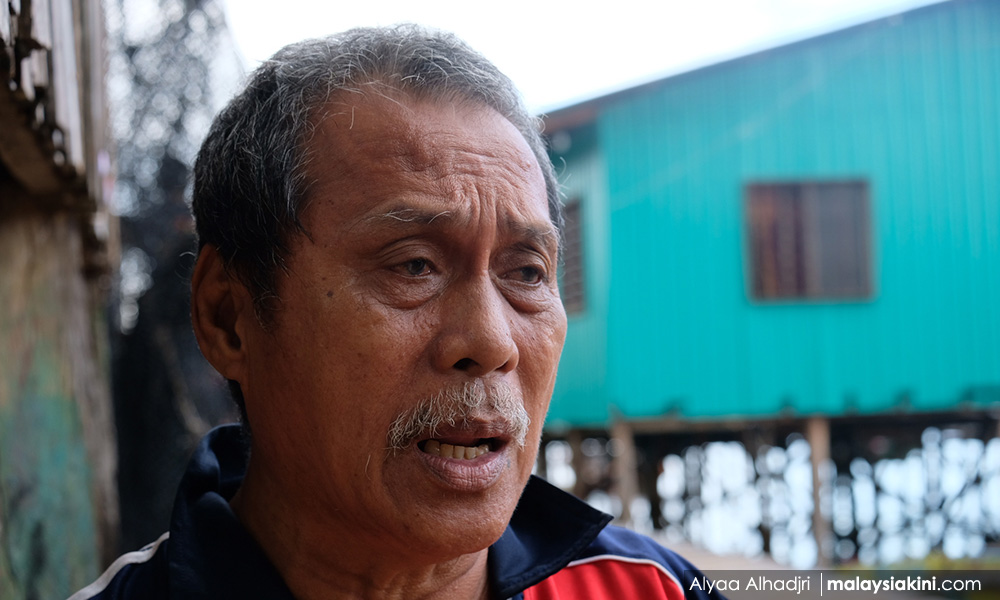 An elderly man who introduced himself as Pak Utuk (photo) said while electricity supply remains a concern, building a school should be a priority for any newly-elected government.
He said the daily commute from Pulau Berhala costs students up to RM10, an unaffordable sum for the local fisherfolk.
With a reported average monthly income of less than RM1,000, to send just one child to school could cost a parent on Pulau Berhala RM200.
"Where are we fishermen going to get the money?
"So please build a school here because at any one time we have over 100 school-aged children. In the morning (session) over 100, afternoon over 100," said Pak Utuk, noting that there were schools in other remote locations with a smaller student population.
"I really ask our YB Frankie, our chief minister, if they (Warisan) win, build a school here.
"To make it easier for us, with RM1 (children) can go to school, RM0.50 can go to school. Now even with RM10 for the return trip, it's still not enough," said the Bajau community leader with over 50 family members on Pulau Berhala, including those who he said had remained stateless.
It was previously reported that sixty percent of the 3,400 Pulau Berhala population are Malaysian citizens, with 1,100 being registered voters.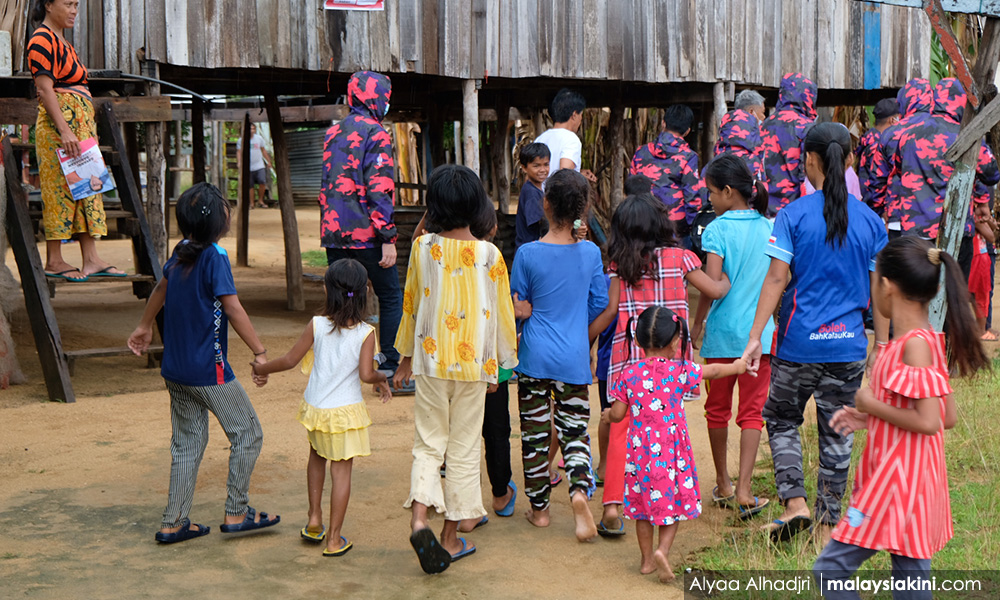 The remaining 40 percent were reportedly undocumented or IMM13 holders - an identification document issued by the then BN federal government to document refugees and limit their movements only to Sabah and Labuan.
Other Kampung Pulau Berhala residents who spoke to Malaysiakini during the Sandakan by-election campaign trail last May had also narrated their unresolved citizenship woes, despite being born and raised on the island.
Campaigning for this ongoing state elections began on Sept 12 and polling day is on Sept 26. A total of 73 seats are up for grabs.
---
Follow Malaysiakini's coverage of the Sabah state election here.